HIGH SPRINGS ‒ The COVID- 19 Pandemic has had a huge impact on the performing arts, as it has throughout all of the arts and entertainment industry. Due to physical distancing requirements, limited occupancy and closure of physical venues, which has halted not only public performances but rehearsals as well, there are few live performances to enjoy.
Live musical performances in indoor spaces have all been canceled. Millions of musicians are affected by club, wedding, birthday, and numerous corporate events that have been canceled or postponed until 2021. All Broadway theatres in New York have been closed until January 2021. Many movie theaters, including the Priest Theater in High Springs and Regal Cinemas in Gainesville have shut down since there are few new movies being produced, and limited seating capacity has made it unprofitable to stay open.
For the Priest Theater, the closure is permanent. One of the oldest movie houses in Florida, the Priest Theater was built around 1910 by W.J. Priest, who owned the Ford dealership in High Springs. It was originally used for Vaudeville shows, but transitioned to silent films before becoming a movie theater. Regal Cinemas movie theaters across the nation, including Gainesville's three theaters, located at Butler Town Center, Regal Royal Park and Regal Celebration Pointe, have temporally shut down less than seven weeks after they reopened for the first time since the beginning of the COVID-19 pandemic. They are the only theaters to offer first-run movies in Gainesville.
For live theater in the area, the situation is just as grim. Gainesville Community Playhouse is postponing upcoming productions and the Hippodrome Theater in Gainesville plans to stream its next event online. The Performing Arts Center at the University of Florida has canceled all shows until this month, and those are still subject to cancellation, and are limiting new shows to two a month. Live performance of music and theater gives people a chance to enjoy the arts, be entertained and forget about their problems for a few hours.
There is only one theater in the area that is performing live shows, and that is the High Springs Playhouse.
The High Springs Playhouse (HSP) was founded as a community theater 27 years ago, using local actors and directors. They have been at its current location, an old church, for 20 years. For those 27 years, the community theater has produced an average of six shows a year. "We have a board comprised of staff, directors and actors that help us pick the shows and always welcomes suggestions from our audience," said Julie Macklin, President of the HSP board. "Demographically our audience tends to be older or families, so we gear our shows to that and try to stay family friendly. We have found the audience really likes comedies, so that is what many of our shows are."
The theater was shut down by the pandemic for about two months. That time was used to renovate, clean and repair the theater. They also put in a new air conditioning system to help distribute the air better. "We clean everything between shows," Macklin added.
"As much as the director and actors want to put on a show, the audience wants it, too. People are excited to get out of the house and do something," Macklin said.
HSP opened during phase 1in July with "Ann of Green Gables" at 25 percent capacity. "We are now in Phase 3 of the Governor's plan, which allows for total capacity and no mask requirement, but we want to be responsible and protect our audience," said Macklin. They remain at 75 percent capacity and ask everyone to wear masks.
Dracula is currently showing with an adaptation of Bram Stoker's classic thriller set in the French Quarter of New Orleans at the beginning of the jazz age. It begins with a European count moving into a dilapidated mansion behind Dr. Seward's family home. The entire Seward family and spouses live at the house and soon become entangled with Dracula as one after another becomes a victim or unwilling helper to the count.
Maid Pipi Laveaux, played by Renna Tenbroeck, steals several scenes with her Cajun accent and voodoo rituals, while Mina Harker, played by Mollie Lassiter, Lucy Weston played by Angelica Miller, and Aunt Quincy played by Taegan Reiter, fall under the dashing Count Alucard's spell. Mrs. Renfield, played by Skyeler Montgomery, is harder for the Count to tame and knows his secrets but is too terrified to tell. Count Alucard, played by Griffin Green in his debut performance on the stage, plays his role well, regally entering, sometimes seemingly from nowhere, dressed in black, complete with a cape.
Dr. Seward calls on one of his respected medical colleagues, Dr. Abraham Van Helsing, played by Miguel Miranda for help. The baffled men of the house, Jonathon Harker, played by Andy Jean, Arthur Holmwood, played by Alexander Ray, and Dr. Jack Seward, played by Ryan Ray, join forces with Helsing to take charge, as a race to save Mina Harker from the Count heats up.
The performance runs with three shows a weekend until Oct. 25, with evening shows starting at 8 p.m. on Friday and Saturday and a matinee show on Sunday at 2 p.m. Tickets can be purchased at the playhouse website at https://highspringsplayhouse.com/
# # #
Email rcarson@
alachuatoday.com
Add a comment
ALACHUA ‒ The Alachua Lions Club held their annual White Cane Walk on Saturday, Oct. 10. The walk started at the Alachua Branch Library, just off U.S. Highway 441 and participants walked to the Lions Club at 15115 N.W. 142nd Terrace, across from Alachua City Hall. The walk is intended to educate the community about Florida's White Cane Law and the difficulties of being visually impaired. Over the years, the Lions club has partnered with the Alachua Police Department, the local Police Explorers Club and Boy Scout troop 88, Santa Fe High School, Alachua County Council for the Blind and others to provide walkers, escorts, cooking and demonstrations for the walk, which began as an Alachua Troop 88 Eagle Scout project by Adam Boukari.
# # #
Email editor@
alachuatoday.com
Add a comment
HIGH SPRINGS ‒ Topping the High Springs City Commission's priorities is filling the city manager position being vacated by Joel DeCoursey, Jr. As of 5 p.m., Thursday, Oct. 8, the City of High Springs had received 27 applications for the position according to City Clerk Jenny Parham.
The Commission set a schedule of how they intend to conduct applicant interviews.
During the regular City Commission meeting of Oct. 22, Commissioners will choose their top five candidates. Whether they will inform the City Clerk prior to the meeting so she might tally up each Commissioner's choices by meeting time was unclear, although Commissioner Scott Jamison said he would provide his choices in advance because of a planned absence from that meeting.
Commissioners plan to hold a Special City Commission meeting to conduct interviews on Oct. 27 via Zoom. They could have chosen to do the interviews at a workshop, but a Special Commission meeting allows them to talk publicly about the results of the interviews, and should they choose to do so, they may decide on three candidates they want to interview further.
On Nov. 12, Commissioners plan to finalize the process and name a candidate for negotiations. Should negotiations fail with their top choice, Commissioners may choose to begin negotiations with the second ranked candidate. They could also decide not to proceed, but to re-advertise the position.
Current City Manager DeCoursey is scheduled to vacate the position on Nov. 30. Commissioners have expressed a desire to have a replacement in office by Jan. 1, 2021.
# # #
Email cwalker@
alachuatoday.com
Add a comment
ALACHUA ‒ In a press release, the City of Newberry has announced its intentions to file a lawsuit challenging Alachua County's proposed Charter Amendment, which states that it would establish a County Growth Management Area.
Newberry officials say that the amendment, if implemented, eliminates the ability of municipalities to determine land uses that allow them to chart their unique course of development and differentiate themselves from other communities. The amendment adversely affects the ability of the City to determine the appropriate land use within its jurisdiction and is adverse to the fundamentals of home rule. The City believes that locally elected officials make the best decisions about their own community.
The City contends that the ballot title and the ballot summary for the proposed Charter Amendment are misleading, contain improper political rhetoric, and fail to adequately inform the voters of the chief purposes and material components of the proposed Charter Amendment. As a result, voters will not be able to make an informed decision in casting their vote on this Charter Amendment.
The City is requesting the Court to declare that the ballot title and the ballot summary for the proposed Charter Amendment violate State Law, and grant injunctive relief striking the ballot title and the ballot summary from the 2020 General Election ballot, enjoin the Supervisor of Elections from counting the votes for the referendum relating to the proposed Charter Amendment, enjoin the Supervisor of Elections from certifying the results of the referendum relating to the proposed Charter Amendment, and enjoin the County from enforcing the proposed Charter Amendment, in the event that the measure is approved by the voters.
Due to the fact that this matter is currently before the Court, the City asserts it will not be making further statements regarding this case
# # #
Email editor@
alachuatoday.com
Add a comment
HIGH SPRINGS ‒ City of High Springs residents received good news on Oct. 8 as the High Springs City Commission approved reducing property owners' fees for water and wastewater and not to increase solid waste removal service fees for this fiscal year.
Resolution 2020-K and Resolution 2020-L are changing the way in which fees are determined. Both resolutions will determine adjusted yearly fees based on the Consumer Price Index (CPI), which is maintained by the U.S. Department of Labor's Bureau of Labor Statistics.
Each year adjustments will be based on a comparison of the CPI for the July immediately preceding the effective date of the adjustment (this year July 2020) to the CPI for the July of the preceding year, which is initially, July 2019.
Last year the City raised the fees for water and wastewater by one dollar each. This fiscal year, the City is dropping both one-dollar fees effective Oct. 8. In an effort to keep up with the cost of living, the City will adjust fees using the CPI rate instead.
The base rate for water will be increased $0.09 instead," said Finance Director Jennifer Stull. "People's wastewater bills will increase by $0.07/1,000 gallons," she said. "That means that the fees are actually going to be lower this year than last because we are dropping the $1 fees."
The same procedure will take place for solid waste removal services. However, the City's solid waste haulers have not increased their rate for this fiscal year, but will increase their fees effective October 2021. Therefore, fees for solid waste will not increase this fiscal year.
Following a brief discussion, Commissioner Jamison made a motion to approve Resolution 2020-L, which was seconded by Commissioner Gloria James. The motion was approved unanimously in roll call vote.
In other business, a zoning change request approved by the High Springs Planning and Zoning Board on Sept. 22, was denied by City Commissioners on first reading of Ordinance. 2020-11. During the Oct. 8 Quasi-Judicial Public Hearing, Commissioners and several citizens expressed concern about allowing the 89.69+/- acres of land adjacent to Bailey Estates to be rezoned from R-1A Residential to R-3 Residential.
R-1A Single-family Residential is intended to accommodate low- and medium-density single-family residences. R3 Residential is intended primarily to accommodate medium-density single-family detached residential uses. R3 zoning allows many more uses within that district than R-1A. Mobile homes are allowed in R-1A zoned districts, but they are listed as "provisional," while mobile homes are a "permitted" use in a R3-zoned district.
The change to the City's Land Use Map was requested on behalf of J.H. Londono, agent for SAFECA Ltd. Ryan Thompson of CHW Professional Consultants made the presentation and answered most of the questions. Craig Brashier of CHW was on hand as well.
Thompson said that the lot sizes would be similar to those in Bailey Estates.
Commissioners were hesitant to approve the application. However, comments from several citizens seemed to solidify their resolve to deny the request at this time.
An email was received by the City prior to the meeting from Chris Greene, who said he opposed the zoning change. A voice mail message was received from Brad Little, also expressing opposition to the change. Others against the zoning change included Pamela Landis, Mike Gentry, Nicholas Thomas and Audrey Copenhagen.
Their concerns ranged from existing volume of traffic in that area, to the already overcrowded Community School facility, to the degradation of small-town culture, to an inadequate traffic study that only looked at U.S. Highway 441 and also to the number of homes on the lot sizes.
Following the lengthy discussion, Commissioner Nancy Lavin moved to deny the application and Commissioner Linda Jones seconded. Lavin said she didn't think the City has the infrastructure to approve the application. Further discussion centered on whether the Commission should table the item to a time certain or table indefinitely.
The motion to table until CHW has addressed the Commissioners' and the public's concerns and brings it back to the City received a 4 -1 vote with Lavin casting the dissenting vote.
# # #
Email cwalker@
alachuatoday.com
Add a comment
ALACHUA ‒ Santa Fe High School has had to cancel its upcoming homecoming football game as a member of the team has been diagnosed with COVID-19. On Tuesday Santa Fe High School Principal Dr. Timothy Wright announced that varsity football team members have been quarantined at their homes due to a positive case on the team. The infected student was discovered after last week's game, and due to the physical contact with the sport and as a precautionary measure he said the school has sent the whole team home for quarantine. If after nine days they still test negative they can return to school. Due to the quarantine, next week's homecoming game against Palatka has been canceled.
As soon as the positive case among the players was discovered, the school used seating charts to identify possible contacts and notified students and their parents.
"We have regulations that all students have to wear masks on campus. That was part of the requirements to attend in person. We also have six-foot social distancing seating in classes and temperature checks, so we are not too concerned about a general spread," Wright said. "But, we can only account for a student's time on campus, so if any student was hanging out with the team off campus, especially without a mask, they should be monitored for any symptoms. It's up to the parents to ask the student if they have any reason for concern and act appropriately."
Wright also said that the school has only had four cases among students this school year. "The safety of our students is our foremost concern so we acted in an abundance of caution by quarantining the team." Wright added that the school follows all School Board of Alachua County system (SBAC) guidelines and that parents should not be worried as a whole. "However, they should be informed and vigilant in participating in our efforts to maintain their safety," Wright said.
Overall, the SBAC has done fairly well on setting safety guidelines to contain the virus. While schools in Florida have reported over 4,700 positive cases, there have only been 113 in the Alachua County school district's 39 schools since the beginning of the school year. Six schools have had no cases and the majority of others have had between one and five cases among either staff or students. Only two schools have had more than 10 cases, with Gainesville's Bishop Middle School reporting 11 cases and Newberry High School reporting 25 cases.
While Santa Fe High School has been forced to cancel their Homecoming game on Oct.16, the next game scheduled for Oct. 23 is tentatively scheduled to proceed. The final decision will be made after the Santa Fe team's quarantine period is over and taking into consideration the situation at Newberry High School.
# # #
Email rcarson@
alachuatoday.com
Add a comment
TALLAHASSEE — Today, Governor Ron DeSantis announced $50 million for more than 20 statewide springs restoration projects to aid the recovery and provide additional protection for Florida's springs. These projects work in concert with increased monitoring, enforcement, and other measures to ensure compliance with best management practices implemented under the Governor's leadership to improve water quality across the state.
"Florida's springs are integral to both our economy and environment," said Governor DeSantis. "Our state is home to more large springs than any other state in the nation and they serve as a fun source of recreation for our residents and visitors to enjoy. The projects announced today continue our mission to restore and protect our water quality throughout Florida."
"Thanks to Governor DeSantis' leadership, DEP is engaged in a broad suite of water quality improvement efforts across the state," said DEP Secretary Noah Valenstein. "Of particular importance to the state are those projects tied to springs restoration. This diverse selection of projects will be complemented and enhanced by Department initiatives to increase facility inspections, water quality monitoring, and enforcement."
"Florida's springs are among our most precious water resources," said Chief Science Officer Dr. Tom Frazer. "They reflect the quality of our drinking water and nourish some of the most iconic surface waters in the state. The projects announced by Governor DeSantis today are intended to increase spring flows and improve water quality so that these springs systems and the resources that they support can be accessed and enjoyed by generations to come."
Springs provide a window into Florida's vast groundwater system and are a barometer of the condition of the state's primary source of drinking water. DEP and four Florida water management districts have identified a broad suite of projects that include land acquisition, septic to sewer conversion, and water quality improvement efforts, intended to increase aquifer recharge, improve spring flow, and protect downstream habitats all the way to the coast.
Many of the projects will benefit ongoing restoration efforts in springsheds. These restoration efforts reflect a collaborative effort with the department, water management districts, community leaders and local stakeholders. The contributions and cooperation of these agencies and individuals have been crucial throughout the development process. Combining and leveraging resources from various agencies across Florida allows for a more efficient and comprehensive restoration effort.
The more than 20 statewide springs projects include:
Northwest Florida Water Management District:
$1.1 million to extend central sewer service to the Tara Estates neighborhood located north of Marianna, including abandoning septic tanks proximate to the Chipola River.
"We are so excited to help carry forward Governor DeSantis and DEP's unparalleled commitment to the long-term improvement and protection of Florida's priceless springs and other water resources," said Brett Cyphers, Executive Director of the Northwest Florida Water Management District. "The district, like the governor, is focused on tangible solutions and we are grateful for the opportunity to help deliver results."
Southwest Florida Water Management District:
A total of more than $8.3 million for projects in Marion County that will help protect Rainbow Springs, including Burkitt Road Septic to Sewer, Northwest Regional Wastewater Treatment Plant Expansion, Oak Bend I-75 Water Quality Improvement and the 180th Avenue Package Plant Abatement.
"Improving our five first-magnitude springs is a top priority for our District," said Brian Armstrong, Executive Director of the Southwest Florida Water Management District. "Thanks to the ongoing financial support from the Governor, the Legislature and DEP for springs restoration, we are launching a new initiative to fund septic to sewer conversion projects that will reduce nutrients and improve the health of our springs."
St. Johns River Water Management District
$1.1 million for the Apopka West Reuse Storage Facility and Reclaimed Water Extension projectthat will provide nearly 3.48 million gallons per day of reclaimed water, benefiting Wekiwa and Rock springs.
"Protecting Florida's springs is among our state's highest environmental priorities," said Dr. Ann Shortelle, Executive Director of the St. Johns River Water Management District. "The Governor's increased focus is providing historic levels of funding to bolster district and local funds and enhancing our joint environmental initiatives. We are also grateful for FDEP's commitment to helping us fund projects improving the health of Florida's springs and their ecosystems."
Suwannee River Water Management District
A total of more than $2.3 million for the acquisition of more than 3,600 acres of land to protect springs in Columbia County Grasslands (Ichetucknee Springs), Devil's Ear Springs Recharge (Ginnie Springs Group), Santa Fe Springs and Sawdust Spring (Sawdust and Devil's Ear springs). The acquisition of these lands will help improve aquifer recharge potential, enhance recreational opportunities and protect native species.
"As Florida's Springs Heartland, it is critical for us to focus on the health of our springs and connect with our community partners to accomplish that effort. Funding these projects will help protect and restore our natural systems," said Hugh Thomas, Executive Director of the Suwannee River Water Management District. "Thank you to Governor DeSantis, the Legislature and Florida Department of Environmental Protection for leading this initiative to protect our water resources."
# # #
Email editor@
alachuatoday.com
Add a comment
TALLAHASSEE ‒ The Florida Department of Elder Affairs' (DOEA) Serving Health Insurance Needs of the Elderly (SHINE) Program has received multiple reports of Medicare phone scams involving Durable Medical Equipment (DME). The Social Security Act prohibits suppliers of DME from making unsolicited telephone calls to people on Medicare. The reports indicate people have not only received unwanted sales calls, but other people have received unordered supplies including back braces. One case involves a person receiving twenty different items from five different companies.
People on Medicare should be aware that DME sent by a supplier needs to be prescribed by their doctor. According to the Centers for Medicare and Medicaid Services (CMS), fraudulent telemarketing and DME supplies contribute to the estimated $60 billion in fraudulent Medicare payments each year. To help put a stop to unsolicited calls and unordered supplies, you may consider the following actions:
If you receive a call that pressures you to buy medical equipment you don't want or need, simply HANG UP.
If you receive items in the mail you didn't order, refuse the delivery or send them back and report it to your local SHINE Senior Medicare Patrol Office at 1-800-963-5337.
With your help, we can stop Medicare fraud one case at a time.
SHINE is a program of the Florida Department of Elder Affairs and is operated locally through Elder Options. Senior Medicare Patrols (SMPs) empower and assist Medicare beneficiaries, their families, and caregivers to prevent, detect, and report heath care fraud, errors, and abuse through outreach, counseling, and education. To receive help from SHINE, please arrange to speak with a trained SHINE counselor at 1-800-96-ELDER (1-800-963-5337). For a listing of SHINE counseling sites and enrollment events, please visit www.floridashine.org.
# # #
Email editor@
alachuatoday.com
Add a comment
GAINESVILLE ‒ As slow-moving Hurricane Sally approached the Gulf Coast – eventually making landfall as a category 2 storm near Gulf Shores, Alabama, early Wednesday morning – its bands enveloped most of the Florida Panhandle.
But like the rest of the state, the Panhandle is more than its tourist-attracting beaches. The seasonal crops, livestock and aquaculture products produced in the region are valued at approximately $400 million and directly support over 8,000 jobs, and that's not including related economic contributions in supporting industries.
The affected counties represent major producers of several agricultural products. This includes, per 2018 data from the Florida Department of Agriculture and Consumer Services, approximately 100,000 acres each of peanuts, cotton and hay; around 10,000 acres of corn; nearly 4,000 acres of horse farms; plus other commodities like aquaculture fish and shellfish. To capture the full impact on the damages to these commodities from Hurricane Sally, the UF/IFAS Economic Impact Analysis Program is preparing to conduct an assessment of the damages.
"These types of climate-related disasters are the most destructive to agriculture," said Christa Court, director of the program and an assistant professor in the UF/IFAS food and resource economics department. "When we do our assessments, we're really looking to capture the acute, short-term impacts, like losses of seasonal crops that were in the field when the storm hit, but we know that other impacts will appear in the long-term."
The assessment surveys, completed via an online survey tool or paper survey by local Florida Cooperative Extension agents or producers themselves, aim to capture impacts to sales revenues for the wide variety of industries covered. Even ancillary components of operations can be affected, although Court adds that these will not necessarily be captured quantitatively within the survey.
"As examples, the area has grazing or pasture land that the USDA had classified as 'in excellent condition' in recent crop progress reports, as well as significant timber resources," Court said. "Further along the supply chain, there is also food or crop processing in the area, such as timber mills, cotton gins, etc., that might be shut down due to flooding or be inaccessible due to road
closures that are not currently covered in our assessment efforts, which focus on agricultural production. Also, we know there are roughly 8,000 to 9,000 farm-related buildings – homes, barns, greenhouses, other structures – that are in the area and at risk of flooding or wind damage."
Court cautions that power outages, impassible roads and other challenges could affect the ability to conduct assessments until those issues can be addressed.
"With roads and bridges being closed, it's going to be some time before anyone is able to really assess what happened," agreed Pete Vergot, who oversees all of the affected counties as director of the UF/IFAS Northwest Extension District. "Reports that I've gotten back from county Extension directors is that water is the biggest effect. Our producers were already dealing with saturated fields before all this happened."
In addition to producers' fields, also at risk in the region were several UF/IFAS buildings, which house programs that support growers and others in these communities: 16 county extension offices; four Research and Education Center sites in Marianna, Quincy, Milton and Jay; and 4-H Camp Timpoochee.
According to Jennifer Bearden, UF/IFAS Extension Okaloosa County agriculture agent, her local growers had been dealing with a rainy growing season that presented other challenges, like boll rot in cotton fields. Tropical storm force winds likely sent much of that crop to the ground, but she says what remains is now even more susceptible to the disease already sweeping through the fields.
She listed the other crops she helps troubleshoot for farmers in her county: "We still had some corn to be harvested but with the excess moisture and wind it may be a huge loss. Soybeans also were looking good but will likely suffer significant losses. Peanuts will probably be the least affected, but harvest will likely be delayed some due to transportation issues."
But it's not just plants at risk, Bearden added.
"Livestock owners face issues like trees down on fences and structures, feed and hay availability, and water availability due to power outages," she said. "In the near future, mosquito-spread diseases can be an issue, such as encephalitis."
Even still, Bearden noted, the rivers are rising.
"Time will tell if this will affect yields significantly," Bearden said. "The longer we delay, the more yield losses we will see. We will have a better idea come next week when the rivers start receding."
Court confirms that the amount of water brought by Hurricane Sally presents an unusual assessment ahead.
"Typically, we are assessing crops that have wind damage, and it is easy to tell what has been lost or destroyed," she said. "It might be weeks or months before growers are able to determine the full impact of flooded fields – crops might be destroyed, experience lower yield or lower quality product,
etc. We also aren't sure of the impact of soil erosion, things like sink holes, or even soil salinity for areas near the coast that got storm surge."
# # #
Email editor@
alachuatoday.com
Add a comment
TALLAHASSEE — The Florida Department of Agriculture and Consumer Services (FDACS) Division of Consumer Services issued administrative complaints, revoking the telemarketing registration for three Florida-based businesses conducting sham telemarketing operations. This follows a court order obtained by the Federal Trade Commission (FTC) and the Florida Attorney General.
FDACS revoked the telemarketing registrations of GDP Network, LLC, G&N Squared, LLC, and G&G Success, LLC. Since 2014, these three telemarketing businesses conducted sham credit card interest rate reduction operations that often targeted financially distressed consumers and older adults.
"As Florida's consumer protection watchdog, we have zero tolerance for businesses attempting to defraud Floridians, especially those who may be struggling with debt and are seeking help," said Agriculture Commissioner Nikki Fried. "Revoking these registrations is necessary to hold these bad actors accountable for their fraudulent actions, and to prevent Floridians from being taken advantage of."
According to FTC complaints, these companies targeted vulnerable consumers with unsolicited telemarketing cold calls, which falsely promised consumers that they would substantially and permanently reduce their credit card interest rates in exchange for sizable upfront fees. The company's telemarketers failed to identify themselves and misled consumers into believing that they were credible organizations associated with their bank, credit card company, or well-known credit card networks such as Visa and MasterCard.
These businesses charged significant upfront fees ranging from $995 to $3,995 for their alleged services immediately following the telemarketing call using remotely created payment orders with the promise of saving consumers thousands of dollars in credit card interest. However, their telemarketers frequently fail to provide the promised debt reduction results and typically fail to provide refunds to dissatisfied consumers, generating millions of dollars through this unlawful scheme.
In July, the FTC and the Florida Attorney General obtained a court order to freeze the assets and temporarily halt the operation of these Orlando-based businesses.
FDACS Division of Consumer Services is providing the following information on debt relief scams and legitimate practices:
Many reputable credit counseling organizations can help consumers manage their debt. Debt relief scammers offer fake guarantees to eliminate debt quickly and cleanly, but often only after the consumer has paid them. This request to pay upfront is prohibited under the FTC's Telemarketing Sales Rule, and it is an early indicator that the offer is a scam. Legitimate debt relief firms can charge for their services but can only collect when they get results.
Signs that a debt relief company may not be legitimate include:
Promises of a "new government program" to bail out personal credit card debt
Guarantees about making unsecured debt go away
Instructions to stop communicating with creditors without explaining the serious consequences
Promises that they can stop all debt collection calls and lawsuits
Guarantees that unsecured debts can be paid for pennies on the dollar
Consumers who work with a debt settlement company may have to deposit funds into a dedicated bank account. This account is administered by an independent third party responsible for transferring funds to creditors and the debt settlement company when settlements occur.
Information that debt settlement companies must disclose about the debt relief program before the consumer signs any agreements includes:
The company must explain its fees and any conditions of service
The company must disclose how many months or years before it will make an offer to each creditor for a settlement
The company must tell the consumer how much money or the percentage of each outstanding debt the consumer must save before it makes an offer to each creditor for settlement
The company must explain the negative consequences if the consumer stops making payments to creditors, including possible damage to credit report and credit score, creditors may sue or continue with the collection process, and credit card companies may charge additional fees and interest, which will increase the amount the consumer owes
The funds deposited in a dedicated bank account for debt settlement belong to the consumer and the consumer is entitled to any interest earned
The account administrator may charge a reasonable account maintenance fee, is not affiliated with the debt relief provider, and does not get referral fees
The consumer may withdraw their money at any time without penalty
# # #
Email editor@
alachuatoday.com
Add a comment
WASHINGTON — The Internal Revenue Service has announced it will reopen the registration period for federal beneficiaries who didn't receive $500 per child payments earlier this year.
The IRS urges certain federal benefit recipients to use the IRS.gov Non-Filers tool starting August 15 through September 30 to enter information on their qualifying children to receive the supplemental $500 payments.
Those eligible to provide this information include people with qualifying children who receive Social Security retirement, survivor or disability benefits, Supplemental Security Income (SSI), Railroad Retirement benefits and Veterans Affairs Compensation and Pension (C&P) benefits and did not file a tax return in 2018 or 2019.
The IRS anticipates the catch-up payments, equal to $500 per eligible child, will be issued by mid-October.
"IRS employees have been working non-stop to deliver more than 160 million Economic Impact Payments in record time. We have coordinated outreach efforts with thousands of community-based organizations and have provided materials in more than two dozen languages," said IRS Commissioner Chuck Rettig. "Given the extremely high demand for EIP assistance, we have continued to prioritize and increase resource allocations to eligible individuals, including those who may be waiting on some portion of their payment. To help with this, we are allocating additional IRS resources to ensure eligible recipients receive their full payments during this challenging time."
Used the Non-Filers tool after May 5? No action needed.
For those Social Security, SSI, Department of Veterans Affairs and Railroad Retirement Board beneficiaries who have already used the Non-Filers tool to provide information on children, no further action is needed. The IRS will automatically make a payment in October.
Didn't use the IRS Non-Filers tool yet? Provide information by September 30.
For those who received Social Security, SSI, RRB or VA benefits and have not used the Non-Filers tool to provide information on their child, they should register online by Sept. 30 using the Non-Filers: Enter Payment Info Here tool, available exclusively on IRS.gov. Remember, anyone who filed or plans to file either a 2018 or 2019 tax return should file the tax return and not use this tool.
For those unable to access the Non-Filers tool, they may submit a simplified paper return following the procedures described in this FAQ on IRS.gov.
Any beneficiary who misses the September 30 deadline will need to wait until next year and claim it as a credit on their 2020 federal income tax return.
Those who received their original Economic Impact Payment by direct deposit will also have any supplemental payment direct deposited to the same account. Others will receive a check.
Eligible recipients can check the status of their payments using the Get My Payment tool on IRS.gov. In addition, a notice verifying the $500-per-child supplemental payment will be sent to each recipient and should be retained with other tax records.
Other Non-Filers can still get a payment; must act by October 15.
Though most Americans have already received their Economic Impact Payments, the IRS reminds people with little or no income and who are not required to file tax returns that they remain eligible to receive an Economic Impact Payment.
People in this group should also use the Non-Filers' tool – but they need to act by October 15 to receive their payment this year.
Anyone who misses the October 15 deadline will need to wait until next year and claim it as a credit on their 2020 federal income tax return.
Available in both English and Spanish, the Non-Filers tool is designed for people with incomes typically below $24,400 for married couples, and $12,200 for singles. This includes couples and individuals who are experiencing homelessness. People can qualify, even if they don't work or have no earned income. But low- and moderate-income workers and working families eligible to receive special tax benefits, such as the Earned Income Tax Credit or Child Tax Credit, cannot use this tool. They will need to file a regular return by using IRS Free File or by another method.
Other important notices involving Economic Impact Payments:
Spouse's past-due child support. The IRS is actively working to resolve cases where a portion or all of an individual's payment was taken and applied to their spouse's past-due child support. People in this situation do not need to take any action. The IRS will automatically issue the portion of the EIP that was applied to the other spouse's debt.
Spouses of deceased taxpayers. Upon enactment of the CARES Act, the IRS initially implemented the legislation consistent with processes and procedures relating to the 2008 stimulus payments (which were transmitted to deceased individuals). After further review this spring, Treasury determined that those who died before receipt of the EIP should not receive the advance payment. As a result, the EIP procedures were modified to prevent future payments to deceased individuals. The cancellation of uncashed checks is part of this process. Some EIPs to spouses of deceased taxpayers were cancelled. The IRS is actively working on a systemic solution to reissue payments to surviving spouses of deceased taxpayers who were unable to deposit the initial EIPs paid to the deceased and surviving spouse. For EIPs that have been cancelled or returned, the surviving spouse will automatically receive their share of the EIP.
The IRS has taken steps to get payments to as many eligible individuals as possible. A recent oversight report confirmed that the IRS correctly computed the amount due for 98% of the payments issued. However, the IRS acknowledges the significance for those who have not yet received their full payment. The IRS continues to look at ways to help people get the right amount of the payment and will continue to provide updates on additional enhancements as they occur.
For more Information on the Economic Impact Payment, including updated answers to frequently-asked questions and other resources, visit IRS.gov/coronavirus. These online resources are helpful for people who might not understand (i) why the payment received is less than $1,200, (ii) that they are ineligible to receive a payment, or (iii) why they may not be eligible to receive the $500 per qualifying child payment.
# # #
Email editor@
alachuatoday.com
Add a comment
TALLAHASSEE ‒ The Florida Department of Agriculture and Consumer Services (FDACS) has recently received several reports of suspected Asian giant hornets (AGH) sightings throughout Florida. FDACS' Division of Plant Industry has confirmed that there is no evidence that so-called "murder hornets" are present anywhere in Florida.
"With reports of suspected Asian giant hornet sightings in Florida, our department and the USDA have confirmed that there is no evidence of this species in Florida," said Agriculture Commissioner Nikki Fried. "Our partners at the Washington State Department of Agriculture and the USDA are continuing to study and contain the Asian giant hornet to Washington state. We have every reason to believe that these ongoing efforts will keep this invasive pest far away from Florida's residents and 650,000 honeybee colonies."
Reports of Asian giant hornets, frequently known in media as "murder hornets," in Florida are often cases of misidentification, as they bear a close resemblance to native hornet and wasp species in Florida. Residents are encouraged to consult this FDACS Asian Giant Hornet Quick Guide, a to-scale comparison of the AGH and common Florida native species, as a reference to identify this invasive species accurately.
According to the USDA's Animal and Plant Health Inspection Service (APHIS), AGHs remain limited to a small part of Washington state. Currently, FDACS is providing technical and financial support to WSDA to help study and monitor the species, with the USDA's APHIS also closely monitoring the situation.
How to report a possible AGH sighting:
As a regulatory agency, FDACS' Division of Plant Industry works to detect, intercept, and control plant and honeybee pests that threaten Florida's native and commercial grown plants and agriculture resources.
If you believe you have seen an Asian giant hornet, report it to the FDACS Division of Plant Industry by emailing DPIHelpline@FDACS.gov or calling 1-888-397-1517 and provide as much detail as you can about what you saw and where. If possible, include a photo if you can safely obtain one.
Please visit the USDA APHIS' Asian Giant Hornet website for more information.
Background: Asian giant hornet (Vespa mandarinia) is the world's largest species of hornet. In December of 2019, the Washington State Department of Agriculture (WSDA) confirmed the detection of several individual Asian giant hornets. Later that fall, Canada also confirmed sightings of the species in two locations in British Columbia.
Asian giant hornets are known to feed on insects, sap, and soft fruits, but rarely attack people or pets unless they feel threatened. Their stinger is longer than that of a honeybee, and their venom is highly toxic. They can also sting repeatedly. They are known to attack and kill beehives in the late summer and early fall when developing males and future queens need protein.
# # #
Email editor@
alachuatoday.com
Add a comment
During this very stressful time—not only in Alachua, but all over the world—we have been forced into situations that we have never faced before, and I would like to say, "thank you" City of Alachua and "The Goodlife Community" for your patience, understanding, and most of all, your great common sense.
I'm so proud to be your mayor and want to say, "Please keep up the wonderful work you have accomplished so far."
Gib Coerper
Mayor, Alachua, Florida
Add a comment
The history of the development of the class of chemicals we call "steroids" goes back several decades. There are a couple of interesting stories regarding this history I would like to relate to the reader in this week's column.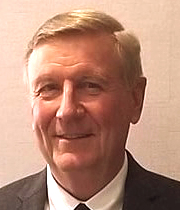 The first story is about the earliest documented clinical use of the hormone cortisol obtained from the adrenal glands of animals. At the time cortisol was known as "Compound E" because scientists did not know the actual chemical structure but knew there was a powerful substance produced by these glands.
On Sept. 21, 1948, Dr. Charles Slocumbe and Dr. Philip Hench injected 50mg of Compound E into a young woman suffering from acute rheumatoid arthritis. The same injection was repeated twice the next day. Remarkably, the patient improved so much that she went into remission and was discharged home. It is said that the patient felt so good she was able to immediately go shopping. News of this treatment spread quickly and the demand for this substance increased greatly.
Shortly after this occurred, the chemical structure for cortisol was discovered. Also, at this time many other hormone structures were discovered and found to be similar, though how they act on the body varied significantly. The production of these steroids took several tons of animal glands and was costly to produce; so costly that it was too expensive to be used routinely. Soon another production process was found that took the bile from an ox to make the different steroids. However, even this was too expensive, complicated, and impractical.
During this time, it was discovered that certain female hormones (also steroids) could prevent pregnancy. A determined search for a less costly process to produce steroids was undertaken by the pharmaceutical industry because of the demand for cortisol-like compounds, but also the female hormones which promised to make oral contraception a reality.
Prior to these events, it was known that plants produced chemicals called sterols, structurally similar to steroids. A scientist named Russell Marker discovered that the Mexican Yam (Dioscorea mexicana) produced a high quantity of a chemical, diosgenin, which could easily be converted to the basic steroid structure. He started a company in Mexico called Syntex to produce steroids.
Because of the discovery of a relatively inexpensive way of producing steroids the price of these medications dropped so much that they became commonly used. In fact, it is thought that the hormones estrogen and progesterone (both steroids) are the most used medications in the history of medicine. However, it was the discovery of the Mexican Yam as a source of the basic building block chemical that made the production of steroids affordable to the world.
Stay informed and stay healthy.
* * *
William Garst is a consultant pharmacist who resides in Alachua, Florida. He received his B.S. in Pharmacy from Auburn University in 1975. He earned a master's degree in Public Health in 1988 from the University of South Florida, and a Master's in Pharmacy from UF in 2001. In 2007 he received his Doctor of Pharmacy from the University of Colorado. Dr. Garst is a member of many national, state, and local professional associations. He serves on the Alachua County Health Care Advisory Board and stays active as a relief pharmacist. In 2016 he retired from the VA. Dr. Garst enjoys golf, reading (especially history), and family. He writes a blog called The Pharmacy Newsletter (https://thepharmacynewsletter.com/). William Garst can be contacted at communitypharmacynewsletter@gmail.com.
# # #
Email editor@
alachuatoday.com
Add a comment
Editor's Note: High Springs Fire Chief Bruce Gillingham is also the Emergency Management Coordinator in High Springs, a position he has held for nine years, and he is the key contact between the City and other agencies regarding the Coronavirus. He meets remotely with Alachua County Department of Health three times per week, the Department of Health EMS twice weekly and the Florida Fire Chief's Association weekly. He is knowledgeable about the Coronavirus pandemic, and periodically he will be writing about the pandemic and updates on best practices.
"Uncharted territory." "Unprecedented times." "Flatten the curve." All phrases we have heard way too often. COVID-19 has changed life as we know it. Businesses have closed. There are now lines at grocery stores and millions out of work. To a certain extent, a modern day Pearl Harbor: "A [time] which will live in infamy." (President Franklin Roosevelt)
As we continue to learn about this deadly virus, I encourage us all to do our part. The Stay-At-Home order is in place to protect your family and mine. Unless you need to travel for essential purposes, such as grocery shopping or going to an essential job, try to stay home. The only way to prevent the spread of this virus is to wash our hands often, wear a mask when in public and maintain social distancing.
As a department, we are taking extra steps to ensure our firefighters remain healthy and safe. Our lobby remains closed and new cleaning procedures, both for equipment and our personal gear, are in place.
While we manage a new normal, we are also trying to focus on a certain area of our community that is impacted the most by COVID-19—our seniors. Those are the people who may live alone, and who now find themselves in near total isolation with the cancellation of countless services and programs once available to them.
We recently launched the Caring Card Drive. With the help of members of our own community who are creating thoughtful and encouraging "caring cards," we plan to deliver these cards to those in need in an effort to bring a moment of joy, and to remind them they have not been forgotten. This is the perfect activity to do with the kids. Cards can be big or small, simple or elaborate. Cards can include a saying, positive words, a poem or whatever card creators think fits best. A bin has been positioned outside of the main High Springs Fire Station lobby as a drop off location for cards. The address is 18586 N.W. 238th Street, High Springs.
In closing, let us remember to all do our part. We are in this together and we will persevere.
# # #
Email editor@
alachuatoday.com
Add a comment
During this time of crisis, America's courageous patriots in uniform still deserve our utmost respect and admiration for keeping us free and safe from the bad guys of this world.
They are fulfilling an undying and faithful commitment to ''duty, honor, country" for every American no matter how they look or what they believe.
Today, these military heroes are joining countless millions of other American heroes in the brutal war against an adversary we call "Coronavirus or COVID-19.
The list of these patriotic heroes is long and consists of American warriors from every walk of life. They include:
Doctors, nurses, and other medical workers and support personnel,
Hospitals, nursing homes, and pharmacies,
Law enforcement and first responders,
Truckers and warehouse stockers,
Supermarkets and local grocery/convenience stores,
Restaurants and fast food chains who are finding creative ways to feed us and provide some degree of normalcy in our lives,
School systems for developing creative methods to teach our children,
Volunteers who are courageously putting others above self,
Corporations and small business who are "retooling" operations to make respirators, masks, and other personal protective equipment,
City, county, state, and national government bodies,
Broadcast and print media outlets, and
The millions of Americans who are faithfully committing to "social distancing" to combat the spread of this insidious and deadly disease.
Got the picture? We are all in this battle together. Sadly, just like every other war: "Some are giving some while others are giving all."
Let us continue together as "One Nation Under God" in faithful commitment to "duty, honor, country" in fighting this war against humanity.
I am confident we will defeat this brutal enemy and come out stronger with renewed respect for one another. I know we can do it; I have to believe; I can do no other.
God Bless America!
Robert W. Wilford
City of Alachua
Add a comment
There is no legitimate argument for making this change now and sending government further into a black hole and out of the light.
If you haven't heard, the Florida Legislature is attempting to abolish the requirement that governmental agencies publish legal notices in newspapers, which would push government further into the shadows and make it harder for Floridians to learn about public policy issues, make their voices heard and hold their leaders accountable. This bill, HB 7 is scheduled to be heard by the full House on Tuesday.
First off, this bill flips public notice on its head by reducing government transparency. Simply put, putting legal notices on government websites means very few Florida citizens will ever read them. Public notice along with public meetings and public records have been part of our nation's commitment to open government since the founding of the Republic. Our Founders placed public notices in newspapers to be noticed.
Secondly, from the perspective of efficient use of technology, I believe the bill takes a step backwards by placing these notices on government websites.
The Florida Press Association has a comprehensive website which aggregates and places all of the notices under one umbrella – it's called floridapublicnotices.com. We have invested hundreds of thousands of dollars building this website to serve Florida's state government as well as its towns, municipalities, businesses and taxpayers. To date, we have over 32,000 registered users and over 70,000 monthly page views in addition to the notices in the newspapers and their websites. And, it's free for the public to use. Why re-invent the wheel now?
If this bill is passed, city and county governments will be required to recreate the same infrastructure currently in place to make notices easily searchable, mobile friendly, and provide email notification upon request of a specific notice (which newspapers do today), that recreation will not be cheap. In fact, the promised savings may not be there. Nor will the audience, without a major investment in marketing to direct our citizens to what would be hundreds of government websites.
Further, the bill has the impact of significantly reducing notice.
Despite what you read and hear, newspapers or should I say, media companies are alive and well. Our weekly newspapers are growing, and our dailies are growing digital subscriptions and page views. In some cases, double-digit online growth.
Newspapers in Florida alone are reaching 7.5 million readers in any given week, and our websites typically will reach more audience than most city or county websites. Our websites draw a minimum of 58 million unique online users in any given month.
By moving notices to less-frequently visited government websites, not only will you reduce the reach to the Florida public, you also lose the active and well-informed citizen. These are people who read often and find notices while they're staying current with other community news.
Finally, while this bill claims to save cities and counties money, the unintended consequence is that notices will lose both readership and the legally important third-party verification.
With notices in newspapers -- in print and online -- it provides a verifiable public record through sworn required affidavits of publication. Does the government really want to take on this responsibility of residents not being properly notified?
In closing, 250 years ago our founders decided to place these public notices in a public forum -- newspapers – an open space where The People were most likely to see them… not on hundreds of different government sites hoping folks will find them.
Let's keep Florida transparent and informed. Please feel free to call your local legislator to share your voice before it's too late.
Jim Fogler is the President & CEO Florida Press Service
336 E. College Ave. Suite 304, Tallahassee, FL 32301
Add a comment
This Valentine's Day, many Veterans who fought to preserve our freedoms will be hospitalized, receiving the medical care they earned, but separated from the homes and communities they defended. No one should be alone on Valentine's Day, and with the help of our grateful community, no Veteran has to be.
I would like to personally invite every one of your readers to show their love and appreciation to Veterans by visiting the Malcom Randall or Lake City Veterans Affairs (VA) Medical Centers as part of the National Salute to Veteran Patients Feb. 9-15.
During the National Salute, VA invites individuals, Veterans groups, military personnel, civic organizations, businesses, schools, local media, celebrities and sports stars to participate in a variety of activities at the VA medical centers.
During the week we are excited to host many various organizations, groups, schools and others that are taking the time out of their busy schedules and visit our some of our facilities.
The love doesn't have to end on Valentine's Day. Many of our Veterans are coming to the Department of Veterans Affairs (VA) with special needs and challenges that require the hearts and hands of a new generation of VA volunteers. North Florida/South Georgia Veterans Health System invites citizens, young and old, to join us in honoring our Veterans year-round by learning more about VA's volunteer program as well.
Every citizen can make a positive difference in the life of a Veteran patient. Visits from community groups do so much to lift the spirits of our patients. I invite every member of our community to participate.
Call our Voluntary Service office at 352-548-6068 for the Malcom Randall VAMC or 386-755- 3016, ext. 392032 for the Lake City VAMC to schedule a visit and learn how to join the VA's National Salute to Veteran Patients.
Thomas Wisnieski, MPA, FACHE
Director
North Florida/South Georgia Veterans Health System
Add a comment