NEWBERRY ‒ The City of Newberry has negotiated acquisition of property rights-of-way to make the long-awaited extension of Southwest 15th Avenue from Southwest 260th Street to County Road 337 a reality.
"The City has identified the best route for the extension, which contacts six parcels and four property owners," said City Manager Mike New. One of the property owners is the City and the remaining three property owners are Paul K. and Tammy B. Coleman, James F. and Connie F. Coleman, Jason D. and Mary E. Coleman.
New received Commission authorization to enter into agreements to acquire the rights-of-way and land rights necessary to extend the roadway. The roadway extension is intended to reduce traffic congestion in the downtown area during school start and end times. "The roadway is envisioned to feature two paved travel lanes, sidewalks, streetlights, open swales and associated utilities," said New. He estimates that the project would commence within 36 months.
The City has agreed to install a farm fence along the roadway to keep the property owners' cattle on their property. Commissioner Rick Coleman recused himself from voting on this issue and the motion to approve received a 3-0 vote. Commissioner Mark Clark was not in attendance.
Wastewater Treatment Facility Expansion
Commissioners also authorized the acquisition of six parcels of vacant land totaling approximately 93.4 acres for the expansion of the City's wastewater treatment facility. The negotiated price is $12,500 per acre for a total of $1,167,500. The property, which is currently owned by Barbara McElroy, is located south and west of the City's current wastewater treatment facility site. The McElroy property is primarily used for hay production and cattle grazing.
The City is more than 75 percent complete with development of a Wastewater Facilities Plan, a document that identifies and recommends the facilities necessary to treat the City's wastewater for 30 years. The Wastewater Facilities Plan identifies a need for 63 acres of additional land for effluent disposal of wastewater, plus an additional 15 acres for a biosolids processing site, for a total need of 78 acres. As the McElroy property totals 93 acres, it is larger than the City needs for the plant, but the property owner is not interested in selling a portion of the property.
Other potential uses for the 15-acre difference could include relocation of the City's Public Works and Utilities Operations Center, development of a rural collection center, a meat processing facility or a firefighting training facility; the last three possible uses of which would be in partnership with Alachua County.
The proposed closing date is Dec. 31, 2021, or sooner. The City will provide the seller with a deposit of $50,000, which is contingent on approval by the City Commission. The City has agreed to continue to allow the seller to retain the right to cut from the property for a period and graze cattle up to one year. Other contingencies include acceptance of the results of a feasibility study/geotechnical exploration and funding approval by the Florida Department of Environmental Protection and the Suwannee River Water Management District (SRWMD).
Two Florida Statute-required real estate appraisals were conducted on the property, which came in at $4,000 and $6,400 per acre. Based on those figures, Commissioners questioned the amount the City is paying per acre.
"Staff conducted independent comparisons of recent purchases of similar land tracts in Newberry and found unit costs of $12,088 and $16,064 per acre," New said. He also said the City paid $10,000 per acre in 2009 to acquire property for its most recent wastewater plant expansion.
Expansion of the wastewater treatment facility is anticipated to be funded by Newberry development fees, the Florida State Revolving Fund loan program and the SRWMD. New said the City applied for a SPRINGS grant through the SRWMD in 2020 and is recommended for award of $750,000 for land acquisition. The agreement associated with the award is forthcoming he said.
Currently, the City is spraying wastewater effluent, which New said is not efficient. The City is considering constructing wetlands, which can use growing plants to help clean the wastewater and result in a park-like setting open to the public.
New said the City will hire a consultant to help determine the best use of the extra 15 acres of land not needed for the wastewater treatment facility.
State Road 26 One-Way Pairs Project
In other business, the Commission unanimously approved a resolution to send a letter to the Florida Department of Transportation (FDOT)about the State Road 26 One-Way Pairs Project. FDOT has advised the City that they are about 60 percent of the way to completion of the design of the project, with a design completion date in April.
The letter requests local side street improvements to six north-south side streets to include asphalt, curbs and gutters, sidewalks and street lighting similar to the improvements scheduled on Northwest 255th Street.
The City would pay for additional design services to accommodate the City's requests.
In addition, the letter requests pedestrian crosswalks at five intersections and one round about, golf cart crossings at Seaboard Drive and near Lois Forte Park and that FDOT amend its design for two street segments to accommodate changes to Seaboard Drive.
Relocation of the proposed parking area at the Newberry Cold Storage location to include Northwest 254th Street, the Municipal Building parking lot and a portion of Barry Park was also requested. The City also asks that FDOT convey from the City Hall campus and from First Baptist Church to the stormwater retention facility planned west of the railroad tracks near Northwest 3rd Avenue, amend the design of the stormwater retention facilities at Lois Forte Park to improve efficiency of land use and adjust the cul-de-sac terminus of Northwest 1st Avenue east of Northwest 264th Street.
Charter Officer Salary Increases
In other City business, charter officer annual evaluations were conducted and the results were reported during the meeting. Evaluation results are ranked to a possible five-point top ranking. Results were as follows: city attorney 4.94, city clerk 4.98 and city manager ranked 4.92.
As the city attorney is reimbursed via contract each year, his rate will be considered when negotiating a new contract. All employees achieving these high rates are awarded a four percent salary increase, which the city clerk and city manager will receive.
However, in the case of the city manager, he was awarded an additional 2.5 percent increase for two reasons. When he joined the City, New was given several items to complete. The last of them was recently accomplished with the finalization of the Community Redevelopment Agency (CRA) for Newberry.
"The City has worked tirelessly through the years to establish a CRA and that goal was finally accomplished," said Mayor Jordan Marlowe.
Commissioners unanimously approved a resolution establishing the salary increases for the city manager and clerk.
Newberry City Hall will be closed Nov. 11 in observance of Veterans Day. The Commission will next meet on Nov. 22 and again on Dec. 13. City Hall will be open Dec. 20 – 22 and will be closed on Dec. 23. City Hall will also be open Dec. 27 – 29 and will be closed on Dec. 30.
# # #
Email cwalker@
alachuatoday.com
Add a comment
NEWBERRY – Newberry's Planning and Zoning Board voted to recommend approval to the City Commission requests for a number of large- and small-scale amendments to the City's Future Land Use Plan and related rezoning requests. The Commission is expected to consider the applications at the regular City Commission meeting of Nov. 22.
Ordinance 2021-71/CPA 21-12, a request by CHW Professional Consultants, agent for Tanglewood Properties of Gainesville LLC, owner, amends the City's Future Land Use Plan Map by changing the future Land Use Classification on approximately 220 acres from Agriculture to Planned Development. The property is located south of West Newberry Road and west of Southwest 202nd Street. The request to recommend this item to the commission was approved in a 3-1 vote with Jessica Baker casting the dissenting vote. Board member Donald Long was not in attendance.
A related request, Ordinance 2021-72/LDR 21-19, is for the same 220 acres to amend the Official Zoning Atlas of the City's Land Development Regulations by changing the zoning from Agricultural (A) to Planned Development (PD). This application to recommend approval to the commission received the same 3-1 vote, with Baker casting the dissenting vote a second time.
Ordinance 2021-57/CPA 21-23 represents another large-scale amendment to the City's Future Land Use Plan Map to change approximately 254.18 acres from Alachua County Rural/Agriculture to City of Newberry Agriculture on property previously annexed into the City.
A second request on the same 254.18 acres, referred to as Ordinance 2021-58/LDR 21-32, is a rezoning application to change the zoning from Alachua County Agriculture (A) to City of Newberry Agricultural (A) to bring the property into compliance with the City's regulations. Final approval of this rezoning request is contingent upon approval of the Comprehensive Plan Amendment by the Florida Department of Economic Opportunity (DEO) and approval on second reading by the city commission.
Planning and Economic Development Director Bryan Thomas explained that the property's distance from the City's water and sewer lines would make it unlikely that the property would be used for large-scale development any time in the near future.
Ordinance 2021-59/CPA 21-22 is a small-scale amendment to the Future Land Use Plan Map by changing the Future Land Use classification from Alachua County Rural/Agriculture to City of Newberry Agriculture on two parcels of land consisting of approximately 40 acres.
A related rezoning application represented by Ordinance 2021-60/LDR 21-31 is to change the zoning from Alachua County Agriculture (A) to City of Newberry Agricultural (A) on the same 40 acres. These parcels of land are located on the east side of Northwest 298th Street (county line) and along Northwest 32nd Avenue.
Ordinance 2021-61/CPA 21-24 is a request for a large-scale amendment to the Future Land Use Plan Map by changing the Future Land Use classification from Alachua County Rural/Agriculture to City of Newberry Agriculture on approximately 256.253 acres of land on five tax parcels known as Dudley Farm Historic State Park. The property is located approximately one-half mile east of Northwest 202nd Street on the north side of West Newberry Road.
If CPA 21-24 is approved by Commissioners upon first reading, the application will then be forwarded to the DEO for their approval prior to any further action by the City Commission.
An application to rezone the same 256.253 acres of land, referred to as Ordinance 2021-62/LDR 21-33, from Alachua County Agriculture (A) to City of Newberry Agricultural (A) received approval by the Planning and Zoning Board. However, final approval of the rezoning request is contingent upon approval of the previous Comprehensive Plan Amendment by DEO and approval on second reading by the city commission.
Ordinance 2021-63/CPA 21-20 is an application for a small-scale amendment to the Future Land Use Plan Map by changing the Future Land Use classification from Alachua County Rural/Agriculture to City of Newberry Agriculture on approximately 40 acres. The property is located approximately .72 mile north of West Newberry Road and approximately .75 mile west of Northwest 170th Street.
Contingent upon approval of 2021-63/CPA 21-20 was Ordinance 2021-64/LDR 21-29, an application to amend the zoning from Alachua County Agriculture (A) to City of Newberry Agricultural (A).
Ordinance 2021-67/CPA 21-19 is an application for a small-scale amendment to the Future Land Use Plan Map by changing the Future Land Use classification from Alachua County Rural/Agriculture to City of Newberry Agriculture on approximately 5.06 acres. The property is located on the west side of Southwest 282nd Street, approximately one-half mile south of Southwest 95th Road.
Also approved was Ordinance 2021-68/LDR 21-28, an application to amend the zoning from Alachua County Agriculture (A) to City of Newberry Agricultural (A). This application is contingent upon approval of Application CPA 21-19.
Ordinance 2021-69/CPA 21-21 is an application for a small-scale amendment to the Future Land Use Plan Map by changing the Future Land Use classification from Alachua County Rural/Agriculture to City of Newberry Agriculture on approximately 12.26 acres. The property is located on Southwest 226th Street and eight-tenths of a mile south of Newberry Road.
Also approved was Ordinance 2021-70/LDR 21-30, an application to amend the zoning from Alachua County Agriculture (A) to City of Newberry Agricultural (A). This application is contingent upon approval of Application CPA 21-21.
In other City news, Newberry native Alayna Jackson will be joining the Planning Department on Monday, Nov. 8. Jackson has a degree in historic preservation.
In other news, Mayor Jordan Marlowe recommended a play of historical significance at the Hippodrome Theater in Gainesville. "New Berry," written by Ryan Hope Travis, is based on the moments leading up to the lynchings of six African Americans, allegedly over a hog. Community conversations will be led after each show. The play will run Nov. 5 – 10 with showings at 7:30 p.m. every day except Sunday, which will have a 3 p.m. matinee showing.
# # #
Email cwalker@
alachuatoday.com
Add a comment
High Springs ‒ For over a year, the congregation at St. Bartholomew's Episcopal church in High Springs has been planning an historic celebration to mark the 125th consecutive year the church has been holding services at its current location.
The church's history actually goes farther back, with services held in private homes until a parishioner deeded the current land to build a permanent church in the 1880s.
The fall of 1896 became a turning point in the history of the church as residents of High Springs took shelter as a tornado tore through, damaging homes, churches and families' livelihoods. The "Great Storm" as it became known, caused 202 deaths and was one of the costliest hurricanes on record at the time.
St. Bartholomew's was a vital part of the community and railroad workers and townspeople worked tirelessly to rebuild the damaged church, cutting down pine trees and even using railroad ties to bring the church back to life. St. Bartholomew's church became a landmark and an integral part of the town. Since its reconstruction, parishioners have held services every single Sunday for the past 125 years.
To celebrate those 125 years of services, the congregation planned every detail of the anniversary, including food, a bake sale, musical entertainment, tours of the church with members in period costumes and a Sunday service conducted by Diocese of Florida Bishop John Howard.
The only contingency they couldn't plan for was the weather.
A cold drizzly storm passed through High Springs on the weekend of Nov 6-7, 2021—the same weekend as the planned event, causing some adjustments to the activities.
With temperatures hovering in the high 40s, participation in the event shrank, but church members were determined to mark the 125th year and activities went on as planned. Despite the weather, it is estimated that 250 people attended the celebration.
Refreshments were provided by the High Springs Lions Club and Mister P's BBQ, and both sold out by late afternoon. Despite the cold weather and an outdoor stage, music was provided throughout the event by Band Together, Canopy Road, Hogtown Slayers and headliner Cliff Dorsey. But because of the cold, many people elected to sit in their cars and in the mission hall to eat and enjoy the music.
Kicking off the celebration at 10 a.m., the City of High Springs provided police services and the City's CRA director David Sutton delivered a speech on the history of the church. City Manager Ashley Stathatos followed with a speech about High Springs today and the changes the town has undergone. The congregation also sponsored a bake sale offering cookies, brownies and other baked goods with donations going to the church.
Church minister Reverend Canon Lance Horne, who is based in Jacksonville, was unable to attend due to illness, and Father Ladd Harris stepped up to offer the invocation. Retired CBS radio personality Ben Hill served as Master of Ceremony for the event. The UF Clinical Research Vehicle was also on site, offering COVID vaccinations as well as wellness checks. On Sunday, the church held a 10 a.m. service led by Bishop Howard, which was attended by about 70 parishioners.
While the inclement weather did not cooperate, the St. Bartholomew's congregation was determined to honor the 125-year history of the church come rain or shine, reminiscent of events years ago, reminding the community that conviction, determination and faith can overcame adversity.
# # #
Email rcarson@
alachuatoday.com
Add a comment
GAINESVILLE ‒ Alachua County Community Support Services Veteran Services Division (and other Alachua County departments), the Malcolm Randall VA Medical Center, and multiple veterans, non-profit, and community organizations are hosting their annual Veterans Day Celebration on Thursday, Nov. 11, 2021, from 9:30 a.m. to noon, at the Veterans Memorial Park located at 7400 S.W. 41st Place, Gainesville.
This year they are honoring Veterans, Law Enforcement, and First Responders. The celebration recognizes and honors all veterans and includes veteran families and loved ones whose support gave them the drive and desire to serve and protect the United States.
The Veterans Day Celebration begins at 9:30 a.m. with military and veteran displays and presentations. The formal program starts at 11 a.m. This celebration includes skydivers, veteran, military and organizational tents, live music, helicopter displays, the UF Drill Team demonstration, and multiple patriotic ceremonies. Food is available.
"Alachua County Veteran Services recognizes the dedication, service, and sacrifices of our Veterans, Law Enforcement and First Responders and the importance of the love and support of their families," said Alachua County Veteran Services Director Kim Davis.
For more information, contact Kim Davis at 352-264-6740
# # #
Email editor@
alachuatoday.com
Add a comment
GAINESVILLE ‒ A special meeting of the School Board of Alachua County has been scheduled for Wednesday, Nov. 10 at 3 p.m. in the Board meeting room at 620 E. University Avenue. The focus of the meeting is masking in the district's schools.
There will be an opportunity for public comment at the meeting. The Board will also be able to take a vote at the meeting if a majority of Board members choose to do so.
At its regular meeting on Nov. 2, a majority of School Board members voted to maintain the district's current masking protocols for students.
Under those protocols, students in high schools may be opted out of wearing masks by their parents.
For students in elementary and middle schools, a waiver form must be signed by a qualifying medical professional.
The protocols would remain in place through Dec. 6. After that day, parents of all students could sign a waiver form for their child.
Since that vote, a challenge of a Florida Department of Health rule requiring that parents have sole discretion over whether their children wear masks in schools was dismissed by an administrative law judge.
A hearing on a lawsuit regarding masks in schools is scheduled for next Wednesday, Nov. 17 in circuit court, and the Florida Legislature will be holding a special session on this and other COVID-related issues beginning Nov. 15.
# # #
Email editor@
alachuatoday.com
Add a comment
ALACHUA COUNTY — Early voting for the 2021 City of Gainesville Special Election begins Friday, Nov. 12 and lasts through Sunday, Nov. 14. Locations are open from 9 a.m. to 6 p.m.
Early voting locations are as follows:
Supervisor of Elections Office (515 N Main Street, Suite 100, Gainesville)
Millhopper Branch Library (3145 NW 43rd Street, Gainesville)
The voter registration deadline for this election was October 18.
Voters are required to present picture and signature identification before voting. Accepted forms of identification include Florida driver licenses, Florida identification cards, United States passports, debit or credit cards, military or student IDs, retirement center or neighborhood association IDs, public assistance IDs, veteran health IDs, concealed carry IDs, or government employee IDs. Voters may use two forms of identification to meet the requirement.
The deadline to request a vote-by-mail ballot was Saturday, Nov. 6.
Vote-by-mail ballots must be returned to the Supervisor of Elections Office by 7 p.m. on Election Day. Voters are encouraged to either drop off their ballots to any early voting site during early voting hours, or to the Supervisor of Elections Office located at 515 North Main Street, 3rd Floor. If you have not yet mailed your vote-by-mail ballot, voters are strongly encouraged to take advantage of one of the above options to ensure timely receipt of your ballot.
Mail-in ballot drop boxes will be available at the Alachua Supervisor of Elections Office and at Millhopper Branch Library during early voting Once early voting has ended, the mail-in drop box will only be available at the Alachua County Supervisor of Elections Office during the following days and times:
Monday, Nov. 15 from 8:30 a.m. - 5:00 p.m.
Tuesday, Nov. 16 (Election Day) from 7:00 a.m. - 7:00 p.m.
Voters should not return their vote-by-mail ballot to their precinct on Election Day unless they intend to vote in-person.
The mail-in ballot drop box at the Millhopper Branch Library will not be available after early voting has ended on Sunday, Nov. 14 at 6 p.m.
For more information, contact the Alachua County Supervisor of Elections at 352-374-5252.
# # #
Email editor@
alachuatoday.com
Add a comment
JACKSONVILLE – Southeastern Grocers Inc. (SEG), parent company and home of Fresco y Más, Harveys Supermarket and Winn-Dixie grocery stores, together with the SEG Gives Foundation, is hosting a community donation program in all stores to support the USO and their mission to strengthen America's military service members by keeping them connected to family, home and country, throughout their service to the nation.
Now through Tuesday, Nov. 16, Fresco y Más, Harveys Supermarket and Winn-Dixie customers are invited to support the USO by simply rounding up their grocery total to the nearest dollar or by making a donation of their choice at checkout.
Each cent raised will be donated directly to the USO to help military members and their families. To further support the men and women who have served, and continue to serve, our country each day, all stores will also offer an 11 percent discount to all veterans and active military service members this Veterans Day, Nov. 11, on all qualifying grocery purchases with a valid military ID.
Elizabeth Thompson, Chief People Officer of Southeastern Grocers, said, "We admire and appreciate our military heroes who put their lives on the line for our country. This community donation program continues our longstanding commitment to the USO and their support of our military and their families who have selflessly sacrificed to keep our freedoms free. We are also honored to offer a Veterans Day discount in our stores to thank our veterans and active-duty military for their selfless service to keep us safe here at home."

The Southeastern United States has one of the largest veteran populations in the country, with nearly four million veterans currently residing in the states that Southeastern Grocers serves. In addition to its partnership with the USO, Southeastern Grocers also supports local, regional and national military service organizations including Folds of Honor and its mission to provide educational scholarships to the spouses and children of America's fallen and disabled service members. Since 2018, the grocer has donated nearly $4.1 million to Folds of Honor, equating to more than 815 educational scholarships to the children and spouses impacted by a loved one's sacrifice for the United States military.
# # #
Email editor@
alachuatoday.com
Add a comment
TALLAHASSEE – The Florida Department of Environmental Protection is offering free admission to Florida State Parks for all visitors on Veterans Day, Thursday, Nov. 11, in gratitude for the courageous men and women who served in the nation's armed forces.
"I salute all those who have sacrificed to protect our freedoms and way of life," said DEP Secretary Shawn Hamilton. "Florida's beautiful state parks provide an abundance of opportunities for reflection and recreation. I hope everyone enjoys Veterans Day in their favorite state park, and that we all take the opportunity to thank our veterans for their service."
Additionally, veterans enjoy a year-round 25% discount on Florida State Parks annual entrance passes. Veterans who have service-related injuries, as well as surviving spouses and parents of veterans who died in combat, also receive a free lifetime pass that waives the entry fee to all Florida State Parks.
"The Florida Park Service welcomes our nation's veterans as visitors, volunteers and staff," said Eric Draper, Director of Florida State Parks. "We are proud to offer free admission to our award-winning state parks in celebration of Veterans Day."
Florida State Parks is fortunate to have many veterans serving in a variety of capacities – from park managers to biologists. In fact, approximately 12% of the people employed by DEP's Division of Recreation and Parks are veterans of the U.S. armed forces.
Florida State Parks offers several remembrances to celebrate our nation's service members. Among them are:
The free admission offer does not include Skyway Fishing Pier State Park. All other use fees, such as overnight accommodations, will be charged as usual on Nov. 11, 2021.
# # #
Email editor@
alachuatoday.com
Add a comment
JACKSONVILLE – Governor Ron DeSantis On Nov. 4, 2021, announced $13 million in awards to the Jacksonville Aviation Authority new infrastructure at the Cecil Airport and Spaceport. This funding will support the construction of nearly two miles of roadway and extend the corresponding utilities to provide access to underdeveloped property located on the east side of Cecil Airport and Spaceport. This project will more than double the number of jobs available at the facility, bringing the total number of jobs at the airport and spaceport to 6,251. Of the $13 million in funding, $6 million is from the Florida Job Growth Grant Fund, $4 million from the Florida Department of Transportation, and Space Florida is contributing $3 million.
"We're excited to announce a $6 million Job Growth Grant Fund award for Cecil Airport and Spaceport," said Governor DeSantis. "When we're making infrastructure investments, we want projects that are going to have a big impact and make a difference for the community – that is why we chose this project. With this investment, they will be able to double the number of jobs available and the economic impact that the airport and spaceport have on the community. There are a lot of great opportunities ahead at Cecil, and I know it will continue to be an economic driver for Northeast Florida."
"I'm grateful to Governor DeSantis for continuing to support job growth in our state," Mayor Lenny Curry said. "Not only is the Governor focused on investing in infrastructure for facilities like the Cecil Airport and Spaceport, but he's also supporting workforce training programs in high-demand fields, like aviation. These initiatives will continue to move our state forward and provide more opportunities for our citizens."
"Under Governor DeSantis' leadership, we are continuing to strengthen Florida's infrastructure in order to attract new business and expand the state's workforce by creating new opportunities for Floridians," said Secretary Dane Eagle of the Florida Department of Economic Opportunity (DEO). "This award will support Cecil Airport's development of existing infrastructure and allow them to access undeveloped property, which is necessary for future expansion and job growth."
"This award is an example of how strengthening Florida's infrastructure reinforces our communities," said FDOT Secretary Kevin J. Thibault. "This investment will create high-quality jobs and generate equitable economic opportunity for Floridians while helping to spur innovation. Under Governor DeSantis' leadership, we are making lasting investments in Florida's future."
"This project will open hundreds of acres at the Cecil Airport and Spaceport to the burgeoning aerospace marketplace," said Frank DiBello, President and CEO of Space Florida. "Jacksonville's profile in that marketplace highlights the expansion of the Florida Spaceports System, and further represents the evolution of the partnership between Space Florida and Cecil. We look forward to what's next in the future for Northeast Florida."
"This infrastructure project at Cecil Airport demonstrates what can happen when great leaders get together", said Senator Aaron Bean. "Thanks to Governor Ron DeSantis, the industrial development within the aviation and aerospace sectors will bring significant, long-term job creation and capital investments to our area. With FDOT, Space Florida, COJ, and JAA investment into this project, the reality of a Cecil Spaceport is closer than ever."
"I want to thank the governor for his incredibly generous investment in House District 15 and Northeast Florida," said Florida House Representative Wyman Duggan. "This visionary investment in critical infrastructure for Cecil Spaceport sets the stage for transformational economic development activity in the commercial space industry in Northeast Florida."
"Florida is a world leader in the aviation and aerospace industries," said Florida House Representative Cord Byrd. "This investment in Cecil Airport by the State, City of Jacksonville, and Space Florida will keep Florida the gateway to the stars."
The funding will allow for the design and construction of a utility corridor and roadway project at Cecil Airport and will facilitate the expansion of existing maintenance, repair, and overhaul facilities. This development will benefit multiple companies, as well as provide road access and fire suppression to Cecil Spaceport. In turn, this project will attract new aerospace and commercial space tenants, while continuing to support the growth of existing companies and bolstering the local economy surrounding Cecil Airport.
The Florida Job Growth Grant Fund is an economic development program designed to promote public infrastructure and workforce training across the state. Proposals are reviewed by DEO and EFI and chosen by the Governor to meet the demands for workforce training or infrastructure needs in communities around the state.
In 2020-21, $74 million in awards was appropriated for projects that focus on rapidly developing a highly skilled workforce and on infrastructure initiatives that attract businesses, create jobs, and promote economic growth. DEO and EFI are currently accepting proposals. For more information, click here.
# # #
Email editor@
alachuatoday.com
Add a comment
TALLAHASSEE – Florida Chief Financial Officer (CFO) Jimmy Patronis has issued a letter to U.S. Attorney General Merrick Garland following recent reports that the Biden Administration is proposing to pay $450,000 to each illegal immigrant that was separated from family members at the border under the Trump Administration. This proposal could equate to a payment of $1 million per family. If this proposal is implemented, the Biden Administration will pay more money to illegal immigrants than was paid out to certain 9/11 victims' families and Gold Star families.
In the letter the CFO called on the federal government to return Florida taxpayer money as to not subsidize or incentivize illegal immigration.
Read the full letter below:
November 2, 2021
The Honorable Merrick Garland
U.S Department of Justice
950 Pennsylvania Avenue, NW
Washington, DC 20530-0001

Dear Attorney General Garland:

It has recently come to my attention that the Biden Administration is proposing to pay $450,000 to each illegal immigrant that was separated from family members at the border under the Trump Administration. This amount of money, divvied out to non-Americans, could equate to $1 million per family, with a total impact to American taxpayers of $1 billion. As Florida's Chief Financial Officer and State Fire Marshal, I am disgusted with this proposal. Governor DeSantis said recently that this will be a slap in the face to every hard-working American that played by the rules - and I cannot agree with him more.

Americans are compassionate, but we should not pay cash to people who illegally came to this country. A country without a border isn't a country. Now federal leaders are proposing to take away tax dollars from legal citizens and give it to illegal immigrants who broke the law. With over 3,000 migrants currently headed to America's southern border, now is not the time to telegraph to the world that if you make it to America you may get a check from Uncle Sam for $1 million. It's simply not worth a good editorial from the Washington Post, or a nice tweet from the New York Times, if your actions ultimately get more people killed.

This proposal is incomprehensible. Especially as we're maxing out coverage for Gold Star families at $400,000, yet federal officials think illegal immigrants should get $1 million. You're proposing to spend more money on illegal immigrants than on dead, American soldiers' families for goodness sakes. It's also more money than what was paid out for many 9/11 victims' families, as well as the first responders that worked the disaster. The whole thing is disgusting. Whichever bureaucrat came up with this should be fired and whatever dollars ultimately go to illegal families should come out of their pay and benefits package.

Ultimately, I do not believe a single dollar from Florida taxpayers should go to fund what I consider one of the most crazy proposals of all time. It's crazy because you're saying non-Americans are more important than the citizens you took an oath to support – and you're also incentivizing bad behavior by immigrants that want to illegally make the trek to America. Too many of these immigrants will ultimately die, or will have what little money they have, stolen from them.

From where I am sitting, the State of Florida contributed more than $209 billion in 2020, in federal income taxes to the nation's budget. These are dollars that legal citizens in Florida worked hard for.

So, if it is the Department of Justice's intent to use dollars from Florida to both subsidize and incentivize illegal immigration to the United States, then I am demanding the federal government return those dollars back to Floridians. Yes, I am serious, I want the money back. Especially as Florida has paid the 4th highest amount in federal taxes. As you may know Florida pays 6% of federal income taxes, so if you choose to ignore this communication, then we will examine methods for withholding the roughly $60 million that is passed back to the federal government from Florida through the normal course of business. That would constitute Florida's percentage of the $1 billion Americans are expected to pay.

If it comes to it, we can discuss the issue in court, and I'll be sure to invite Gold Star family members and 9/11 families to those court proceedings, so federal officials will be forced to look these men and women in the eyes and tell them that Joe Biden values illegal immigrants more than Americans who died for our country.

Sincerely,

Jimmy Patronis
Chief Financial Officer

c: United States Department of Homeland Security
Department of Health and Human Services
# # #
Email editor@
alachuatoday.com
Add a comment
TALLAHASSEE — The State of Florida has issued a Consumer Alert about a cryptocurrency scam targeting Floridians through Facebook, Instagram and other social media platforms. The bait-and-switch investing scheme hooks targets by first helping them earn profits, then encouraging the targets to transfer funds to a fraudulent trading platform where the money is stolen. The Florida Attorney General's Office has received nearly 100 complaints regarding these types of scams, with a major uptick during the last month.

Florida Attorney General Ashley Moody said, "The allure of quick profits has drawn millions to cryptocurrency trading—with many new investors joining the market daily. Where there is opportunity though, there are also scammers—baiting victims with early success, then prompting them to transfer their profits to fraudulent trading platforms. We are seeing an uptick in reports of cryptocurrency bait-and-switch scams, and I want Floridians to know how to avoid falling prey."

According to the complaints received, once a victim clicks on an advertisement enticing investments in a cryptocurrency website, the victim is prompted to establish an account with a legitimate cryptocurrency exchange. Afterward, victims are directed to transfer earnings to other cryptocurrency websites that are fraudulent, imposter platforms. These fraudulent websites may only operate for a short time and then victims are blocked from signing in to investment accounts. Victims are also barred from contacting any financial or investment planner they were paired with earlier on in the process.

Attorney General Moody is providing the following tips to help Floridians stay protected from cryptocurrency scams:
Always be wary of unsolicited offers to invest;

Know that if scammers request payment in cryptocurrency for the right to recruit others into a program and promise rewards paid in cryptocurrency, it is a scam;

Be wary of fake cryptocurrency trading platforms that may resemble legitimate ones; and

Research before investing—never wire money or provide personal or financial information until properly researching a platform and an opportunity.

The U.S. Securities and Exchange Commission created an Investor Alert guide to protect against fraud focusing on social media and investing. To find out more information, click here. The SEC also created a video that explains the risks of sharing information online, especially to unsolicited investment opportunities.

The National Attorneys General Training and Research Institute also provides information on internet privacy that encompasses social media, identity theft and many other risks associated with being online.

Attorney General Moody recently issued a Consumer Alert that provides additional tips to guard private information online. To view other recent Consumer Alerts, visit the Florida Attorney General's Consumer Alert webpage at MyFloridaLegal.com/ConsumerAlert.
# # #
Email editor@
alachuatoday.com
Add a comment
TALLAHASSEE — Florida Attorney General Ashley Moody is warning consumers about hackers taking advantage of the increase in mobile payment app usage. The COVID-19 pandemic may have prompted more people to use mobile payments rather than transfer cash, or even credit cards, between individuals to prevent the spread of germs. In 2019, 64 million individuals in the United States used peer-to-peer mobile payments. There are now more than 92 million individuals using peer-to-peer mobile payments and that number is expected to surpass 100 million by the end of 2021. More than 25% of all point-of-sale transactions in 2020 were made using a mobile wallet. This increase of mobile payments could continue with the holidays approaching.
Attorney General Moody said, "Mobile payment app usage is on the rise and with the rapid increase in the popularity of these apps, comes the potential for hackers and scammers to attempt to interrupt transactions. Please be careful when using these apps and take steps to ensure the money you are sending goes to the intended recipient and not to a scammer."
According to reports, a retired couple from Boynton Beach were victims of a mobile payment app hack. A hacker registered the couple for a Venmo account without the couple's knowledge and siphoned off $1,500 a week until the bank account was completely drained.
To prevent mobile payment app hacks, Attorney General Moody is providing the following tips to help Floridians use mobile payment apps safely and securely:
Create a second bank account with limited funds to connect to mobile payment applications;
Register a credit card rather than a bank account or a debit card as credit cards provide extra user protections;
Regularly review financial statements to check for signs of fraudulent transactions; and
Verify that money being sent is going to the correct recipient.
For more tips and information on how to stay safe when using mobile payment apps, click here.

In August, Attorney General Moody issued a Consumer Alert warning Floridians about a new malware attack targeting mobile phones—giving scammers the ability to steal sensitive information, including banking credentials.
Attorney General Moody also issued a Consumer Alert that provides additional tips to guard bank account and other sensitive information online. To view other recent Consumer Alerts, visit our Consumer Alert webpage at MyFloridaLegal.com/ConsumerAlert.
# # #
Email editor@
alachuatoday.com
Add a comment
Floridians,
This week, I announced the new Mental Health Care Service webpage on the Department of Financial Services (DFS) website, which aims to provide resources and assistance to mental health services for consumers. This past legislative session, HB 701 was signed by Governor DeSantis and establishes new communication duties for health insurers and HMOs and creates reporting requirements for DFS.
I'm proud to provide Floridians with resources they need to seek vital treatment so they can live a healthier life. As we've seen throughout the pandemic, mental health challenges are on the rise nationwide, especially within our first responder and front-line healthcare communities. Thank you to Governor Ron DeSantis, First Lady Casey DeSantis and the Florida Legislature for stressing the importance of mental health resources in our communities.
On Tuesday, I recognized, October 12th, as National Savings Day and urged Floridians to make saving a priority to secure their financial well-being. Saving is the cornerstone of a strong financial foundation. Setting money aside each month allows families to handle unexpected costs or prepare for future expenses, like college tuition. As your CFO, I remain focused on ensuring all Floridians have the tools they need to make their hard-earned money work for them. For information about financial literacy programs available through the Department, please visit Your Money Matters, which is a one-stop shop for tips and resources to help Floridians manage their finances wisely.
Lastly, in recognition of National Cybersecurity Awareness Month, I encouraged Floridians to 'Be Cyber Smart' and raised awareness in an effort to stay safe and secure online. Recently, officials are warning consumers of a new scam where fraudsters are creating fake Google Voice accounts to scam people without being detected. Scammers are always searching for new ways to trick their next victim and using fake Google Voice accounts is their latest ploy. I encourage all individuals and businesses to take action today to 'Be Cyber Smart' and learn how to protect your identity online to ensure you don't fall victim. Learn about the latest scams and report signs of fraud immediately at FraudFreeFlorida.com
Jimmy Patrons
State of Florida CFO
Add a comment
With Memorial Day behind us and Independence Day on the horizon, I'm happy to report that our state parks have never been more popular.
Our beaches – two of which were recently named among the 10 best in America by beach guru Dr. Beach – and our springs have attracted a record number of visitors, and we expect that trend to continue in the weeks and months ahead.
Not only that, but our campsites are filling up too as more people discover the joys of camping and RVing.
As it turns out, now is a great time to plan an overnight stay. June is National Camping Month, and the Florida Park Service has just launched a new reservation system that provides our visitors with quicker, easier access to their favorite parks.
The new system shows clearly which parks and sites are available for camping and provides online users with a streamlined process for making reservations. Additionally, campers can now reserve same-day accommodations, which is something that we've been wanting to implement for a long time.
The changes will also be apparent at each park's ranger station, as we've updated our point-of-sale system to be more modernized and, most importantly, faster. That means less time at the park gates and more time inside the park.
You might also notice welcome additions such as the ability to be notified when a site becomes available. And, in the future, we'll be looking to add expanded reservation capabilities for Florida residents.
When thinking about your favorite parks, you might remember an unforgettable paddling adventure or boat tour. But take a moment to consider the park operations needed to offer our visitors the best experiences possible.
Food sales, camp stores, kayak rentals, ferries and trams are services that we could not provide if not for a specially selected group of businesses – many of them owned locally. These companies and their employees are a part of our park community, and they're just as committed as regular park staff to making your visit safe and enjoyable.
The business that helps us with reservations is just one of our partners that help make 800,000 acres, 30 springs and 100 miles of beaches special places to visit.
Eric Draper
Director, Florida State Parks
Add a comment
World Elder Abuse Awareness Day is on June 15. On this day, and throughout the month, communities, seniors, caregivers, governments, organizations, and the private sector unite to prevent the mistreatment of and violence against older people.
Social Security imposter scams are widespread across the United States. Scammers use sophisticated tactics to deceive you into providing sensitive information or money. They target everyone – even the elderly – and their tactics continue to evolve.
Most recently, Social Security's Office of the Inspector General (OIG) has received reports of phone scammers creating fake versions of the identification badges most Federal employees use to gain access to Federal buildings. The scammers may text or email photos of the fake badges to convince potential victims of their legitimacy. These badges use government symbols, words, and even names and photos of real people, which are available on government websites or through internet searches.
If you receive a suspicious letter, text, email, or call, hang up or do not respond. You should know how to identify when it's really Social Security. We will NEVER:
Text or email images of an employee's official government identification.
Suspend your Social Security number.
Threaten you with arrest or other legal action unless you immediately pay a fine or fee.
Require payment by retail gift card, wire transfer, internet currency, or cash by mail.
Promise a benefit increase or other assistance in exchange for payment.
Send official letters or reports containing your personal information via email.
We only send text messages if you have opted in to receive texts from us and only in limited situations, including the following:
When you have subscribed to receive updates and notifications by text.
As part of our enhanced security when accessing your personal my Social Security account.
If you owe money to us, we will mail you a letter with payment options and appeal rights.
We encourage you to report suspected Social Security imposter scams — and other Social Security fraud — to the OIG website at oig.ssa.gov. You may read our previous Social Security fraud advisories at oig.ssa.gov/newsroom/news-release. Please share this information with your friends and family to help spread awareness about Social Security imposter scams.
# # #
Email editor@
alachuatoday.com
Add a comment
The first drug developed to treat alcohol use disorder (AUD), the modern term for alcoholism, was disulfiram (Antabuse). Today disulfiram is still used, but as a second line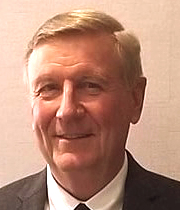 drug behind acamprosate (Campral) and naltrexone (Revia, Vivitrol). Disulfiram works by blocking the enzymatic breakdown of alcohol and allowing a metabolite to build up in the blood, producing very unpleasant effects. People taking disulfiram will be deterred from ingesting alcohol because they know they will become very ill. The drug is used as an aid to help alcoholics overcome their cravings and addiction.
Disulfiram (a compound that contains sulfur) was first synthesized in 1881 as an industrial chemical, and in the early 1900s was introduced in the manufacturing of rubber. Adding sulfur in rubber manufacturing produces varying degrees of hardness in the final rubber compound.
During the late 1930s sulfur compounds, including disulfiram, were being investigated because of the antimicrobial effects of drugs containing sulfur, and the search was intense. Two scientists at the Danish firm of Medicinalco, Erik Jacobson and Jens Hald, began investigating disulfiram for treatment of intestinal parasites. This company had a group of employees called the "Death Battalion" who would experiment on themselves.
During this phase of testing the drug on themselves, they discovered they became ill after ingesting alcohol. This discovery was made in 1945, but a few years later disulfiram was considered to be used in the treatment of alcoholism as an aversive-reaction drug therapy. Jacobson and Hald's work was finally published in 1948 and disulfiram was approved by the FDA in 1951.
The discovery of disulfiram led to a renewed interest in the metabolism of alcohol in the body. It was known alcohol was metabolized in the liver and broken down to acetaldehyde then to acetic acid and carbon dioxide by unknown enzymes. In 1950 it was discovered that disulfiram blocked the action of the enzyme that converts acetaldehyde, thus causing an accumulation of acetaldehyde in the bloodstream, which is the cause of the unpleasant effects.
Effects that occur when disulfiram is taken with alcohol include flushing, sweating, nausea and vomiting, chest pain, shortness of breath, and lightheadedness. One should not take disulfiram within 12 hours of alcohol ingestion or 14 days from the last dose of the drug. In addition, products that contain alcohol such as aftershave, cologne, perfume, antiperspirant, and mouthwash can produce unpleasant reactions for people taking Antabuse. Other products to avoid are paint thinners, solvents, and stains, along with dyes, resins and waxes, because even small amounts of alcohol absorbed through the skin can produce the effects.
Other drugs can produce adverse reactions, commonly called the "antabuse-like reaction." The most notable of these drugs are metronidazole (Flagyl, an antibiotic), griseofulvin (an antifungal), and some cephalosporin antibiotics. If a drug is known to have this side effect, it should be pointed out to the patient by the prescriber and the pharmacist. Always read the drug information given to you when starting a new medication that tells you about side effects that may occur and how to avoid them.
Substance abuse of any kind is not good, but alcohol abuse has been especially devastating to society, families, and individuals because of the convenient availability, relative inexpensiveness, and its association with festivities. In addition, the abuse of alcohol leads to lack of inhibitions and unpredictable behaviors, which are many times violent and destructive. When people take disulfiram, they are acknowledging their problem, and they know that very unpleasant reactions will occur if alcohol is consumed, thus it helps to deter the first drink.
The history of disulfiram is still being written. Currently, it is being studied to treat certain cancers, parasitic infections, HIV, and Covid-19.
Stay informed and stay healthy.
* * *
William Garst is a consultant pharmacist who resides in Alachua, Florida. He received his B.S. in Pharmacy from Auburn University in 1975. He earned a master's degree in Public Health in 1988 from the University of South Florida and a Master's in Pharmacy from UF in 2001. In 2007, he received his Doctor of Pharmacy from the University of Colorado. Dr. Garst is a member of many national, state, and local professional associations. He serves on the Alachua County Health Care Advisory Board and stays active as a relief pharmacist. In 2016, he retired from the VA. Dr. Garst enjoys golf, reading (especially history), and family. He writes a blog called The Pharmacy Newsletter (https://thepharmacynewsletter.com/). William Garst can be contacted at communitypharmac
ynewsletter@gmail.com.
# # #
Email editor@
alachuatoday.com
Add a comment
When learning the ropes — and rods — of saltwater fishing, thorough preparation involves more than just a rich arsenal of gear and the appropriate attire. Open-water fishing is challenging and requires technique and prior research.
If you're embarking on an open-water adventure for the first time, keep the following saltwater fishing tips in mind.
Research Your Destination
The key to discovering a spot rich in saltwater fish is ample research. At least a week before your trip, you'll want to read up on fishing reports, tide charts and weather forecasts.
For instance, while a rainy morning might deter most anglers, it can also surprise you with better catches — if you know where to look.
Some areas are more crowded with fishing enthusiasts during different times of the year. Consider whether you are traveling in the spring, summer, fall or winter and do the appropriate research. You can get some ideas of where to go at MyFWC.com/Marine by clicking "Where to Saltwater Fish."
Think About Your Target Species
The type of catch you're after will dictate where you anchor your boat. Targets, such as yellowfin or other tunas, for instance, are surface feeders. Thus, you'll want to be on the lookout for weed lines and baitfish breaking the surface.
On the other hand, some species including groupers and snappers are bottom feeders and prefer structures including reefs and wrecks. Angling for these species can require special equipment, such as a fishfinder, circle hooks, dehooking tools, descending devices and more. MyFWC.com/FishHandling explains much of this fishing gear.
Stay up to date on the latest regulations for saltwater fishing at MyFWC.com/Marine by clicking "Recreational Regulations" or by downloading the Fish Rules app on your smart device. Learn about fish identification at MyFWC.com/FishingLines or by visiting MyFWC.com/Marine by clicking "Fish Identification."
Use a Bathymetric Map
When it comes to open-water angling, you can never underestimate the usefulness of a map. Bathymetric maps are a type of underwater topographic map that indicates specific depths. Space between lines on the map illustrates whether an area is close to a steep slope, drop off, flat or shoal. Lines that are close together indicate a rapidly changing depth in the area.
Keep in mind that bathymetric maps can be challenging to find at your local angling shop. If you have trouble coming across a bathymetric map, you can rely on other tools, such as nautical charts or satellite images.
Speak to the Locals
While ample internet research might suffice, nothing quite compares to gathering input from local anglers. When you have a specific target species in mind, drop by the local bait shop for advice. Or join an online group focused on fishing in your area of interest.
Some angling hot spots have knowledgeable fishing guides who can direct you to the ideal area for your specific catch. Hop on a trip for a chance to see the area up close with an expert who can teach you how to catch your target species.
Alternatively, you can venture out into the ocean yourself and observe where other anglers are setting up shop. Just be sure to mind your distance and not crowd other anglers. Learn more about angler etiquette at MyFWC.com/Marine by clicking "On-the-Water Etiquette."
Make the Most of Angling Technology
Nowadays, you won't find any shortage of state-of-the-art angling technology available online and at your local bait shop. Make sure that a reliable fish finder is part of your staple arsenal.
Fish finders use sonar to locate fish within your chosen area. When an echo transmits back to your device, it indicates the presence of fish immediately under or around your vessel. Some wireless fish finders are Bluetooth compatible and will quickly pair with your Android or iOS device.
You'll want to consider other staple needs for open-water fishing: GPS, VHF 2-way radio, flares, noise-making device, first aid kit and life jacket for each person on board. Wearing a life jacket while on the water is a simple way to prevent you from drowning if you fall overboard due to a boating accident. Learn more about boating requirements and safety at MyFWC.com/Boating. Find more tips and tricks at MyFWC.com/Marine by clicking "How to Saltwater Fish."
The Bottom Line
If you have recently taken an interest in saltwater fishing, knowing how to target your intended catch will go a long way in the open water. Make the most of your day out by researching your destination beforehand, coming well-equipped, and learning how to identify different kinds of saltwater fish. Consider sharing your catches with scientists through the iAngler app and submitting catches for recognition at FWC's CatchaFloridaMemory.com.
About the Author
Kenneth is an expert at saltwater fishing and the founder of Perfect Captain. He has been angling for over two decades and hopes to provide accessible resources for fishing rookies and veterans.
# # #
Email editor@
alachuatoday.com
Add a comment
Remember the old adage "April showers bring May flowers?" In Florida, April is typically a dry month when water demands are higher due to springtime planting and low rainfall amounts. For 22 years, April has been recognized as Water Conservation Month in Florida, a designation to heighten public awareness about the many ways we can reduce our water use until summer thunderstorms arrive.
Each spring, a renewed focus on our lawns and landscapes make it an ideal time to inspect our automatic sprinkler systems and timers. The St. Johns River Water Management District's seasonal "Did You Set It and Forget It" message is a timely springtime reminder to give your automatic sprinkler system a checkup for leaks, timer adjustments, replacing the rain sensor battery and other maintenance.
The District's annual Water Less outdoor water conservation campaign promotes easy ways to make water conservation part of your regular routine at home.
Consider this: More than half of all residential water is used outdoors for lawn and landscape irrigation. Studies show that up to half of that water can be saved and isn't necessary for native and Florida-friendly plants to thrive.
Individually and collectively, you make a big difference when you take control of your water use. In fact, between 2010 and 2019, gross per capita water use in the St. Johns District decreased 12 percent, from 132 gallons per person per day to 116 gallons per person per day.
Changing old habits doesn't have to be hard. Just follow our five easy ways to save water outdoors: Adhere to the District's watering restrictions. Give your sprinkler system regular checkups and turn it off if there is rain in the forecast. Use water-efficient smart irrigation technology and replace thirsty landscape materials with drought-tolerant "waterwise" plants. Our waterwise plant database at www.sjrwmd.com/water-conservation/waterwise-landscaping is simple to access and use, too.
Year-round water conservation is an important way to help meet the state's water supply needs, and you can still maintain a healthy and beautiful Florida landscape.
We're grateful to all those helping us raise awareness of the small behavior changes that can lead to big water savings. I ask you to spend a few minutes visiting the District's water conservation campaign website, WaterLessFlorida.com, to learn how you too can make a difference.
Ann Shortelle, Ph.D.
Executive Director
St. Johns River Water Management District
# # #
Email editor@
alachuatoday.com
Add a comment