LAKE CITY ‒ For those who may be wondering just what Road Rangers along Florida's interstate roadways are about, the Florida Department of Transporation (FDOT) has the answer.
The Road Ranger Service Patrol provides traffic incident management services and limited no-cost highway assistance to motorists to improve highway safety for emergency responders and the public.
FDOT is reminding motorists if their vehicle becomes disabled while on I-75 or I-10 due to a crash or a mechanical issue, Road Rangers are available to assist at no cost.
Road Rangers can be dispatched to your location to help change tires, jump-start your vehicle, make minor repairs, and even supply a few gallons of emergency gasoline, diesel or water.
In the case of a traffic crash, Road Rangers will also help clear vehicles from the roadway. At no time will a Road Ranger ask for payment.
A Road Ranger truck and driver will have the FDOT logo present on their vehicle and clothing. Anyone seeking FDOT Road Ranger services should call *FHP (*347).
# # #
Email editor@
alachuatoday.com
Add a comment
GAINESVILLE ‒ Jason Thomas Hamm, 29, was arrested on Friday, June 10, after formal charges were filed against him for driving under the influence with serious bodily injury.
According to the warrant affidavit, an Alachua County Sheriff's Deputy responded to a crash on Sept. 18, 2021, at 2:30 a.m. on State Road 20, west of County Road 234.
The deputy reported that Hamm's vehicle had been traveling the wrong way in the eastbound lanes and struck another vehicle head-on, causing disabling damage to both vehicles. Hamm reportedly stated spontaneously to both deputies and paramedics that he had been drinking at a midtown bar.
The woman in the other car sustained extensive injuries. A Florida Highway Patrol (FHP) investigator reported that she was intubated when he arrived at the hospital. He wrote that hospital staff told him she had multiple broken bones and faced a long road to recovery.
The FHP investigator first made contact with Hamm at the hospital about eight hours after the accident, at which point he reportedly showed no signs of impairment. The investigator filed a sworn complaint on March 14, 2022, charging Hamm with DUI, DUI with property damage and DUI with serious bodily injury. Formal charges were filed on May 23, and an arrest warrant was issued. Hamm was arrested on June 10 and is being held on $75,000 bond.
# # #
Email cwalker@
alachuatoday.com
Add a comment
ALACHUA ‒ Two vacancies were filled on the City's Planning & Zoning Board (P&Z) at the City of Alachua May 23 commission meeting. The P&Z serves as the City's local planning agency and consists of five voting members and a non-voting School Board representative. The P&Z reviews new developments, planning, zoning and land use changes, and provide their recommendations to the City Commission for consideration.
The vacancies were filled by William Menadier, who was elected to fill a three-year term ending on June 12, 2025, and Dave Ferro, who will fill the remainder of newly elected Commissioner Ed Potts' term ending Oct. 09, 2023.
In other city business, the Commission made board and committee appointments for the coming year. Mayor Coerper will represent the Commission at the Alachua County League of Cities, Alachua Chamber of Commerce, Community Redevelopment Agency Advisory Board, and the Florida League of Cities. Vice Mayor Jennifer Blalock will serve on the Florida Municipal Power Association and Parks and Recreation Advisory Board. Commissioner Shirley Green Brown will serve on the Affordable Housing Board, serve as the elected official for School Facility Planning and the Seniors Resources Advisory Board. Commissioner Dayna Miller will be on Youth Advisory Council and North Central Florida Regional Planning Council. Commissioner Ed Potts will represent the Commission at the Suwanee River Management District.
Students from Alachua's O2B Kids were honored at the May 23 Alachua City Commission meeting. Alachua Mayor Gib Coerper and Brenda Reed presented certificates to the students who had their artwork featured on display in the foyer of City Hall.
In other business, the Commission approved a request on second and final reading to change both the Future Land Use Map (FLUM) Designation and Rezoning for a 121.1-acre property located southwest of the intersection of U.S. Highway 441 and Northwest 43rd Street. Currently, the property includes two vacant commercial structures and one residential structure with several associated farm buildings. Part of the property contains conservation wetlands.
The FLUM changes the existing Commercial designation on 48.4 acres and Agriculture on 72.7 acres to Commercial on 14.4 acres, High Density Residential on 17.8 acres, Moderate Density Residential on 53.2 acres, and keeps a Conservation Area on 35.7 acres. The property zoning changes from Agricultural ("A") and Commercial Intensive ("CI") to Planned Development – Residential ("PD-R") and Planned Development – Commercial ("PD-COMM").
The Moderate Density Residential and High Density Residential FLUM Designations would allow for up to 479 residential houses in the area and the Commercial FLUM would allow a maximum of 627,264 square feet of commercial development adjoining U.S. Highway 441. The development would be constructed in one or more phases.
Speaking in opposition to the changes, Karen Arrington pointed to increased traffic issues related to the proposed development, saying, "There would be 9,918 additional external weekday trips. This volume would double traffic on 43rd Street, already a dangerous road."
The Commission approved the requested FLUM and zoning changes, adding that concerns expressed by Arrington would be addressed prior to development approval.
# # #
email rcarson@
alachuatoday.com
Add a comment
ALACHUA ‒ Several groups came together on June 3 to host "Wear Orange" events in communities including Gainesville and Alachua to elevate gun violence prevention efforts in a nationwide campaign. The "Wear Orange" event originated in 2015 to honor Hadiya Pendleton who was shot and killed on her 18th birthday in Chicago.
At 3:30 p.m., Alachua residents gathered at Westside Church of God in Christ to march to Maude Lewis Park, with an escort from the Zion Soldierz RC motorcycle club, to honor four local victims of gun violence, including one who was killed in the park. Organizers say they want lawmakers to hear their message that voters want changes to gun laws to help curb the violence and needless deaths from gun violence.
After the Awareness Walk to the park, the event featured speakers, food, giveaways, live entertainment, and a number of vendors from supportive organizations offering local services and education. Most of the organizations present were focused on mental health, education and job services. Organizations represented were CDS Family and Behavioral Health Services, Mending Pathways Counseling, Meridian Health and Santa Fe College with an emphasis on offering alternatives to violence and crime.
More than 110 Americans are shot and killed every day, as well as the hundreds more who are wounded. In 2020, the most recent year for which complete data is available, 45,222 people died from gun-related injuries in the U.S., according to the CDC. Most of the deaths are from murder and suicide, but in a uniquely American trend, mass shootings (three or more victims) have grown exponentially in the past two decades. Mass shootings often occur in easy targets like schools, churches, concerts and supermarkets. In this year alone, mass shootings have killed 256 people and injured 1,010 just through the end of May.
While the mass shootings dominate the news for the senseless slaughter of multiple innocent victims, they are only part of the toll. Gun murders have climbed sharply in recent years. The 19,384-gun murders that took place in 2020 were the most since at least 1968, exceeding the previous peak of 18,253 recorded by the CDC in 1993. The 2020 total represented a 34 percent increase from the year before, a 49 percent increase over five years and a 75 percent increase over 10 years. The number of gun suicides has also risen in recent years – climbing 10 percent over five years and 25 percent over 10 years, and is near its highest point on record. The 24,292-gun suicides that took place in 2020 were the most in any year except 2018, when there were 24,432.
The problem is complex and has a number of reasons and factors contributing to the rapid rise in the past decade. Some of the rise can be tied to COVID-19 and its effect on stress and mental health as 2020 and 2021 were two of the deadliest years on record for gun violence. Another factor is the number of firearms and the ease of attaining them. There are about 393 million firearms in the United States with a large uptick in gun purchases during the pandemic as Americans bought 18.9 million guns in 2021, the second highest annual total on record.
The current patchwork of state laws makes it easy for individuals to traffic firearms from states with weaker gun laws. Many guns used in criminal activity are imported from states with looser gun laws, background checks, mental health evaluations, waiting periods or age restriction on purchase of semi-automatic weapons.
# # #
email rcarson@
alachuatoday.com
Add a comment
NEWBERRY ‒ The Newberry City Commission has approved on first reading an ordinance relating to the City's Overlay District, which has been a focus of their attention since the beginning of the year.
The Overlay District refers to the main corridors leading into Newberry, which are State Road 26/Newberry Road and U.S. Highway 27/41. The Overlay District will set forth design guidelines to promote attractive properties that are functional, but are also are aesthetically pleasing. Citizens participating in earlier workshops stressed that they want to keep the small-town charm of the community.
The Overlay District is designed to help maintain a balance between retaining the quaintness of the community while also welcoming business and residential development.
Elements of the ordinance deal with tasteful signage, attractive landscaping/screening along roadways, tasteful and effective signage, architectural character, land use and building form, and positioning of parking areas and building designs that minimize the visibility of loading docks and parking areas.
In approving the measure, commissioners were clear they didn't want to prohibit creatively-designed businesses that might normally not be considered attractive, such as car washes, storage facilities and auto repair shops. They also were mindful that placement of certain types of businesses that might be disturbing to neighbors like dog kennels or loud machine shops should be limited in residential areas.
Ultimately, Commissioners approved the ordinance on first reading and asked that suggested changes be incorporated into the ordinance for review prior to second reading.
The Commission also approved on first reading Ordinance 2022-23/Application CPA 22-02 which will, when approved on second reading, change the Future Land Use Map from Agriculture to Planned Development on 5.75 +/- acres (Parcel No. 02544-003-006). This is an application by Christopher Potts, P.E., agent for Norfleet Properties, LLLP, Owners.
This property, which is vacant agricultural land, is located immediately north of the Newberry Town Center Planned Development - south of Southwest 15th Avenue, east of State Road 45.
Members of the Planning and Zoning Board considered this application at their May 2 meeting and voted unanimously to recommend approval to the City Commission.
A quasi-judicial public hearing was held on first reading of Ordinance 2022-24/LDR 22-04, on the same 5.75 +/- acres listed above. This property will be added to the acreage to the Country Way at Newberry Town Square Planned Development, amending the Preliminary Master Plan and the associated Development Order and Developer's Agreement.
Although this ordinance was also approved by the City Commission on first reading, it is contingent upon approval of the change in the Future Land Use Map on second reading at an upcoming meeting.
In quasi-judicial public hearings, Commissioners approved four ordinances on first reading to voluntarily annex six parcels of land into the city.
Joshua P. and Tracie A. Blackford, owners of Parcel No. 01859-001-000 consisting of 1.25 acres +/- and Parcel No. 01806-001-000 consisting of 21.50 +/- acres petitioned to voluntary annex their property located on the west side of Northwest County Road 235 at the terminus of Northwest 46th Avenue, west of the Gatorback Cycle Park.
Richard Marion Fowler III, owner of Parcel No. 01928-005-000, consisting of 20.68 +/- acres, petitioned to voluntary annex his property located on the southwest corner of West Newberry Road/SR 26 and Southwest 226th Street.
Todd and Lori Martin, owners of Parcel No. 01834-008-000, consisting of 20 +/- acres, and Parcel No. 01834-012-000, consisting of 20 +/- acres, petitioned to voluntary annex their properties located on the east side of Northwest 298th Street (county line), approximately 1,200 feet north of Northwest 32nd Avenue.
Clifton A. and Shari D. Brown, owners of Parcel No. 01887-050-000, consisting of 4.35 +/- acres, petitioned to voluntary their property located on the east side of Northwest 32nd Avenue, approximately 2,500 feet east of Northwest 298th Street (county line).
In other business, the Commission authorized City Manager Mike New to submit a Community Development Block Grant (CDBG) application to the state of Florida to apply for a matching neighborhood revitalization grant for paving streets in the downtown area. The City maintains a number of unpaved roads in its downtown district and CDBF funding for this type of project is typically for $700,000 in improvements.
The application process is competitive and funding matches are beneficial. Applications are awarded points in a number of areas. One area to receive points is by establishing a Citizen's Advisory Task Force (CATF), as defined in State Statute. As part of this grant application process, Commissioners approved Resolution 2022-24 to create a CATF. The CATF will review projects and recommend a project for consideration to the City Commission.
The City received applications from a number or residents interested in serving on the CAFT. Board members appointed are Pastor Jess Carter, Pastor Lewis King, Linda Woodcock, Peggy Loy and Catherine Allen. All members will serve three-year terms to end Dec. 31, 2025.
In other business, the Commission authorized the city manager to sign a permitting and project management software proposal a cost of $ 69,833. Over the last several months staff has been evaluating new software programs for the Building, Planning and Code Enforcement departments and selected SmartGov for the city's government permitting and project management. Of the cost, approximately $59,000 is installation, migration of data out of ADG, workflow customization for four departments, system integration and staff training, while $11,000 is for the first-year license agreement. After year one, the annual license renewal fee is approximately $15,000, with a total commitment period of three years. The initial setup cost will be spread approximately evenly between the current and next fiscal years.
Commissioners also authorized the city manager to execute a contract with Cumberland International Truck for $158,670 to purchase a new 2024 International HV Dump Truck. As part of the vote, they also authorized him to approve cost adjustments due to inflation for up to 10 percent from original purchase price.
# # #
Email cwalker@
alachuatoday.com
Add a comment
ALACHUA COUNTY - With high temperatures on the rise this weekend, Alachua County Fire Rescue would like to remind everyone to remain safe from the heat. Follow these tips to stay cool this summer.
Prevent illnesses that arise from the heat by taking breaks from the sun. The sun is at its strongest from 10 a.m. to 4 p.m., so limit your exposure to the sun during these times. Apply sunscreen with an SPF of 30 or higher when in the sun. Wear loose, light-colored clothing when outdoors. Consider wearing a hat with a brim and sunglasses with a high UV rating. The sun can cause burns or more harmful effects such as skin cancer without proper protection.
Be sure to stay hydrated by drinking a minimum of 64 ounces of water a day. Water consumption should be doubled if spending lots of time outdoors. Another way to stay healthy and hydrated is by eating fruits and vegetables. For example, tomatoes have lycopene that can protect your skin from sunburns, and munching on watermelons can help you stay hydrated.
Residents should make sure their pets are safe and comfortable, too. Apply pet-friendly sunscreen for cats and dogs. If walking your dog in the middle of the day, consider purchasing protective footwear for your dog's paws. Additionally, never leave anyone or pets unattended in the car. Check the back seat for passengers each time you step out of your vehicle. Even if you make a quick stop for a few minutes, be sure that no one stays in the car.
Click here to get more information about heat safety for pets.
Follow these tips to stay cool, but also be aware of the warning signs of heat exhaustion and heat strokes in an emergency. Find more tips here on how to stay cool and safe this summer.
# # #
Email editor@
alachuatoday.com
Add a comment
TALLAHASSEE - On May 22, Florida angler, Dale Dew, caught the first pink-tagged bass of the Florida Fish and Wildlife Conservation Commission's (FWC) TrophyCatch 10-Tag Celebration. Dew will receive a $5,000 gift card to Bass Pro Shops and $1,000 to shop at AFTCO. This catch also means he has a chance to win an additional $10,000, which will be awarded at a ceremony this fall.
FWC biologists tagged this specific largemouth bass in February on Lake Griffin. Dew caught the fish near the same spot it was tagged, using a plastic worm. He successfully submitted his catch according to TrophyCatch rules.
Dew is originally from Antiqua and he and his family now live in central Florida. While he was not originally going fishing for the pink tag, he saw a sign about the promotion that day.
"It was the first time we heard about it, and we were like, 'Whoa what's this? We aren't going to catch it. We're two guys who can't fish!'" said Dale Dew, the first lucky angler to catch a pink-tagged largemouth bass. "We don't have all the nice equipment or a nice bass boat but we got lucky and caught it! So, it could be any ordinary person who catches it. You never know, it's crazy."
Nine more pink-tagged bass are swimming in other waterbodies across the state: Newnans Lake; Lake George; Lake Talquin; Lake Walk-in-Water; Tenoroc Fish Management Area; Lake Trafford; Lake Istokpoga; Lake Rousseau; and Johns Lake. Anglers have until the end of September to fish for these special, prized fish.
To celebrate Season 10 of the TrophyCatch program, biologists with the FWC tagged and released 10 largemouth bass with bright pink tags in 10 different locations across the state. Anglers should check the TrophyCatch website for rules and updates.
The TrophyCatch program rewards anglers who provide documentation of their catch and release of largemouth bass weighing 8 pounds or heavier in Florida. To be eligible for prizes, anglers are required to submit photos or videos of their catch to TrophyCatch.com, showing the entire fish and its weight on a scale, before releasing it back into the water. Participants are also automatically entered in a free boat drawing just for registering. FWC biologists use TrophyCatch data for bass research to make informed decisions about the management of Florida bass fisheries and to promote the catch and release of trophy bass. The associated TrophyCare program promotes best handling practices for trophy bass to ensure that each TrophyCatch bass is released alive.
For the latest news about the TrophyCatch 10-TAG Celebration subscribe to the program's topic email (select "TrophyCatch" under "Freshwater Fishing"). For more information about the TrophyCatch program or the 10-TAG Celebration, email KP Clements at Kp.Clements@MyFWC.com
# # #
Email editor@
alachuatoday.com
Add a comment
TALLAHASSEE, - Today, the Florida Department of Economic Opportunity (DEO) is encouraging businesses throughout the state to prepare for the 2022 Atlantic Hurricane Season, which begins June 1. DEO urges businesses to prepare for the upcoming hurricane season by visiting FloridaDisaster.biz, which provides business owners with resources to prepare for potential disasters, critical updates during a disaster, and post-disaster resources to help Florida's businesses recover and Floridians return to work.
During the Disaster Preparedness Sales Tax Holiday, which runs from Saturday, May 28 to Friday, June 10, business owners can also purchase some equipment to prepare their businesses for a disaster tax-free, including batteries, tarps and generators. A full list of eligible tax-free items is available here.
"Thanks to Governor DeSantis' strong leadership, Florida businesses have access to the resources they need to prepare for disasters and make a quick recovery following a disaster," said DEO Secretary Dane Eagle. "FloridaDisaster.biz enables businesses to make the best decisions for their employees and business operations during disaster events, and DEO encourages all businesses to utilize this valuable tool."
Taking the steps to build a business disaster continuity plan, as well as encouraging employees to create a family emergency plan, can reduce the financial and physical impact that a disaster can have on businesses.
For information about how to create a plan, what to include in a disaster kit, where to find storm updates, and more information, please visit the resources below:
FloridaDisaster.org

is maintained by the Division of Emergency Management, with resources and information about what businesses should do during and after a disaster.

FloridaDisaster.biz is a partnership between DEO and the Florida Division of Emergency Management that provides a hub for businesses before, during, and after emergencies.
# # #
email editor@
alachuatoday.com
Add a comment
GAINESVILLE – The Cade Museum for Creativity and Invention invites applications for its 13th Annual Cade Prize for Innovation. Inventors and entrepreneurs in Florida, Georgia and Alabama may apply June 1 – August 1, 2022.
"The Cade Prize for Innovation supports an ecosystem of invention throughout the Southeast," said Richard Miles, Cade Prize Committee Chair. "It rewards early-stage ideas with the promise to change the world and fuel billion-dollar economies."
This year's Cade Prize is one of the largest cash prize competitions for innovation in Florida, awarding $64,000: $34,000 for first place, $13,000 for second place, $8,000 for third place, $5,000 for fourth place, $3,000 for fifth place and $1,000 for the People's Choice. Each winner also receives $2,000 of in-kind legal services.
Designed to help early-stage inventors move beyond invention and into the marketplace, the Cade Prize provides capital to help secure patents, licensing, manufacturing, distribution and marketing.
The Cade Prize awards candidates whose work addresses critical issues impacting the Southeast: Agriculture/Environment, Health Care/Biomedicine, IT/Technology, Energy and a Wild Card category. Applicants do not need to have a working prototype.
Since 2010, hundreds of inventors with groundbreaking inventions have applied for the coveted prize. Some have achieved great success. "Winning the Cade Prize helped take us from an invention to a sustained business," said 2010 Cade Prize winner, Ethan Fieldman, co-founder of Tutor Matching Service.
Fieldman and his team developed Tutor Matching Service, a website and Facebook application matching college students with educators from around the world. "Winning the Cade Prize validated our proof of concept, led to industry-wide support and an explosion of sales," he said. After many universities partnered with the company, it attracted a multi-million dollar investment from several venture capitalists to expand its offering to an app. In 2021, Fieldman sold the business to the Carlyle Group and enjoys staying connected with the Cade Museum team.
To be eligible, individuals or companies may have no more than $500,00 in outside investment such as funding from investors in exchange for stock or convertible notes. R1 research universities in Alabama, Georgia and Florida are invited to nominate one entry for automatic inclusion to the first round of judging. Applications may be submitted virtually at cadeprize.awardsplatform.com with a $55 application fee.
The first round of judging, to determine the 21 Fibonacci Finalists - named after the 11th century Italian mathematician who created the building blocks of Western mathematics – is August 15, 2022. The Fibonacci Finalists are invited to the Cade Museum in Gainesville, Florida for a public Q & A about their inventions on September 8, 2022. The Cade Prize Awards Ceremony takes place at the Cade Museum for Creativity and Invention on September 29, 2022.
This year's Cade Prize is sponsored by Scott R. MacKenzie, Florida Trend, Modern Luxury, James Moore Certified Public Accountants and Consultants, Community Foundation of North Central Florida, and Saliwanchik, Lloyd & Eisenschenk law firm. To learn more about the Cade Prize, visit cademuseum.org/cadeprize.
# # #
Email editor@
alachuatoday.com
Add a comment
ALACHUA COUNTY – The Alachua County Tax Collector's office has been awarded the 2022 Governor's Sterling Award for performance excellence in management and operations.
The Sterling award is presented annually to organizations and businesses that meet or exceed the Sterling/Baldrige National Criteria for Performance Excellence – a framework for achieving and sustaining organizational performance excellence and efficiency. The Tax Collector's office is the only organization in the state of Florida receiving the prestigious award this year.
The award follows a rigorous assessment process based on criteria from seven categories:  leadership; strategic planning; customer focus; measurement analysis, and knowledge management; workforce focus; operations; and results.
The Sterling Council's panel of judges consists of six judges that are nationally and internationally recognized experts on organizational performance excellence in the Sterling/Baldridge Management System. Throughout the last four years, the Alachua County Tax Collector's office boasts high performance ratings exceeding their comparative peer groups.
"We are an organization focused on continual improvement with the goal of mastering all aspects of organizational efficiency. This award shows the citizens of Alachua County our office is committed to excellence and is achieving great success," said Alachua County Tax Collector John Power. "I respect and admire every member of our team and thank them for their dedication and hard work. Receiving this award from the Sterling Council is an honor for our team and the entire community."
The Alachua County Tax Collector's office acts as an agent for multiple local and state agencies, providing a wide range of services to the public. Total collections are approximately $390 million annually in taxes and fees, which are distributed among 25 taxing authorities. The Tax Collector also provides services for Motor Vehicle titles and registrations, Driver Licenses including road tests, Concealed Weapons licenses, and Birth Certificates.
# # #
Email editor@
alachuatoday.com
Add a comment
TALLAHASSEE – With the 2022 Hurricane Season quickly approaching, Chief Financial Officer (CFO) Jimmy Patronis is urging Floridians to use the
2022 Disaster Preparedness Sales Tax Holiday
to save money on hurricane supplies. Beginning this Saturday, consumers will be able to purchase much needed hurricane-preparation supplies tax-free. This 14-day tax holiday allows Floridians to prepare for hurricane season while saving money on
disaster preparedness items
such as flashlights under $40, batteries less than $50, tarps under $100, generators less than $1,000, and more.
CFO Jimmy Patronis said, "The 2022 Disaster Preparedness Sales Tax Holiday starts this weekend and now is the time to prepare for what is predicted to be a
busy hurricane season
. I am encouraging Floridians to take advantage of the special savings between May 28th – June 10th on emergency supplies, such as batteries, flashlights, generators, items for your pets, and so much more. There is nothing more important than having a disaster plan in place to protect you, your family, and your home. As we've seen before, hurricanes can intensify and develop fast so don't wait until it's too late. Prepare now to keep your family safe during storms while saving money in the process."
More information and a full list of tax-free disaster preparedness items can be found
here
.
CFO Patronis' disaster preparedness website,
Prepare Florida
, contains a host of resources to protect your home and help you insure, secure, and recover in the event of a storm. Visit
PrepareFL.com
for more information.
# # #
Email editor@
alachuatoday.com
Add a comment
Tallahassee, Fla. – On May 19, 2022, the Florida Department of Agriculture and Consumer Services (FDACS) Office of Agricultural Law Enforcement (OALE) arrested Terrance Jamahl Allen of Wyoming, Michigan after approximately 1,900 pounds of cannabis was found in his vehicle following his failure to enter and submit for inspection at an Agricultural Interdiction Station off Interstate 10 in Suwannee County.
OALE officers stopped Terrance Jamahl Allen of Wyoming, Michigan, for failing to enter Agricultural Interdiction Station 6A and submit for inspection. Allen, driving a rented six-wheel U-Haul truck, was found to be transporting a large amount of cannabis (64 boxes for a total weight of 1907.8 lbs). Allen was booked into the Suwannee County Jail on the following charges with bond set at $1,037,000:
One count FS 893.135.1a Trafficking cannabis over 25 lbs.; Felony
One count FS 322.212 Possession of Fictitious Identification; Felony
One count FS 322.212.1a Possess or Display Fictitious Identification; Felony
One count FS 570.15 Failure to Stop for Agricultural Inspection; Misdemeanor
One count FS 843.02 Resisting Arrest Without Violence; Misdemeanor
# # #
Email editor@
alachuatoday.com
Add a comment
May is Mental Health Awareness Month. As a volunteer and advocate with the American Foundation for Suicide Prevention, this month I am asking everyone to join us and demand #MoreForMentalHealth.
I am doing more by calling on my legislators at the federal and state levels to support legislation that will fund the implementation of 988 and the suicide and mental health crisis system across our nation, particularly for those in underserved communities.
Currently, the National Suicide Prevention Lifeline is available at 1-800-273-8255 and de-escalates the crises of tens of thousands of callers each day. On July 16, those in distress and those that support them will be able to reach the Lifeline through a simple 3-digit number: 988.
By making the Lifeline more accessible through this shorter number, calls, texts, and chats to the Lifeline's network of crisis call centers are expected to increase. It is vital that the federal government work with states to ensure callers in distress will have: 1) someone to call, 2) someone to come help, and 3) somewhere safe to go.
We must act NOW to secure funding to equip call centers and community crisis response services throughout the country with the staff and resources to respond to everyone in crisis.
Join me this month in urging our federal and state public officials to do #MoreForMentalHealth. You can start by visiting moreformentalhealth.org.
Together, we can help #StopSuicide.
Peggy Portwine
Alachua, Florida
Add a comment
"I say to you today, my friends, though, even though we face the difficulties of today and tomorrow, I still have a dream. It is a dream deeply rooted in the American dream. I have a dream that one day this nation will rise up, live out the true meaning of its creed: 'We hold these truths to be self-evident, that all men are created equal.'" These words are as moving today as when first spoken by Dr. Martin Luther King, Jr., the passionate and influential civil rights leader who stood as a "pillar of hope and a model of grace" in his fight towards equality for all.
On January 17, we will reflect on the life and legacy of Dr. King, who, with his brave supporters, stood in strong opposition to racial discrimination, as well as the wrongful and unequal treatment of people who differed in national origin and religious beliefs.
The State of Florida continues to carry Dr. King's legacy forward, committed to ending discrimination and ensuring all within our state have fair and equal access to employment and housing - because every person deserves to live the American Dream. The Florida Commission on Human Relations (FCHR) was established in 1969 to enforce the Florida Civil Rights Act and address discrimination through education, outreach, and partnership. Annually, the FCHR recognizes and honors Floridians who advance civil rights throughout the state in the Florida Civil Rights Hall of Fame.
As we take this time to honor Dr. King, let us consider how we can improve our own communities. Everyone should have the opportunity to live the American Dream. Dr. King paved the way for our society to embrace equality, and it is our job as Americans and Floridians to ensure the civil rights of all people.
Angela Primiano, Vice-Chair
Florida Commission on Human Relations
# # #
Email editor@
alachuatoday.com
Add a comment
Floridians,
This week, I announced the new Mental Health Care Service webpage on the Department of Financial Services (DFS) website, which aims to provide resources and assistance to mental health services for consumers. This past legislative session, HB 701 was signed by Governor DeSantis and establishes new communication duties for health insurers and HMOs and creates reporting requirements for DFS.
I'm proud to provide Floridians with resources they need to seek vital treatment so they can live a healthier life. As we've seen throughout the pandemic, mental health challenges are on the rise nationwide, especially within our first responder and front-line healthcare communities. Thank you to Governor Ron DeSantis, First Lady Casey DeSantis and the Florida Legislature for stressing the importance of mental health resources in our communities.
On Tuesday, I recognized, October 12th, as National Savings Day and urged Floridians to make saving a priority to secure their financial well-being. Saving is the cornerstone of a strong financial foundation. Setting money aside each month allows families to handle unexpected costs or prepare for future expenses, like college tuition. As your CFO, I remain focused on ensuring all Floridians have the tools they need to make their hard-earned money work for them. For information about financial literacy programs available through the Department, please visit Your Money Matters, which is a one-stop shop for tips and resources to help Floridians manage their finances wisely.
Lastly, in recognition of National Cybersecurity Awareness Month, I encouraged Floridians to 'Be Cyber Smart' and raised awareness in an effort to stay safe and secure online. Recently, officials are warning consumers of a new scam where fraudsters are creating fake Google Voice accounts to scam people without being detected. Scammers are always searching for new ways to trick their next victim and using fake Google Voice accounts is their latest ploy. I encourage all individuals and businesses to take action today to 'Be Cyber Smart' and learn how to protect your identity online to ensure you don't fall victim. Learn about the latest scams and report signs of fraud immediately at FraudFreeFlorida.com
Jimmy Patrons
State of Florida CFO
Add a comment
With Memorial Day behind us and Independence Day on the horizon, I'm happy to report that our state parks have never been more popular.
Our beaches – two of which were recently named among the 10 best in America by beach guru Dr. Beach – and our springs have attracted a record number of visitors, and we expect that trend to continue in the weeks and months ahead.
Not only that, but our campsites are filling up too as more people discover the joys of camping and RVing.
As it turns out, now is a great time to plan an overnight stay. June is National Camping Month, and the Florida Park Service has just launched a new reservation system that provides our visitors with quicker, easier access to their favorite parks.
The new system shows clearly which parks and sites are available for camping and provides online users with a streamlined process for making reservations. Additionally, campers can now reserve same-day accommodations, which is something that we've been wanting to implement for a long time.
The changes will also be apparent at each park's ranger station, as we've updated our point-of-sale system to be more modernized and, most importantly, faster. That means less time at the park gates and more time inside the park.
You might also notice welcome additions such as the ability to be notified when a site becomes available. And, in the future, we'll be looking to add expanded reservation capabilities for Florida residents.
When thinking about your favorite parks, you might remember an unforgettable paddling adventure or boat tour. But take a moment to consider the park operations needed to offer our visitors the best experiences possible.
Food sales, camp stores, kayak rentals, ferries and trams are services that we could not provide if not for a specially selected group of businesses – many of them owned locally. These companies and their employees are a part of our park community, and they're just as committed as regular park staff to making your visit safe and enjoyable.
The business that helps us with reservations is just one of our partners that help make 800,000 acres, 30 springs and 100 miles of beaches special places to visit.
Eric Draper
Director, Florida State Parks
Add a comment
World Elder Abuse Awareness Day is on June 15. On this day, and throughout the month, communities, seniors, caregivers, governments, organizations, and the private sector unite to prevent the mistreatment of and violence against older people.
Social Security imposter scams are widespread across the United States. Scammers use sophisticated tactics to deceive you into providing sensitive information or money. They target everyone – even the elderly – and their tactics continue to evolve.
Most recently, Social Security's Office of the Inspector General (OIG) has received reports of phone scammers creating fake versions of the identification badges most Federal employees use to gain access to Federal buildings. The scammers may text or email photos of the fake badges to convince potential victims of their legitimacy. These badges use government symbols, words, and even names and photos of real people, which are available on government websites or through internet searches.
If you receive a suspicious letter, text, email, or call, hang up or do not respond. You should know how to identify when it's really Social Security. We will NEVER:
Text or email images of an employee's official government identification.
Suspend your Social Security number.
Threaten you with arrest or other legal action unless you immediately pay a fine or fee.
Require payment by retail gift card, wire transfer, internet currency, or cash by mail.
Promise a benefit increase or other assistance in exchange for payment.
Send official letters or reports containing your personal information via email.
We only send text messages if you have opted in to receive texts from us and only in limited situations, including the following:
When you have subscribed to receive updates and notifications by text.
As part of our enhanced security when accessing your personal my Social Security account.
If you owe money to us, we will mail you a letter with payment options and appeal rights.
We encourage you to report suspected Social Security imposter scams — and other Social Security fraud — to the OIG website at oig.ssa.gov. You may read our previous Social Security fraud advisories at oig.ssa.gov/newsroom/news-release. Please share this information with your friends and family to help spread awareness about Social Security imposter scams.
# # #
Email editor@
alachuatoday.com
Add a comment
The first drug developed to treat alcohol use disorder (AUD), the modern term for alcoholism, was disulfiram (Antabuse). Today disulfiram is still used, but as a second line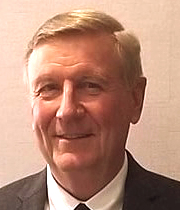 drug behind acamprosate (Campral) and naltrexone (Revia, Vivitrol). Disulfiram works by blocking the enzymatic breakdown of alcohol and allowing a metabolite to build up in the blood, producing very unpleasant effects. People taking disulfiram will be deterred from ingesting alcohol because they know they will become very ill. The drug is used as an aid to help alcoholics overcome their cravings and addiction.
Disulfiram (a compound that contains sulfur) was first synthesized in 1881 as an industrial chemical, and in the early 1900s was introduced in the manufacturing of rubber. Adding sulfur in rubber manufacturing produces varying degrees of hardness in the final rubber compound.
During the late 1930s sulfur compounds, including disulfiram, were being investigated because of the antimicrobial effects of drugs containing sulfur, and the search was intense. Two scientists at the Danish firm of Medicinalco, Erik Jacobson and Jens Hald, began investigating disulfiram for treatment of intestinal parasites. This company had a group of employees called the "Death Battalion" who would experiment on themselves.
During this phase of testing the drug on themselves, they discovered they became ill after ingesting alcohol. This discovery was made in 1945, but a few years later disulfiram was considered to be used in the treatment of alcoholism as an aversive-reaction drug therapy. Jacobson and Hald's work was finally published in 1948 and disulfiram was approved by the FDA in 1951.
The discovery of disulfiram led to a renewed interest in the metabolism of alcohol in the body. It was known alcohol was metabolized in the liver and broken down to acetaldehyde then to acetic acid and carbon dioxide by unknown enzymes. In 1950 it was discovered that disulfiram blocked the action of the enzyme that converts acetaldehyde, thus causing an accumulation of acetaldehyde in the bloodstream, which is the cause of the unpleasant effects.
Effects that occur when disulfiram is taken with alcohol include flushing, sweating, nausea and vomiting, chest pain, shortness of breath, and lightheadedness. One should not take disulfiram within 12 hours of alcohol ingestion or 14 days from the last dose of the drug. In addition, products that contain alcohol such as aftershave, cologne, perfume, antiperspirant, and mouthwash can produce unpleasant reactions for people taking Antabuse. Other products to avoid are paint thinners, solvents, and stains, along with dyes, resins and waxes, because even small amounts of alcohol absorbed through the skin can produce the effects.
Other drugs can produce adverse reactions, commonly called the "antabuse-like reaction." The most notable of these drugs are metronidazole (Flagyl, an antibiotic), griseofulvin (an antifungal), and some cephalosporin antibiotics. If a drug is known to have this side effect, it should be pointed out to the patient by the prescriber and the pharmacist. Always read the drug information given to you when starting a new medication that tells you about side effects that may occur and how to avoid them.
Substance abuse of any kind is not good, but alcohol abuse has been especially devastating to society, families, and individuals because of the convenient availability, relative inexpensiveness, and its association with festivities. In addition, the abuse of alcohol leads to lack of inhibitions and unpredictable behaviors, which are many times violent and destructive. When people take disulfiram, they are acknowledging their problem, and they know that very unpleasant reactions will occur if alcohol is consumed, thus it helps to deter the first drink.
The history of disulfiram is still being written. Currently, it is being studied to treat certain cancers, parasitic infections, HIV, and Covid-19.
Stay informed and stay healthy.
* * *
William Garst is a consultant pharmacist who resides in Alachua, Florida. He received his B.S. in Pharmacy from Auburn University in 1975. He earned a master's degree in Public Health in 1988 from the University of South Florida and a Master's in Pharmacy from UF in 2001. In 2007, he received his Doctor of Pharmacy from the University of Colorado. Dr. Garst is a member of many national, state, and local professional associations. He serves on the Alachua County Health Care Advisory Board and stays active as a relief pharmacist. In 2016, he retired from the VA. Dr. Garst enjoys golf, reading (especially history), and family. He writes a blog called The Pharmacy Newsletter (https://thepharmacynewsletter.com/). William Garst can be contacted at communitypharmac
ynewsletter@gmail.com.
# # #
Email editor@
alachuatoday.com
Add a comment