HIGH SPRINGS ‒ On a cool and sunny Oct. 31, over 150 cars assembled near the new Market Pavilion on Main Street and Railroad Road in downtown High Springs. For the past 27 years, the High Springs Rotary Club has been hosting an annual car show in downtown to raise funds for humanitarian projects. This year, the club debated whether to hold the contest at all due to the COVID-19 pandemic. Options considered included a virtual car show, but that garnered little interest from potential participating car clubs. In the past, the show had featured 100-120 cars from all over Florida and participation by almost two dozen car clubs.
The Rotary Club of High Springs opted to carry on the tradition to raise funds for their projects. "We weren't sure how well it would work, how much participation we would have or how big an audience we would get," said Gary Imler, treasurer of the club. "It's not a cheap endeavor to put on and takes a lot of manpower to do it right, but we decided we had to try so we could raise money for our drive to give a free dictionary to every 3rd grade student in Alachua."
The first Rotary Club was founded in Chicago on Feb. 23, 1905 by Paul P Harris. The club was founded with the stated purpose of bring together business and professional leaders in order to provide humanitarian service and to advance goodwill and peace around the world. Today there are over 35,000 member clubs worldwide, with a membership of 1.2 million individuals. The international organization uses its fundraising to promote literacy and education in developing countries, provide clean water, sanitation and hygiene projects, improve health conditions, grow local economies, fight disease and promote peace and conflict resolution.
The High Springs Rotary Club has existed since the 1920s and is one of five Rotary clubs in Alachua County. The High Springs club has been involved with funding the local Boy Scouts since 1926, and they also work with several charities and outreach programs, including St. Madeline's Church Outreach Program to provide food and shelter to those in need.
The main fundraiser event for the High Springs chapter is the annual car show. "We felt it was important to put it on, not only to raise project funds but also to give people a chance to get out for some outside activity and fun," said Imler. "We felt it was both a fundraiser and a fun raiser for the public. We couldn't have asked for better weather and participation. Despite our concerns, it turned out to be one of the biggest car shows we have had."
Entrants in the car show pay a registration fee to enter their car and additional money is raised with a 50/50 raffle, food sales and drawings for prizes. "Every penny of profit goes toward the dictionary for 3rd graders project," Imler said. "It's a huge undertaking and our club only has four active members so we couldn't have pulled it off without sponsors and volunteers, as well as the help of the other Alachua County clubs."
The show featured a wide variety of vintage, classic and sport vehicles ranging from early Model T's to souped up Mustangs and Camaros as well as a category for motorcycles. Prizes were awarded for 1st, 2nd, and 3rd place and several special awards. The top three winners were Doug Mill's 1974 stock mustang; Mike Powell's modified 1967 Mustang and Brett Harder's 1979 Honda XLM 100 motorcycle.
"We had a good steady crowd all day and the car participants were very happy with the way it turned out," Imler said. "People were just happy to be able to get outside on a sunny day and enjoy the car show. We took a chance and it all worked out."
# # #
Email rcarson@
alachuatoday.com
Add a comment
ALACHUA COUNTY ‒ The world is seeing a resurgence of the COVID-19 pandemic. At the end of the summer much of Asia and Europe had brought infection rates down dramatically, only to see a resurgence in the past two months. Worldwide there are now 50,801,471 cases as of Nov. 9. In the United States, despite short sprints of reduced cases and death rates, the rise of cases has been steadily climbing.
Florida has also seen a rise in cases, although it varies more than the national average. Currently there have been 847,821cases with 50,591 hospitalizations and 17,391 deaths. The good news is deaths are at an all-time low. However, since Oct. 31, on three days there was a spike of over 6,000 new cases per day.
Of the 847,821 statewide cases, Alachua County has seen 11,162 cases, 536 hospitalization and 82 deaths. There were seven days in the past month with more than 100 new cases, usually as a single day spike. While young people between 15 and 35 now account for much of the infection rate statewide, it is even more pronounced in the counties with large universities such as Gainesville and Tallahassee where the 15-34 age group accounts for well over half the cases.
Schools had been a major concern since reopening and the possibility of creating a super spreader environment. Some teachers were concerned for the health of the children and themselves and opposed reopening. There were also the additional costs incurred by schools to put in safety measures and social distancing standards as well as providing computers to children who did not choose to attend in person.
The results have been mixed and hard to track. Current information on the number of active cases in the state's school systems is not listed on the state's Department of Health (DOH) or the Department of Education web pages. Most of the county school districts do keep track for families online, but that only provides tallies of the 4,517 individual public schools or the 2,689 private schools, with little coordination between them and the Florida Department of Education. As of Oct. 31, there were a reported 12,660 cases in schools statewide.
In Alachua County there have been 241 cases reported of 150 students and 91 staff in the school system. With its large population and the social interactions of the age group, the University of Florida is a different story with 4,654 cases, making up over 30 percent of all cases in the county. Within the public schools in the School Board of Alachua County (SBAC), strict protocols and procedures are practiced daily. Both the Alachua County Public Schools and the Alachua County Health Department have worked closely to limit the spread of the virus in local public schools.
To promote their efforts, both the district and the Health Department have collaborated on a daily basis with the Scientific Medical Advisory Committee (SMAC), a team of medical professionals from the University of Florida with expertise in pediatrics, infectious diseases, and environmental and global health.
The protocols the district follows in addressing an active COVID-19 case in a school, including quarantine guidelines, testing timelines, and return to school protocols, were all developed in collaboration with the SMAC and are updated based on SMAC recommendations. The SMAC also developed the criteria for determining when a classroom/school should be closed due to COVID.
Currently both the SMAC and the Health Department confirm that there are primarily individual cases in elementary and middle schools, with increased numbers in the high schools related to sports teams. To date, there has been minimal to no in-classroom transmission in the schools. A majority of cases in the district have been traced to team sports and social events outside of school.
In keeping with recommendations from the medical experts, entire sports teams have been quarantined when there is a positive case. The Santa Fe High School football team went through a mandatory quarantine after a player tested positive. Under the protocols, an entire class would be quarantined if there were three or more positive cases within a 14-day period in that class. To date, only one classroom at Gainesville High School (GHS) has been quarantined based on this.
The number of cases at GHS and all other schools in Alachua County Public Schools do not currently meet the SMAC criteria for closing an entire school. Such a step would be taken if 10 percent of all classes in a middle or high school or three or more classes in an elementary school were closed due to quarantines and after consultation with the SMAC. Only five schools have had 10 or more cases since Aug. 17—four in high schools and one middle school.
The school board maintains a dashboard site listing all current and past tallies, which is updated daily for parents to review. The website also lists information for parents on rules and protocols. The dashboard is available at https://fl02219191.schoolwires.net/Page/30112
# # #
Email rcarson@
alachuatoday.com
Add a comment
HIGH SPRINGS ‒ Ashley Stathatos has been named the new city manager of the City of High Springs. City Commissioners held a Special Commission Meeting on Nov. 5 to finalize a contract with Stathatos, the top-ranked candidate for the city manager's position. Stathatos of Anna, Texas was the top choice out of the 27 candidates who applied for the position.
Following the Commission's decision, the city attorney conducted a customary background check and began negotiations with Stathatos on an employment contract. The contract, which is for a one-year-period beginning Nov. 30, 2020 and ending Nov. 29, 2021, automatically renews for successive one-year terms unless notice that the agreement shall terminate is given at least 90 days prior to the end of the contract term.
the city manager serves at the pleasure of the Commission. If she is terminated without cause at any time by a majority of the full commission, the City shall provide severance pay for a period of 20 weeks from the date of the City's notification to terminate. If she is terminated with cause, she may appeal. If she is terminated for misconduct, severance pay is prohibited.
The agreement is similar to that negotiated for City Managers Ed Booth and Joel DeCoursey, Jr., but with a few changes. Stathatos is close to receiving certification in planning, something for which the City can benefit. The City agreed to pay for training materials, testing costs, travel and subsistence expenses in pursuit of the Certified Public Manager (CPM) and American Institute of Certified Planners (AICP) designations.
Stathatos indicated her intention to become active in community organizations and asked that the City provide costs for dues or membership. This is another issue Commissioners agreed to.
In addition, the City originally offered to pay up to $4,000 toward relocation expenses. Stathatos has asked for more because she will likely have to buy her way out of a lease agreement in Texas and has no idea what costs will be to find a new location in or around High Springs. The City has agreed to a not-to-exceed $10,000 limit, providing Stathatos produces receipts showing her reasonable moving expenses.
Finding it helpful to use a touch-screen computer for her planning work, Stathatos has asked the City to provide that type of computer. Commissioners agreed to that as well.
In addition to her salary of $100,000 per year, Stathatos will receive a $3,900 per year vehicle allowance, retirement benefits through the Florida Retirement System and health, vision, life and limited insurance.
The city manager is required to reside within the city limits of High Springs. Due to lack of rental property in the city, Stathatos will likely not be able to rent immediately. Instead, she has agreed to either rent or buy in the city by July 2021.
Stathatos comes to the City of High Springs with more than 20 years of local government experience, including experience as a city manager. She has a Master of Public Administration degree from the University of North Texas and a Bachelor of Arts degree from Virginia Tech.
Current City Manager Joel DeCoursey, Jr. has accepted a position with the Alachua County Sheriff's Office.
# # #
Email cwalker@
alachuatoday.com
Add a comment
ALACHUA ‒ The Alachua City Commission has approved the final plat for the proposed Briarwood Phase1 subdivision to be located in the 17000 block of CR 235A, west of CR 235A and Santa Fe High School, south of the Meadowglen subdivision, and north of the Santa Fe Hills subdivision.
Property owner Troon Creek, LLC, requested final plat approval for 84 lots on the 28.99 acres, with associated right-of-way and common areas. Individual lots will range in size from 7,500 square feet to 10,780 square feet, with the majority of lots between 7,500 square feet and 8,000 square feet.
Some neighboring residents are unhappy with the development that will bring increased traffic in an already congested area. Much of the issue with the surrounding neighborhoods is the location, which is between two other communities with a single access point of CR 235A. The two-lane road already experiences congestion from existing neighborhoods and Santa Fe High School. Traffic often gets backed up at the light to U.S. Highway 441, especially during school days. The addition of up to 84 families, possibly with multiple cars, has raised concerns from the residents and the school.
The subdivision plat proposes a series of common areas throughout the project area and along the northern and eastern boundaries. A 50-foot wide common area will be located between any lots and the northern property line, including an approximately 15-foot wide area outside of the stormwater drainage system.
Development within the proposed subdivision will connect to potable water and wastewater facilities. Stormwater for the proposed development would be conveyed to and treated by a connected, distributed linear network of retention basins to be located throughout the property. The developer is also providing a Accept the Common Law Performance Bond from Troon Creek, LLC., in the amount of $4,131,891 as the surety instrument for infrastructure improvements such as stormwater site, electrical and waters systems, streets and sidewalks. Approval of the final plat by the City Commission gives the go ahead for development to begin.
# # #
Email rcarson@
alachuatoday.com
Add a comment
HIGH SPRINGS ‒ On Nov. 8, the High Springs Police Department (HSPD) was called to the scene of a residential robbery and assault of a 59-year-old man. The time of the incident was 7:13 p.m.
HSPD's investigation revealed that an unknown subject entered the victim's residence at 23200 N.W. 178th Avenue, High Springs, through an unsecured door. The intruder struck the victim multiple times in the head with an unknown object and left after taking the victim's wallet.
The victim was transported to a local hospital and is in stable condition.
Anyone with information about this crime is encouraged to contact HSPD Detective Tracy Taylor at ttaylor@highsprings.us or at 352-955-1818. Anyone can call Crime Stoppers at 352-372-STOP and report a crime and remain anonymous.
# # #
Email cwalker@
alachuatoday.com
Add a comment
HIGH SPRINGS ‒ On Tuesday, Oct. 27 the ribbon was cut announcing the grand opening of the High Springs Farmers Market Pavilion located at 23517 N.W. 185th Road, High Springs. It has been an eight-year process to reach completion. It all started in 2012 when the City applied for a USDA Rural Business Enterprise Grant to build a permanent covered structure to house the farmers market. The proposed 100 ft x 30 ft building would provide cover and electrical power for the market to be open regardless of weather and offer a space for outdoor events including night activities.
In 2014, the USDA awarded the City a grant for $199,441 to help fund the project with the City providing an additional $45,800. Delays due to a number of factors included unanticipated USDA requirements, CSX railroad issues, environmental concerns and construction design revisions kept the dream from being a reality until last year. By then, the cost had gone up and the City's portion of the project had risen to $109,132 including $46,575 from Alachua County's Wild Spaces Funding. During all this time, the market continued as a outdoor event with the vendors under tents at the mercy of the weather. For Market Director Carol Rowan it has been a struggle to keep enough variety of vendors at the weekly market, especially when competing against several larger, well established markets in Gainesville.
City and state dignitaries attended the ribbon cutting to celebrate the new building. Attending the opening were various city officials and candidates for the commission, as well as incoming Alachua County Sheriff Clovis Watson, Jr. and State Representative Chuck Clemons. Rowan, High Springs Mayor Brian Williams and Assistant Agriculture Secretary Debra Tannenbaum each spoke as over 20 vendors waited for the ribbon to be cut and the audience to enter.
After the ribbon was cut, the audience went from booth to both buying a variety of fresh produce, meat, shrimp, homemade bake goods, local honey and vegetarian meals. Interspersed with the farm vendors were crafters and artists selling their art.
For customers that don't have cash, the market will also offer credit alternatives. The FAB/Manager Booth can run debit or credit cards and the customer will receive blue tokens to spend at the market the same as cash. There are no processing fee and the tokens do not expire, so customers can use them on return visits. The market also participates in the Supplemental Nutrition Assistance Program (SNAP). SNAP/EBT recipients can run their card and receive yellow tokens, which can be used only at this market for a large variety of SNAP eligible items, which includes most of the food items.
The Farmer's Market also participates in the Fresh Access Bucks/Feeding Florida program (FAB). It allows the market to double SNAP/EBT participates transactions, up to an extra $40 free each market day. Since 2017 the market has distributed over $20,000 in free incentive tokens to feed families in the community. In the last six months, over $5,000 in incentive/free tokens have been distributed from the farmers market. The green tokens can only be used on fresh produce, herbs, or any fruit or vegetable producing plant.
Anyone who is interested in being a vendor can apply at the FAB/Manager Booth for information on how to become a vendor. Produce vendors need a grower's permit and plant vendors need a nursery license. Crafts are permitted, as long as they are homemade by the vendor. If interested in becoming a vendor contact High Springs Farmers Market Manager Carol Rowan at 352-275-6346 or crowan@highsprings.us. The High Springs Farmers Market will be open Fridays, 3 -7 p.m.
# # #
Email rcarson@
alachuatoday.com
Add a comment
TALLAHASSEE — Today, Governor Ron DeSantis announced $50 million for more than 20 statewide springs restoration projects to aid the recovery and provide additional protection for Florida's springs. These projects work in concert with increased monitoring, enforcement, and other measures to ensure compliance with best management practices implemented under the Governor's leadership to improve water quality across the state.
"Florida's springs are integral to both our economy and environment," said Governor DeSantis. "Our state is home to more large springs than any other state in the nation and they serve as a fun source of recreation for our residents and visitors to enjoy. The projects announced today continue our mission to restore and protect our water quality throughout Florida."
"Thanks to Governor DeSantis' leadership, DEP is engaged in a broad suite of water quality improvement efforts across the state," said DEP Secretary Noah Valenstein. "Of particular importance to the state are those projects tied to springs restoration. This diverse selection of projects will be complemented and enhanced by Department initiatives to increase facility inspections, water quality monitoring, and enforcement."
"Florida's springs are among our most precious water resources," said Chief Science Officer Dr. Tom Frazer. "They reflect the quality of our drinking water and nourish some of the most iconic surface waters in the state. The projects announced by Governor DeSantis today are intended to increase spring flows and improve water quality so that these springs systems and the resources that they support can be accessed and enjoyed by generations to come."
Springs provide a window into Florida's vast groundwater system and are a barometer of the condition of the state's primary source of drinking water. DEP and four Florida water management districts have identified a broad suite of projects that include land acquisition, septic to sewer conversion, and water quality improvement efforts, intended to increase aquifer recharge, improve spring flow, and protect downstream habitats all the way to the coast.
Many of the projects will benefit ongoing restoration efforts in springsheds. These restoration efforts reflect a collaborative effort with the department, water management districts, community leaders and local stakeholders. The contributions and cooperation of these agencies and individuals have been crucial throughout the development process. Combining and leveraging resources from various agencies across Florida allows for a more efficient and comprehensive restoration effort.
The more than 20 statewide springs projects include:
Northwest Florida Water Management District:
$1.1 million to extend central sewer service to the Tara Estates neighborhood located north of Marianna, including abandoning septic tanks proximate to the Chipola River.
"We are so excited to help carry forward Governor DeSantis and DEP's unparalleled commitment to the long-term improvement and protection of Florida's priceless springs and other water resources," said Brett Cyphers, Executive Director of the Northwest Florida Water Management District. "The district, like the governor, is focused on tangible solutions and we are grateful for the opportunity to help deliver results."
Southwest Florida Water Management District:
A total of more than $8.3 million for projects in Marion County that will help protect Rainbow Springs, including Burkitt Road Septic to Sewer, Northwest Regional Wastewater Treatment Plant Expansion, Oak Bend I-75 Water Quality Improvement and the 180th Avenue Package Plant Abatement.
"Improving our five first-magnitude springs is a top priority for our District," said Brian Armstrong, Executive Director of the Southwest Florida Water Management District. "Thanks to the ongoing financial support from the Governor, the Legislature and DEP for springs restoration, we are launching a new initiative to fund septic to sewer conversion projects that will reduce nutrients and improve the health of our springs."
St. Johns River Water Management District
$1.1 million for the Apopka West Reuse Storage Facility and Reclaimed Water Extension projectthat will provide nearly 3.48 million gallons per day of reclaimed water, benefiting Wekiwa and Rock springs.
"Protecting Florida's springs is among our state's highest environmental priorities," said Dr. Ann Shortelle, Executive Director of the St. Johns River Water Management District. "The Governor's increased focus is providing historic levels of funding to bolster district and local funds and enhancing our joint environmental initiatives. We are also grateful for FDEP's commitment to helping us fund projects improving the health of Florida's springs and their ecosystems."
Suwannee River Water Management District
A total of more than $2.3 million for the acquisition of more than 3,600 acres of land to protect springs in Columbia County Grasslands (Ichetucknee Springs), Devil's Ear Springs Recharge (Ginnie Springs Group), Santa Fe Springs and Sawdust Spring (Sawdust and Devil's Ear springs). The acquisition of these lands will help improve aquifer recharge potential, enhance recreational opportunities and protect native species.
"As Florida's Springs Heartland, it is critical for us to focus on the health of our springs and connect with our community partners to accomplish that effort. Funding these projects will help protect and restore our natural systems," said Hugh Thomas, Executive Director of the Suwannee River Water Management District. "Thank you to Governor DeSantis, the Legislature and Florida Department of Environmental Protection for leading this initiative to protect our water resources."
# # #
Email editor@
alachuatoday.com
Add a comment
TALLAHASSEE ‒ The Florida Department of Elder Affairs' (DOEA) Serving Health Insurance Needs of the Elderly (SHINE) Program has received multiple reports of Medicare phone scams involving Durable Medical Equipment (DME). The Social Security Act prohibits suppliers of DME from making unsolicited telephone calls to people on Medicare. The reports indicate people have not only received unwanted sales calls, but other people have received unordered supplies including back braces. One case involves a person receiving twenty different items from five different companies.
People on Medicare should be aware that DME sent by a supplier needs to be prescribed by their doctor. According to the Centers for Medicare and Medicaid Services (CMS), fraudulent telemarketing and DME supplies contribute to the estimated $60 billion in fraudulent Medicare payments each year. To help put a stop to unsolicited calls and unordered supplies, you may consider the following actions:
If you receive a call that pressures you to buy medical equipment you don't want or need, simply HANG UP.
If you receive items in the mail you didn't order, refuse the delivery or send them back and report it to your local SHINE Senior Medicare Patrol Office at 1-800-963-5337.
With your help, we can stop Medicare fraud one case at a time.
SHINE is a program of the Florida Department of Elder Affairs and is operated locally through Elder Options. Senior Medicare Patrols (SMPs) empower and assist Medicare beneficiaries, their families, and caregivers to prevent, detect, and report heath care fraud, errors, and abuse through outreach, counseling, and education. To receive help from SHINE, please arrange to speak with a trained SHINE counselor at 1-800-96-ELDER (1-800-963-5337). For a listing of SHINE counseling sites and enrollment events, please visit www.floridashine.org.
# # #
Email editor@
alachuatoday.com
Add a comment
GAINESVILLE ‒ As slow-moving Hurricane Sally approached the Gulf Coast – eventually making landfall as a category 2 storm near Gulf Shores, Alabama, early Wednesday morning – its bands enveloped most of the Florida Panhandle.
But like the rest of the state, the Panhandle is more than its tourist-attracting beaches. The seasonal crops, livestock and aquaculture products produced in the region are valued at approximately $400 million and directly support over 8,000 jobs, and that's not including related economic contributions in supporting industries.
The affected counties represent major producers of several agricultural products. This includes, per 2018 data from the Florida Department of Agriculture and Consumer Services, approximately 100,000 acres each of peanuts, cotton and hay; around 10,000 acres of corn; nearly 4,000 acres of horse farms; plus other commodities like aquaculture fish and shellfish. To capture the full impact on the damages to these commodities from Hurricane Sally, the UF/IFAS Economic Impact Analysis Program is preparing to conduct an assessment of the damages.
"These types of climate-related disasters are the most destructive to agriculture," said Christa Court, director of the program and an assistant professor in the UF/IFAS food and resource economics department. "When we do our assessments, we're really looking to capture the acute, short-term impacts, like losses of seasonal crops that were in the field when the storm hit, but we know that other impacts will appear in the long-term."
The assessment surveys, completed via an online survey tool or paper survey by local Florida Cooperative Extension agents or producers themselves, aim to capture impacts to sales revenues for the wide variety of industries covered. Even ancillary components of operations can be affected, although Court adds that these will not necessarily be captured quantitatively within the survey.
"As examples, the area has grazing or pasture land that the USDA had classified as 'in excellent condition' in recent crop progress reports, as well as significant timber resources," Court said. "Further along the supply chain, there is also food or crop processing in the area, such as timber mills, cotton gins, etc., that might be shut down due to flooding or be inaccessible due to road
closures that are not currently covered in our assessment efforts, which focus on agricultural production. Also, we know there are roughly 8,000 to 9,000 farm-related buildings – homes, barns, greenhouses, other structures – that are in the area and at risk of flooding or wind damage."
Court cautions that power outages, impassible roads and other challenges could affect the ability to conduct assessments until those issues can be addressed.
"With roads and bridges being closed, it's going to be some time before anyone is able to really assess what happened," agreed Pete Vergot, who oversees all of the affected counties as director of the UF/IFAS Northwest Extension District. "Reports that I've gotten back from county Extension directors is that water is the biggest effect. Our producers were already dealing with saturated fields before all this happened."
In addition to producers' fields, also at risk in the region were several UF/IFAS buildings, which house programs that support growers and others in these communities: 16 county extension offices; four Research and Education Center sites in Marianna, Quincy, Milton and Jay; and 4-H Camp Timpoochee.
According to Jennifer Bearden, UF/IFAS Extension Okaloosa County agriculture agent, her local growers had been dealing with a rainy growing season that presented other challenges, like boll rot in cotton fields. Tropical storm force winds likely sent much of that crop to the ground, but she says what remains is now even more susceptible to the disease already sweeping through the fields.
She listed the other crops she helps troubleshoot for farmers in her county: "We still had some corn to be harvested but with the excess moisture and wind it may be a huge loss. Soybeans also were looking good but will likely suffer significant losses. Peanuts will probably be the least affected, but harvest will likely be delayed some due to transportation issues."
But it's not just plants at risk, Bearden added.
"Livestock owners face issues like trees down on fences and structures, feed and hay availability, and water availability due to power outages," she said. "In the near future, mosquito-spread diseases can be an issue, such as encephalitis."
Even still, Bearden noted, the rivers are rising.
"Time will tell if this will affect yields significantly," Bearden said. "The longer we delay, the more yield losses we will see. We will have a better idea come next week when the rivers start receding."
Court confirms that the amount of water brought by Hurricane Sally presents an unusual assessment ahead.
"Typically, we are assessing crops that have wind damage, and it is easy to tell what has been lost or destroyed," she said. "It might be weeks or months before growers are able to determine the full impact of flooded fields – crops might be destroyed, experience lower yield or lower quality product,
etc. We also aren't sure of the impact of soil erosion, things like sink holes, or even soil salinity for areas near the coast that got storm surge."
# # #
Email editor@
alachuatoday.com
Add a comment
TALLAHASSEE — The Florida Department of Agriculture and Consumer Services (FDACS) Division of Consumer Services issued administrative complaints, revoking the telemarketing registration for three Florida-based businesses conducting sham telemarketing operations. This follows a court order obtained by the Federal Trade Commission (FTC) and the Florida Attorney General.
FDACS revoked the telemarketing registrations of GDP Network, LLC, G&N Squared, LLC, and G&G Success, LLC. Since 2014, these three telemarketing businesses conducted sham credit card interest rate reduction operations that often targeted financially distressed consumers and older adults.
"As Florida's consumer protection watchdog, we have zero tolerance for businesses attempting to defraud Floridians, especially those who may be struggling with debt and are seeking help," said Agriculture Commissioner Nikki Fried. "Revoking these registrations is necessary to hold these bad actors accountable for their fraudulent actions, and to prevent Floridians from being taken advantage of."
According to FTC complaints, these companies targeted vulnerable consumers with unsolicited telemarketing cold calls, which falsely promised consumers that they would substantially and permanently reduce their credit card interest rates in exchange for sizable upfront fees. The company's telemarketers failed to identify themselves and misled consumers into believing that they were credible organizations associated with their bank, credit card company, or well-known credit card networks such as Visa and MasterCard.
These businesses charged significant upfront fees ranging from $995 to $3,995 for their alleged services immediately following the telemarketing call using remotely created payment orders with the promise of saving consumers thousands of dollars in credit card interest. However, their telemarketers frequently fail to provide the promised debt reduction results and typically fail to provide refunds to dissatisfied consumers, generating millions of dollars through this unlawful scheme.
In July, the FTC and the Florida Attorney General obtained a court order to freeze the assets and temporarily halt the operation of these Orlando-based businesses.
FDACS Division of Consumer Services is providing the following information on debt relief scams and legitimate practices:
Many reputable credit counseling organizations can help consumers manage their debt. Debt relief scammers offer fake guarantees to eliminate debt quickly and cleanly, but often only after the consumer has paid them. This request to pay upfront is prohibited under the FTC's Telemarketing Sales Rule, and it is an early indicator that the offer is a scam. Legitimate debt relief firms can charge for their services but can only collect when they get results.
Signs that a debt relief company may not be legitimate include:
Promises of a "new government program" to bail out personal credit card debt
Guarantees about making unsecured debt go away
Instructions to stop communicating with creditors without explaining the serious consequences
Promises that they can stop all debt collection calls and lawsuits
Guarantees that unsecured debts can be paid for pennies on the dollar
Consumers who work with a debt settlement company may have to deposit funds into a dedicated bank account. This account is administered by an independent third party responsible for transferring funds to creditors and the debt settlement company when settlements occur.
Information that debt settlement companies must disclose about the debt relief program before the consumer signs any agreements includes:
The company must explain its fees and any conditions of service
The company must disclose how many months or years before it will make an offer to each creditor for a settlement
The company must tell the consumer how much money or the percentage of each outstanding debt the consumer must save before it makes an offer to each creditor for settlement
The company must explain the negative consequences if the consumer stops making payments to creditors, including possible damage to credit report and credit score, creditors may sue or continue with the collection process, and credit card companies may charge additional fees and interest, which will increase the amount the consumer owes
The funds deposited in a dedicated bank account for debt settlement belong to the consumer and the consumer is entitled to any interest earned
The account administrator may charge a reasonable account maintenance fee, is not affiliated with the debt relief provider, and does not get referral fees
The consumer may withdraw their money at any time without penalty
# # #
Email editor@
alachuatoday.com
Add a comment
WASHINGTON — The Internal Revenue Service has announced it will reopen the registration period for federal beneficiaries who didn't receive $500 per child payments earlier this year.
The IRS urges certain federal benefit recipients to use the IRS.gov Non-Filers tool starting August 15 through September 30 to enter information on their qualifying children to receive the supplemental $500 payments.
Those eligible to provide this information include people with qualifying children who receive Social Security retirement, survivor or disability benefits, Supplemental Security Income (SSI), Railroad Retirement benefits and Veterans Affairs Compensation and Pension (C&P) benefits and did not file a tax return in 2018 or 2019.
The IRS anticipates the catch-up payments, equal to $500 per eligible child, will be issued by mid-October.
"IRS employees have been working non-stop to deliver more than 160 million Economic Impact Payments in record time. We have coordinated outreach efforts with thousands of community-based organizations and have provided materials in more than two dozen languages," said IRS Commissioner Chuck Rettig. "Given the extremely high demand for EIP assistance, we have continued to prioritize and increase resource allocations to eligible individuals, including those who may be waiting on some portion of their payment. To help with this, we are allocating additional IRS resources to ensure eligible recipients receive their full payments during this challenging time."
Used the Non-Filers tool after May 5? No action needed.
For those Social Security, SSI, Department of Veterans Affairs and Railroad Retirement Board beneficiaries who have already used the Non-Filers tool to provide information on children, no further action is needed. The IRS will automatically make a payment in October.
Didn't use the IRS Non-Filers tool yet? Provide information by September 30.
For those who received Social Security, SSI, RRB or VA benefits and have not used the Non-Filers tool to provide information on their child, they should register online by Sept. 30 using the Non-Filers: Enter Payment Info Here tool, available exclusively on IRS.gov. Remember, anyone who filed or plans to file either a 2018 or 2019 tax return should file the tax return and not use this tool.
For those unable to access the Non-Filers tool, they may submit a simplified paper return following the procedures described in this FAQ on IRS.gov.
Any beneficiary who misses the September 30 deadline will need to wait until next year and claim it as a credit on their 2020 federal income tax return.
Those who received their original Economic Impact Payment by direct deposit will also have any supplemental payment direct deposited to the same account. Others will receive a check.
Eligible recipients can check the status of their payments using the Get My Payment tool on IRS.gov. In addition, a notice verifying the $500-per-child supplemental payment will be sent to each recipient and should be retained with other tax records.
Other Non-Filers can still get a payment; must act by October 15.
Though most Americans have already received their Economic Impact Payments, the IRS reminds people with little or no income and who are not required to file tax returns that they remain eligible to receive an Economic Impact Payment.
People in this group should also use the Non-Filers' tool – but they need to act by October 15 to receive their payment this year.
Anyone who misses the October 15 deadline will need to wait until next year and claim it as a credit on their 2020 federal income tax return.
Available in both English and Spanish, the Non-Filers tool is designed for people with incomes typically below $24,400 for married couples, and $12,200 for singles. This includes couples and individuals who are experiencing homelessness. People can qualify, even if they don't work or have no earned income. But low- and moderate-income workers and working families eligible to receive special tax benefits, such as the Earned Income Tax Credit or Child Tax Credit, cannot use this tool. They will need to file a regular return by using IRS Free File or by another method.
Other important notices involving Economic Impact Payments:
Spouse's past-due child support. The IRS is actively working to resolve cases where a portion or all of an individual's payment was taken and applied to their spouse's past-due child support. People in this situation do not need to take any action. The IRS will automatically issue the portion of the EIP that was applied to the other spouse's debt.
Spouses of deceased taxpayers. Upon enactment of the CARES Act, the IRS initially implemented the legislation consistent with processes and procedures relating to the 2008 stimulus payments (which were transmitted to deceased individuals). After further review this spring, Treasury determined that those who died before receipt of the EIP should not receive the advance payment. As a result, the EIP procedures were modified to prevent future payments to deceased individuals. The cancellation of uncashed checks is part of this process. Some EIPs to spouses of deceased taxpayers were cancelled. The IRS is actively working on a systemic solution to reissue payments to surviving spouses of deceased taxpayers who were unable to deposit the initial EIPs paid to the deceased and surviving spouse. For EIPs that have been cancelled or returned, the surviving spouse will automatically receive their share of the EIP.
The IRS has taken steps to get payments to as many eligible individuals as possible. A recent oversight report confirmed that the IRS correctly computed the amount due for 98% of the payments issued. However, the IRS acknowledges the significance for those who have not yet received their full payment. The IRS continues to look at ways to help people get the right amount of the payment and will continue to provide updates on additional enhancements as they occur.
For more Information on the Economic Impact Payment, including updated answers to frequently-asked questions and other resources, visit IRS.gov/coronavirus. These online resources are helpful for people who might not understand (i) why the payment received is less than $1,200, (ii) that they are ineligible to receive a payment, or (iii) why they may not be eligible to receive the $500 per qualifying child payment.
# # #
Email editor@
alachuatoday.com
Add a comment
TALLAHASSEE ‒ The Florida Department of Agriculture and Consumer Services (FDACS) has recently received several reports of suspected Asian giant hornets (AGH) sightings throughout Florida. FDACS' Division of Plant Industry has confirmed that there is no evidence that so-called "murder hornets" are present anywhere in Florida.
"With reports of suspected Asian giant hornet sightings in Florida, our department and the USDA have confirmed that there is no evidence of this species in Florida," said Agriculture Commissioner Nikki Fried. "Our partners at the Washington State Department of Agriculture and the USDA are continuing to study and contain the Asian giant hornet to Washington state. We have every reason to believe that these ongoing efforts will keep this invasive pest far away from Florida's residents and 650,000 honeybee colonies."
Reports of Asian giant hornets, frequently known in media as "murder hornets," in Florida are often cases of misidentification, as they bear a close resemblance to native hornet and wasp species in Florida. Residents are encouraged to consult this FDACS Asian Giant Hornet Quick Guide, a to-scale comparison of the AGH and common Florida native species, as a reference to identify this invasive species accurately.
According to the USDA's Animal and Plant Health Inspection Service (APHIS), AGHs remain limited to a small part of Washington state. Currently, FDACS is providing technical and financial support to WSDA to help study and monitor the species, with the USDA's APHIS also closely monitoring the situation.
How to report a possible AGH sighting:
As a regulatory agency, FDACS' Division of Plant Industry works to detect, intercept, and control plant and honeybee pests that threaten Florida's native and commercial grown plants and agriculture resources.
If you believe you have seen an Asian giant hornet, report it to the FDACS Division of Plant Industry by emailing DPIHelpline@FDACS.gov or calling 1-888-397-1517 and provide as much detail as you can about what you saw and where. If possible, include a photo if you can safely obtain one.
Please visit the USDA APHIS' Asian Giant Hornet website for more information.
Background: Asian giant hornet (Vespa mandarinia) is the world's largest species of hornet. In December of 2019, the Washington State Department of Agriculture (WSDA) confirmed the detection of several individual Asian giant hornets. Later that fall, Canada also confirmed sightings of the species in two locations in British Columbia.
Asian giant hornets are known to feed on insects, sap, and soft fruits, but rarely attack people or pets unless they feel threatened. Their stinger is longer than that of a honeybee, and their venom is highly toxic. They can also sting repeatedly. They are known to attack and kill beehives in the late summer and early fall when developing males and future queens need protein.
# # #
Email editor@
alachuatoday.com
Add a comment
Each year, thousands of Florida children enter foster care due to domestic violence.
And each October, Domestic Violence Awareness Month, children's advocates like me remind the public that this scourge devastates children, families and communities – and we must respond.
For children, witnessing intimate partner violence can cause lifetime harm. It makes them more prone to addiction and at greater risk for dating violence, academic problems, post-traumatic stress disorder, aggression, and chronic physical health and developmental problems. They find it harder to interact well with peers, partners and, ultimately, with their own children.
They worry about the safety of their parents – which no child should have to do. Yet millions of children witness the abuse of a parent or caregiver each year. And males who batter their wives batter their children 30 to 60 percent of the time.
Florida Department of Law Enforcement data for 2019 show 105,298 domestic violence incidences and 66,069 domestic violence arrests. That year, according to the Department of Children and Families, there were 87,546 allegations of household violence or intimate partner violence received by the Florida Abuse Hotline.
In the Eighth Judicial Circuit, which includes Alachua, Baker, Bradford, Gilchrist, Levy and Union Counties, there were 169 dependent children from violent homes in the system as of August.
We also know violent households often involve substance abuse or mental illness as well, and that the combination heightens the harm done by each. What's more, child witnesses of intimate partner violence are at increased risk to become abusers or victims themselves.
So the cycle must be broken, and that is what we are trying to do at the Guardian ad Litem Program. We know the single most critical factor in how children weather their exposure to domestic violence is the presence of at least one loving, supportive adult in their lives.
Guardian ad Litem volunteers represent abused and neglected children in dependency court. We know their challenges. We also know children can recover from trauma given the right services and supports, and we advocate for trauma-informed, evidence-based screening, assessment and treatment.
We also work to support the child's relationship with his or her non-offending parent. For most children, a strong relationship with that parent is a key factor in helping them heal.
And as their advocates, we work to tell children the violence is not their fault and to show them they are lovable, competent and important.
Help us break the cycle.
To learn more about the Guardian ad Litem Program or become a volunteer, please contact Riley Ashmore-Volunteer Recruiter at (352) 384-3167 or visit www.GAL8Circuit.org.
To get help, call the Domestic Violence Hotline at 1-800-500-1119, or find your local domestic violence program at www.myflfamilies.com/service-programs/domestic-violence/map.shtml. Florida's 41 certified domestic violence centers served more than 10,000 victims between March and June 2020, and they remain open and available to serve.
Angela Armstrong, Guardian ad Litem Circuit Director
for Alachua, Baker, Bradford, Gilchrist, Levy and Union Counties
# # #
email editor@
alachuatoday.com
Add a comment
During this very stressful time—not only in Alachua, but all over the world—we have been forced into situations that we have never faced before, and I would like to say, "thank you" City of Alachua and "The Goodlife Community" for your patience, understanding, and most of all, your great common sense.
I'm so proud to be your mayor and want to say, "Please keep up the wonderful work you have accomplished so far."
Gib Coerper
Mayor, Alachua, Florida
Add a comment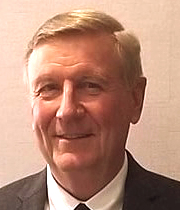 The use of chewing coca leaves (Erythroxylon coca) dates back centuries for the indigenous peoples of South America, particularly the Peruvians and Incas. When the Spanish explored the region in the 1500s they were initially skeptical of the properties of the plant, but soon learned of its mental as well as its physical properties. The indigenous people told the explorers that chewing the leaf gave them strength, energy, and that it had local numbing properties. Ultimately, the Spanish were convinced of the properties of the plant and began to exploit it for export to Europe.
It was not until 1855 that the German chemist Frederich Gaedcke isolated the crude alkaloid and he named it erythroxyline. Subsequently, in 1860 Albert Niemann published a much-improved purification process and called his substance cocaine because he isolated the chemical from the coca leaves.
The first recorded use of cocaine as a local anesthetic was in 1884, when Karl Koller, an associate of Sigmund Freud, experimented with a cocaine solution as an ophthalmic anesthetic. He instilled the solution into his own eyes, then pricked his eyes with needles and experienced no pain. Apparently, it was a relatively common practice for scientists to experiment on themselves in the early years of medical research. It was not long after this that cocaine was used as a respiratory anesthetic and in nerve blocks. In 1898 Heinrich Quincke, a German physician used cocaine for spinal anesthesia.
The popularization of cocaine quickly caught on as it was incorporated into medicine for its energy stimulant properties. In Europe cocaine was mixed with wine as a medicinal beverage and in the United States, Atlanta pharmacist John Pemberton included cocaine in his 1886 recipe for Coca-Cola, but the cocaine was removed from the formula in 1906 because of the restrictions imposed by the Pure Food and Drug Act of 1906.
During this time, it was quickly recognized that cocaine had strong addictive qualities, and we are still experiencing the toll that cocaine addiction presents on our society. However, there is a medical product still in use in the United States that contains cocaine: a 4 percent topical solution of cocaine used in nasal surgeries for its anesthetic and vasoconstrictive properties. It deadens the pain and lessens the bleeding, a good combination in these types of surgeries.
The search for other local anesthetics having fewer addictive qualities led to the discovery of popular drugs like procaine (Novocain), lidocaine, tetracaine, bupivacaine, and benzocaine. These local anesthetics have a variety of uses, all of which involve the relieving of pain. They are used frequently for dental and eye procedures, nerve blocks, post-operative spinal anesthesia, dermatological procedures, and even included in patches for the topical relief of pain.
Additionally, there are natural products other than cocaine used for their local anesthetic properties: menthol, obtained from peppermint, and eugenol, obtained from cloves, nutmeg, cinnamon, and basil. Clove oil is a popular over-the-counter topical treatment for toothaches.
The drug category we know as local anesthetics can be traced back to the discovery of cocaine from the coca leaves. The history of cocaine is long and relevant today and filled with many interesting stories and characters. I once asked an Emergency Department physician what one drug would they want if stranded on a deserted island and the quick answer was "lidocaine" or some local anesthetic for the relief of pain, so it seems we all can be thankful for the development of this class of drugs.
Stay informed and stay healthy.
* * *
William Garst is a consultant pharmacist who resides in Alachua, Florida. He received his B.S. in Pharmacy from Auburn University in 1975. He earned a master's degree in Public Health in 1988 from the University of South Florida, and a Master's in Pharmacy from UF in 2001. In 2007 he received his Doctor of Pharmacy from the University of Colorado. Dr. Garst is a member of many national, state, and local professional associations. He serves on the Alachua County Health Care Advisory Board and stays active as a relief pharmacist. In 2016 he retired from the VA. Dr. Garst enjoys golf, reading (especially history), and family. He writes a blog called The Pharmacy Newsletter (https://thepharmacynewsletter.com/). William Garst can be contacted at communitypharmacynewsletter@gmail.com.
# # #
Email editor@
alachuatoday.com
Add a comment
Editor's Note: High Springs Fire Chief Bruce Gillingham is also the Emergency Management Coordinator in High Springs, a position he has held for nine years, and he is the key contact between the City and other agencies regarding the Coronavirus. He meets remotely with Alachua County Department of Health three times per week, the Department of Health EMS twice weekly and the Florida Fire Chief's Association weekly. He is knowledgeable about the Coronavirus pandemic, and periodically he will be writing about the pandemic and updates on best practices.
"Uncharted territory." "Unprecedented times." "Flatten the curve." All phrases we have heard way too often. COVID-19 has changed life as we know it. Businesses have closed. There are now lines at grocery stores and millions out of work. To a certain extent, a modern day Pearl Harbor: "A [time] which will live in infamy." (President Franklin Roosevelt)
As we continue to learn about this deadly virus, I encourage us all to do our part. The Stay-At-Home order is in place to protect your family and mine. Unless you need to travel for essential purposes, such as grocery shopping or going to an essential job, try to stay home. The only way to prevent the spread of this virus is to wash our hands often, wear a mask when in public and maintain social distancing.
As a department, we are taking extra steps to ensure our firefighters remain healthy and safe. Our lobby remains closed and new cleaning procedures, both for equipment and our personal gear, are in place.
While we manage a new normal, we are also trying to focus on a certain area of our community that is impacted the most by COVID-19—our seniors. Those are the people who may live alone, and who now find themselves in near total isolation with the cancellation of countless services and programs once available to them.
We recently launched the Caring Card Drive. With the help of members of our own community who are creating thoughtful and encouraging "caring cards," we plan to deliver these cards to those in need in an effort to bring a moment of joy, and to remind them they have not been forgotten. This is the perfect activity to do with the kids. Cards can be big or small, simple or elaborate. Cards can include a saying, positive words, a poem or whatever card creators think fits best. A bin has been positioned outside of the main High Springs Fire Station lobby as a drop off location for cards. The address is 18586 N.W. 238th Street, High Springs.
In closing, let us remember to all do our part. We are in this together and we will persevere.
# # #
Email editor@
alachuatoday.com
Add a comment
During this time of crisis, America's courageous patriots in uniform still deserve our utmost respect and admiration for keeping us free and safe from the bad guys of this world.
They are fulfilling an undying and faithful commitment to ''duty, honor, country" for every American no matter how they look or what they believe.
Today, these military heroes are joining countless millions of other American heroes in the brutal war against an adversary we call "Coronavirus or COVID-19.
The list of these patriotic heroes is long and consists of American warriors from every walk of life. They include:
Doctors, nurses, and other medical workers and support personnel,
Hospitals, nursing homes, and pharmacies,
Law enforcement and first responders,
Truckers and warehouse stockers,
Supermarkets and local grocery/convenience stores,
Restaurants and fast food chains who are finding creative ways to feed us and provide some degree of normalcy in our lives,
School systems for developing creative methods to teach our children,
Volunteers who are courageously putting others above self,
Corporations and small business who are "retooling" operations to make respirators, masks, and other personal protective equipment,
City, county, state, and national government bodies,
Broadcast and print media outlets, and
The millions of Americans who are faithfully committing to "social distancing" to combat the spread of this insidious and deadly disease.
Got the picture? We are all in this battle together. Sadly, just like every other war: "Some are giving some while others are giving all."
Let us continue together as "One Nation Under God" in faithful commitment to "duty, honor, country" in fighting this war against humanity.
I am confident we will defeat this brutal enemy and come out stronger with renewed respect for one another. I know we can do it; I have to believe; I can do no other.
God Bless America!
Robert W. Wilford
City of Alachua
Add a comment
There is no legitimate argument for making this change now and sending government further into a black hole and out of the light.
If you haven't heard, the Florida Legislature is attempting to abolish the requirement that governmental agencies publish legal notices in newspapers, which would push government further into the shadows and make it harder for Floridians to learn about public policy issues, make their voices heard and hold their leaders accountable. This bill, HB 7 is scheduled to be heard by the full House on Tuesday.
First off, this bill flips public notice on its head by reducing government transparency. Simply put, putting legal notices on government websites means very few Florida citizens will ever read them. Public notice along with public meetings and public records have been part of our nation's commitment to open government since the founding of the Republic. Our Founders placed public notices in newspapers to be noticed.
Secondly, from the perspective of efficient use of technology, I believe the bill takes a step backwards by placing these notices on government websites.
The Florida Press Association has a comprehensive website which aggregates and places all of the notices under one umbrella – it's called floridapublicnotices.com. We have invested hundreds of thousands of dollars building this website to serve Florida's state government as well as its towns, municipalities, businesses and taxpayers. To date, we have over 32,000 registered users and over 70,000 monthly page views in addition to the notices in the newspapers and their websites. And, it's free for the public to use. Why re-invent the wheel now?
If this bill is passed, city and county governments will be required to recreate the same infrastructure currently in place to make notices easily searchable, mobile friendly, and provide email notification upon request of a specific notice (which newspapers do today), that recreation will not be cheap. In fact, the promised savings may not be there. Nor will the audience, without a major investment in marketing to direct our citizens to what would be hundreds of government websites.
Further, the bill has the impact of significantly reducing notice.
Despite what you read and hear, newspapers or should I say, media companies are alive and well. Our weekly newspapers are growing, and our dailies are growing digital subscriptions and page views. In some cases, double-digit online growth.
Newspapers in Florida alone are reaching 7.5 million readers in any given week, and our websites typically will reach more audience than most city or county websites. Our websites draw a minimum of 58 million unique online users in any given month.
By moving notices to less-frequently visited government websites, not only will you reduce the reach to the Florida public, you also lose the active and well-informed citizen. These are people who read often and find notices while they're staying current with other community news.
Finally, while this bill claims to save cities and counties money, the unintended consequence is that notices will lose both readership and the legally important third-party verification.
With notices in newspapers -- in print and online -- it provides a verifiable public record through sworn required affidavits of publication. Does the government really want to take on this responsibility of residents not being properly notified?
In closing, 250 years ago our founders decided to place these public notices in a public forum -- newspapers – an open space where The People were most likely to see them… not on hundreds of different government sites hoping folks will find them.
Let's keep Florida transparent and informed. Please feel free to call your local legislator to share your voice before it's too late.
Jim Fogler is the President & CEO Florida Press Service
336 E. College Ave. Suite 304, Tallahassee, FL 32301
Add a comment