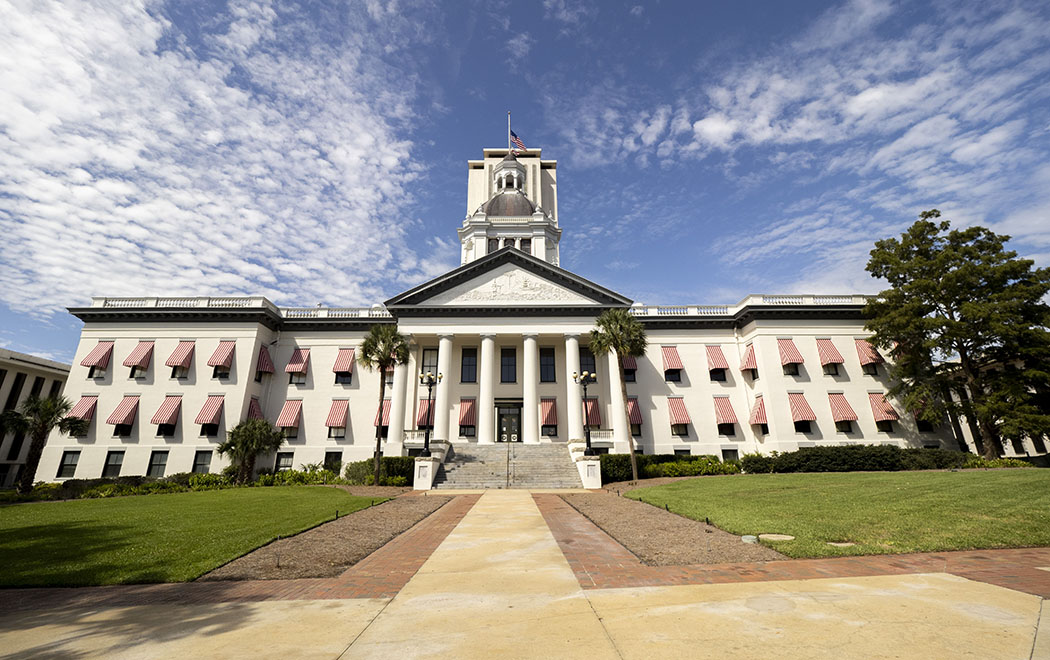 GAINESVILLE, Fla. – After a jury couldn't agree on the death penalty in Florida's deadliest school shooting, Republican lawmakers in Tallahassee are proposing to make it easier to send condemned convicts to death row.
The changes – which would allow a jury to recommend the death penalty even when only eight of 12 jurors agree – align with plans endorsed by Gov. Ron DeSantis.
Rep. Berny Jacques, R-Clearwater, introduced a bill in the House on Tuesday that would allow death sentences in cases when only eight jurors agree. Florida law currently requires a unanimous agreement, or a judge would sentence a defendant to life in prison without parole.
Sen. Blaise Ingoglia, R-Spring Hill, introduced a version of the same bill in the Senate late Monday.
Florida's Republican governor called for the change last year, after the jury that convicted Cruz in the school shooting split 9-3 in favor of the death penalty in October.
"If you have a death penalty at all, that is a case – where you're massacring those students with premeditation and utter disregard for humanity – that you deserve the death penalty," DeSantis said after the sentencing.
Sen. Tina Polsky, D-Boca Raton, who represents the district where Nikolas Cruz, 19, fatally shot 17 people at Marjory Stoneman Douglas High in Broward County in 2018 said she was withholding support for the proposed changes until she can speak with victims' families.
Broward County is home to more registered Democratic voters in Florida than any other. It is unclear if Democrats will object to the proposed changes.
"It's much larger than just one case," Polsky said in an interview, adding she was unhappy with last year's verdict in the Cruz case. "I need to really take a deep dive, which I haven't done. It's just something I need to really look into, understand and speak to my constituents."
The chair of the House Judiciary Committee, Rep. Tommy Gregory, R-Lakewood Ranch, cautioned that lawmakers were facing an "almost infinite number of topics that the state has to address every year," adding that issues surrounding Florida's death penalty have not been a priority until this year.
Gregory said it was important for lawmakers to reevaluate laws when the state sees challenges or changes in its system.
Jacques said in an interview he and Ingoglia worked for weeks on the legislation, and he did not coordinate with the governor. He said the governor's public demands for a supermajority among jurors in death penalty cases was "music to our ears."
Jacques said he preferred requiring only seven jurors to accept a death penalty recommendation. He said that was the system in place when he was a prosecutor. He said he and Ingoglia settled on a requirement for eight jurors as a compromise.
The sentence for Cruz reignited debate surrounding Florida's capital punishment statute. Florida lawmakers meet for 60 days starting in March to consider thousands of new legislative proposals.
Neither the House or Senate bill was designated a top priority for legislative leaders. But support from DeSantis – who wields considerable influence over the Capitol – and the overwhelming majority Republicans hold in the Legislature made the effort's passage highly likely.
No lobbyists from any public-interest organizations immediately registered to try to influence the outcome of debate over the bills, according to lobbying records reviewed Tuesday.
Prior to 2016 in Florida, a defendant could be sentenced to death by a majority 7-5 vote. Additionally, judges, rather than the jury, could also rule that aggravating factors made a defendant eligible for the death penalty. But the U.S. Supreme Court ruled in 2016 that the state's death penalty procedure was unconstitutional.
In response to the court's ruling, lawmakers in 2017 adopted the unanimous sentencing law.
In a case in 2020, the Florida Supreme Court opened the door to imposing death sentences even when jurors do not agree unanimously.
Jacques said he is confident the new procedure would hold up to legal challenges in state or federal courts.
The bill also proposes a jury recommendation, rather than jury determination, of a death sentence. Jacques said a judge could overturn a jury's recommendation and impose his or her own sentence.
"At the end of the day, the judge is the one who does sentencing," he said. "This is an advisory recommendation that the jury provides."
With his life spared, Cruz's whereabouts in Florida's prison system are unknown. The Department of Corrections has not released which prison Cruz has been sent to serve his life sentence. The state is permitted in rare cases to withhold such information when it is necessary to protect the safety of an inmate.
Family members of some victims of the school shooting have openly said they hope Cruz would be killed in prison by fellow inmates.
Michael Schulman, whose son was a teacher who died in the school shooting, told Cruz in a courtroom in November that he hoped "that the prisoners and the inmates you associate with execute the judgment that this court can't."
# # #
Email editor@
alachuatoday.com
Add a comment