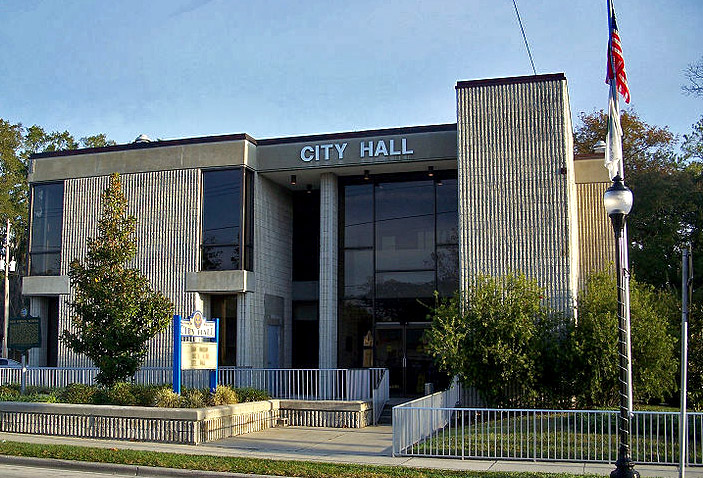 HIGH SPRINGS ‒ The City of High Springs has hired Amy Bohannon as the new CRA Director. She was introduced by City Manager Ashley Stathatos at the High Springs CRA meeting on April 27. The CRA meeting, with the City Commission, acting as Community Redevelopment Agency (CRA) Board, was followed by a regular City Commission meeting.
Stathatos also addressed the Board about hiring Sharon Yeago to review the City's Farmers Market. While the city manager is authorized to hire Yeago without CRA Board approval, she explained why she selected Yeago for the relatively short-term project.
Stathatos pointed to Yeago's history and experience saying that it was unlikely that anyone more qualified could be found. The city manager added that Yeago started the High Springs Farmers Market and several other farmers markets throughout the state and was well-versed in working with farmers.
Commissioner Katherine Weitz pressed the Board to a undergo a competitive hiring process by issuing a request for proposals (RFP) for the project. Her measure failed and was outvoted in a 4 – 1 vote to approve Yeago's hiring as proposed by Commissioner Byran Williams.
Sitting as the City Commission, commissioners approved the solid waste franchise agreement with Waste Pro. The firm will begin picking up waste and recycling products on May 1. Commissioner Ross Ambrose abstained from voting on this issue as he had recently obtained a port-a-potty business that was under contract with Waste Pro.
In other City business, Commissioners voted to declare the fire department's fire apparatus, Squad 296, as surplus property. Ambrose suggested that the equipment be donated to the Ukraine. Assistant City Manager Bruce Gillingham said he thought the most the City could get for the equipment was $5,000. The Commission approved to first try and sell the equipment locally. If that is unsuccessful, then the equipment could be donated to the Ukraine. Ambrose said there are companies willing to transport donated equipment to the area at no cost to the City.
In other matters, Commissioner Williams announced that Homecoming is scheduled for May 19-21. The Homecoming Banquet will be held on May 19 with events at Catherine Taylor Park on May 20 and a Mt. Carmel Worship service on May 21.
# # #
Email cwalker@
alachuatoday.com
Add a comment