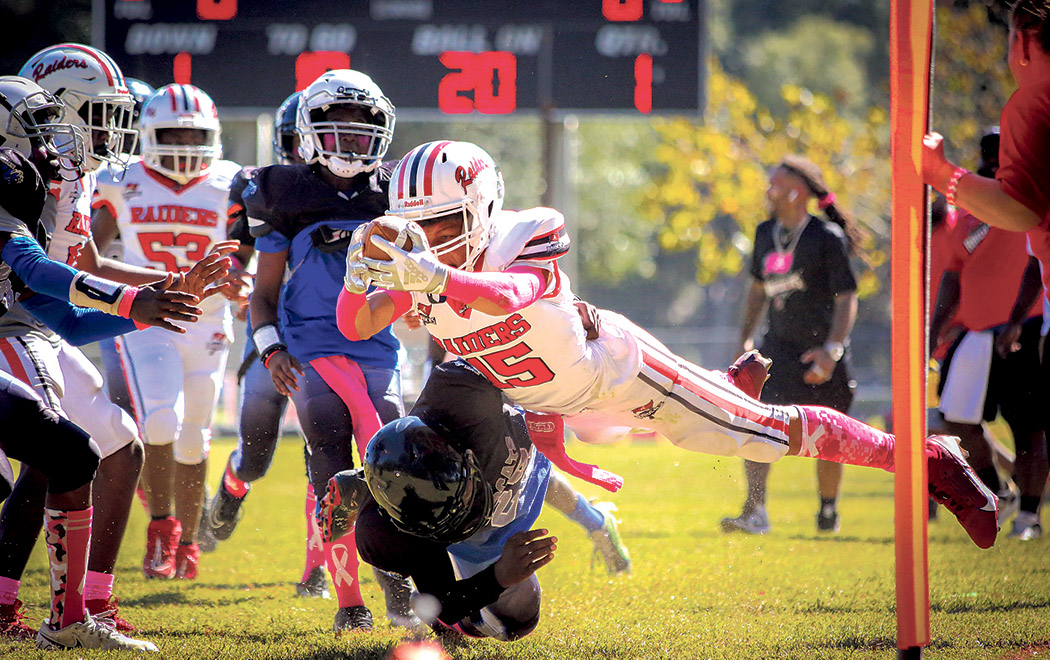 ALACHUA ‒ It was an exciting fall sports weekend for the City of Alachua's Recreation & Culture Department. The local Santa Fe Raiders Babe Ruth Softball Organization hosted over 60 games at the Hal Brady Recreation Complex in Alachua.
The Showcase drew high schoolers from Tennessee, Virgina, Alabama, Georgia, Louisiana and Florida. College coaches throughout the entire country reviewed hundreds of future prospects over the weekend.
In other action, the Alachua Raiders Youth Football Organization hosted its Homecoming games at the Hal Brady Recreation Complex this past Saturday. Dozens of teams from the North Central Florida Region participated in exciting and competitive games.
Recreation Director Damon Messina offered thanks to all volunteers, coaches and participants for a successful weekend.
Coming up this coming weekend, Alachua Raider Youth Football will host the first section of Tournament play at Legacy's Multipurpose Fields. This will be the first time organized youth football games will be played at the City's Legacy Fields. The public is invited to come out and watch future football stars show their talents while having a good time.
# # #
Email editor@
alachuatoday.com
Add a comment