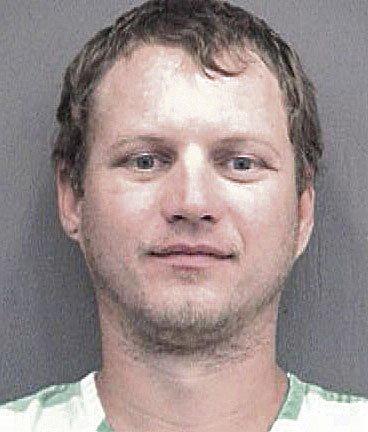 Travis D. Latner
A man has been arrested in connection with a sexual battery incident that occurred in Newberry on Nov.5.
A woman reported that an unknown man held her at knifepoint and demanded sex from her, according to a press release from Alachua County Sheriff's Office (ACSO). The attack occurred on SW 252nd Street around 12:30 a.m.
Police identified the man as Travis D. Latner, 33, and arrested him on warrants for aggravated battery with a deadly weapon, sexual battery with a weapon and larceny on Tuesday in Gilchrist County. Latner was transferred to the Alachua County Jail on Wednesday and is being held with a $655,000 bail.
In September, ACSO defended its strong presence around SW 252nd street, despite complaints of police harassment made by citizens. Lt. Steve Maynard, a public information officer for ACSO, said that extra police coverage was needed because around 35 percent of its non-traffic related service calls come from the 10-block area surrounding 252nd Street.
This is the second attack that has happened in the area since officers said that they would try to improve their relationship with the community, but would not scale back their presence. James Moment III was arrested in September for shooting a man in the face in what was apparently a drug deal gone awry.
Add a comment