WALDO – The City of Waldo is looking into the possibility of building a new fire station within city limits.
Facing financial issues two years ago, Waldo turned over the city operated fire station to Alachua County. Located at 263 SW 2nd Way in Waldo, the fire department is currently managed and operated by the County, not the City of Waldo.
In the existing agreement between the County and the City, a new fire station could be built if the City of Waldo provides the necessary property of approximately two acres. Alachua County would responsible for the financial resources required.
Alachua County Fire Rescue Chief Ed Bailey confirmed that Waldo is currently searching for an ideal location for a new fire station.
"The design is already set for the station," said Bailey. "We would be applying for any grants that are available and applicable to fund this."
Upon the construction of the new fire station, the old fire station would revert back to the City of Waldo's ownership and the new fire station would be controlled and managed by Alachua County. The main objective is to have a fire station of the appropriate size and meet the required building codes.
Waldo City Manager Kim Worley said the plan is just in the preliminary stages.
"He [Bailey] and I are trying to figure out where we can find the land. The applications for the grants still need to be put in," she said.
Locations for the new fire station would ideally be off one of the major highways such as U.S. Highway 301 North or South or State Road 24.
# # #
E-mail dbonilla@
alachuatoday.com
Add a comment
Add a comment
HIGH SPRINGS – No agreement was reached in the case of Christian Popoli vs. City of High Springs after more than four hours of mediation on Friday, Feb. 22, 2013. No details are available as mediation proceedings are confidential. The mediator, former Circuit Court Judge Frederick D. Smith, has filed his mediation report with the court.
Judge Toby S. Monaco previously scheduled a status conference for Tuesday, April 2, 2013, to discuss progress toward settlement as well as to set a discovery schedule.
Popoli's lawsuit alleges wrongful termination of employment by the City of High Springs as a result of "blowing the whistle" on unlawful activities and failure to produce public records. Popoli's attorney, Linda Rice Chapman, was hopeful prior to mediation saying, "I think everybody involved wants to find a resolution that is acceptable to both sides."
After mediation Ms. Chapman noted "Mr. Popoli's damages continue to accrue as he has not found employment. Any further delay in resolving this case will only result in more cost to the City and higher attorney fees."
Despite not coming to an agreement at mediation, further settlement discussions are expected to continue. According to Chapman, both parties continue to express hope that the case will be resolved in the near future.
# # #
Email Cwalker@
alachuatoday.com
Add a comment
Add a comment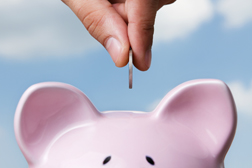 (StatePoint) Two of the most commonly made and commonly broken New Year's resolutions are saving money and paying off debt. These are promises we all seem to make to ourselves every year with every intention of seeing through. But somehow, we wind up in the same spot we were before.
So how can you make sure that 2013 is the year you take control of your finances and start making your money work for you?
• Figure out what your objectives are -- be it paying off debt, buying a first home, or saving for vacation. Identifying your goals can help you stay motivated. Consider placing a visual reminder somewhere you'll see all the time, like the refrigerator.
• Many people have no idea how much money they spend monthly. Creating a spending plan is vital if you want to make your money do for you what you want it to. If you share your finances with someone else, make sure he or she is part of this process as well.
• Many financial services companies offer free tools to help you easily see what you've been spending and ways you can save. For example, the non-profit Family Credit Management offers spending plans, savings guides and a comprehensive personal financial goals workbook that help you to lay out a strong plan in an easy way. Visit www.FamilyCredit.org to see these and other financial tools.
• Make the small changes that add up to big savings. Most people have small expenses that they can live without. Maybe for you it's a coffee every morning on your way to work. If you do this every weekday, that adds up to $1,300 per year! If that's important to you, then fine. But if it's not worth the annual amount you're spending, cut the cost.
The idea is not to strip the fun from your life, but to save money on things that you really don't care about. For more areas to save in your daily life, visit www.StopThinkSave.org.
• Involve your whole family. Many parents feel the need to shelter kids from financial strain, but budgeting is an invaluable life lesson that you can teach them by including them in the process.
• Ask for help! If you feel you could use some guidance, reach out to a certified credit counselor who is licensed by your state's banking department and has an A+ rating with the Better Business Bureau. Visit www.FamilyCredit.org to find a certified counselor.
• Finally, figure out what to do with your new found savings! If you're not sure where you'd like to keep or invest your money, you can visit bankrate.com and investigate high interest, low balance requirement savings accounts.
Once you've completed these steps, you are on your way! Saving money is habit forming -- when you get your monthly statement and you see money building up, you'll want to put more and more away. It's a great way to get started on a financially successful New Year.
Add a comment
Add a comment
Details

Published on

Thursday, 21 February 2013 02:33

Written by Special to Alachua County Today
Hits: 3740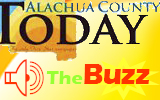 GAINESVILLE - Central Florida Community Action Agency (CFCAA) will be hosting its inaugural Community Partner Awards Breakfast on Wednesday, March 27, 2013, between 8 a.m. and 10 a.m. The event is expected to draw over 200 attendees at the Paramount Plaza Hotel and Conference Center.
Mary Wise, University of Florida's women's volleyball coach, will be the keynote speaker. Awards will be presented to businesses and organizations that have assisted CFCAA over the years in delivering services in Alachua, Levy, and Marion counties.
Breakfast tickets will be sold for $15 each starting Feb. 21. All proceeds will go to support CFCAA's self-sufficiency, energy assistance and home weatherization programs. To learn more about CFCAA's poverty-fighting programs, visit http://cfcaa.org/index.asp?page=services.
In conjunction with the breakfast, raffle tickets will be sold for $2 each up to the event and will be available for purchase on February 21. Prize winners do not have to be present at the breakfast when they are announced.
The prizes include a basketball signed by University of Florida men's basketball coach Billy Donovan, an Apple iPad, a 30K/60K car maintenance service package, a Kindle Fire, a Sony DVD Home Theatre System and a round of golf for four.
Door prizes will also be awarded on the day of the breakfast for those in attendance. These prizes include five car oil change gift certificates, four restaurant gift certificates and three University of Florida necklaces.
For more information, contact Monique Harrison at This email address is being protected from spambots. You need JavaScript enabled to view it. .
# # #
Add a comment
Add a comment
HIGH SPRINGS – The High Springs City Commission gave a unanimous nod to Interim City Manager Lee Vincent to sign an agreement with Chen Moore & Associates for completion of the gazebo landscaping project along Railroad Avenue.
The decision followed a report by Vincent at the Thursday, Nov. 8, city commission meeting in which he said he had been in touch with USDA Rural Development, the funding source for the project, and verified that funds were still available to complete the project.
Lighting and an irrigation system are to be installed as part of the landscaping.
Mayor Dean Davis, who had referenced that the parking lines were faded in previous meetings, said he hoped there was enough money left over to be able to stripe the parking area as well. As that was not originally part of the project funding, it is unclear whether USDA would allow the money to be used for that task.
The project, which began in 2009, was originally approved at $250,000. Sources at the City indicate a little more than $100,000 remains to finish the project. The project also received a $5,000 grant from Capital City Bank and a $1,000 grant from Wal-Mart.
# # #
Email Cwalker@
alachuatoday.com
Add a comment
Add a comment