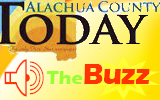 Tallahassee, Fla.
– Governor Rick Scott announced the appointment of Winston J. Bradley to the Alachua County Board of County Commissioners.
Bradley, 71, of Gainesville, has been the pastor of Kingdom Life Ministries since 2005. He previously was an agency owner with Allstate Insurance Company from 1978 to 2000. He has served on the Santa Fe College Board of Trustees since 1998 and the Santa Fe College Endowment Board since 1999. He is also a past member of the Gainesville Housing Authority Board and the Eighth Judicial Circuit Grievance Committee. Bradley served in the United States Air Force from 1964 to 1968 and received a bachelor's degree from Bethune-Cookman College.
Bradley will fill the vacancy created by the resignation of Rodney Long and will serve until November 19, 2012.
Add a comment
Add a comment
Details

Published on

Saturday, 04 February 2012 15:44

Written by Special to Alachua County Today
Hits: 7578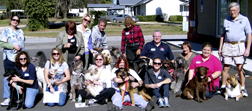 Sixteen dogs were awarded their certification to serve as therapy dogs for hospice patients.
HIGH SPRINGS – On Jan. 28, Canine Good Citizen/Therapy Dog International Evaluator Brenda Sheldon and Laurie Snell, her assistant, came to Hospice of the Nature Coast's facility in High Springs to put therapy-dog hopefuls and owners through their paces. The goal was to determine whether each dog had the temperament, training, personality and qualifications to serve as a therapy dog and visit hospice patients to lift their spirits.
After more than two hours of planned exercises, casual observation and individual testing, 16 dogs passed the certification requirements and are eligible to register with both the AKC Canine Good Citizen Program and Therapy Dogs International.
Most of the dogs and owners who successfully completed certification will now volunteer with Hospice of the Nature Coast.
Add a comment
Add a comment
Details

Published on

Saturday, 28 January 2012 16:09

Written by Special to Alachua County Today
Hits: 5393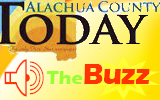 GAINESVILLE --- NASA announced today the discovery of 11 new "solar systems" hosting at least 26 planets found with data from NASA's Kepler Mission.
The discovery nearly doubles the number of verified Kepler planets so far. It also triples the number of stars known to have more than one planet that transits – or passes in front of -- its host star. Such systems are particularly valuable for the clues they provide about how planets form.
Eric B. Ford, associate professor of the astronomy department at the University of Florida, is part of the Kepler Mission science team. Ford's research group at UF, including graduate student Robert Morehead and postdoctoral associate Althea Moorhead, has contributed to several previous Kepler discoveries. Ford is lead author of the paper describing Kepler-23 and Kepler-24, two of the 11 systems announced today.
In this research, Ford and his team not only describe the two new planetary systems but also develop a new technique that, in Ford's words "dramatically accelerates planet discovery and will enable astronomers to confirm planets transiting fainter and more distant stars."
The Kepler Mission uses a 1-meter space telescope to stare constantly at a patch of the Milky Way, registering the small decreases in the light from stars caused when a planet crosses in front of it. With this tool, astronomers are able to constantly monitor more than 160,000 stars at a time.
Until now, confirming that small decreases in a star's brightness was caused by a planet required additional observations and time-consuming analysis. The new technique takes advantage of the gravitational effects that different planets in a system have on each other's orbits. By precisely timing the deviations from the expected orbital times caused by this effect, the team was able to detect the gravitational tug exerted by the planets on each other, and confirm 10 of the newly announced planetary systems.
Five of the new planetary systems contain a pair of planets where the inner planet orbits the star twice during each orbit of the outer planet. Another five systems contain a pair of planets where the outer planet circles the star twice for every three times the inner planet orbits its star.
"These configurations help to amplify the gravitational interactions between the planets, similar to how my sons kick their legs on a swing at the right time to go higher," said Jason Steffen, the Brinson Postdoctoral Fellow at Fermilab Center for Astroparticle Physics and lead author of a paper confirming four of the systems.
The new planets orbit close to their host stars, their size ranging from 1.7 times the radius of Earth to about the size of Jupiter. Fifteen of them are smaller than Neptune and further observations will be required to determine which of them are rocky like Earth and which have thick gaseous atmospheres like Neptune. The confirmed planets orbit their host star once every 6 to 143 days, so all of them are closer to their host star than Venus is to the sun.
The new discoveries will be published in the Astrophysical Journal and the Monthly Notices of the Royal Astronomical Society. Searching for exoplanets using real Kepler data is open to everyone by visiting planethunters.org. For more information about the Kepler mission visit: http://www.nasa.gov/kepler.
Add a comment
Add a comment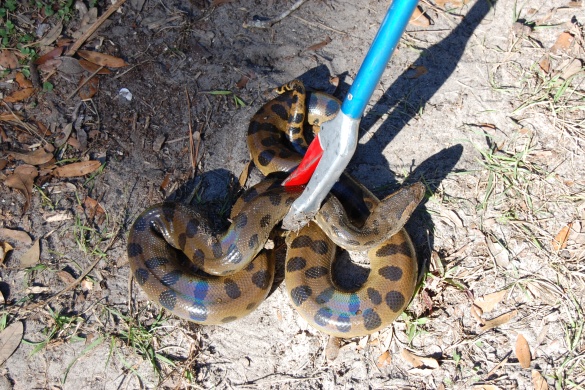 FWC officers took the snakes, including this green anaconda, to a permitted facility.
(FWC photo by Investigator Kevin Larson)
JACKSONVILLE - Two Jacksonville residents were arrested Monday for multiple captive wildlife law violations involving venomous snakes and conditional reptile species.
Robert S. Hayes (DOB 05/27/53) and Scott Hayes (DOB 03/04/82) were cited when Florida Fish and Wildlife Conservation Commission (FWC) officers executed a search warrant Monday afternoon at the Hayes' residence.
Two Gaboon vipers, one diamondback rattlesnake and a mangrove snake (venomous snakes), as well as an African rock python, a Burmese python and a green anaconda (conditional species) were found during the search.
Hayes and his son were charged with possessing a venomous reptile without a permit, possessing a conditional species without a permit, unsafe housing for venomous reptiles and other violations related to safety documentation for the snakes. The two men had been cited in the past for violations related to captive alligators and crocodiles.
"Officers and investigators worked together to make this case. During the arrest, members of the Jacksonville Sheriff's Office and Jacksonville Animal Control were valuable members of the team," said FWC Lt. David Lee, investigations supervisor.
The snakes were seized from Hayes and taken to a permitted facility, according to FWC investigators.
Add a comment
Add a comment
Details

Published on

Monday, 23 January 2012 23:08

Written by Special to Alachua County Today
Hits: 4915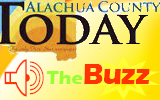 GAINESVILLE – Average retail gasoline prices in Gainesville have risen 1.8 cents per gallon in the past week, averaging $3.48/g yesterday. This compares with the national average that has increased 0.6 cents per gallon in the last week to $3.34/g, according to gasoline price website GainesvilleGasPrices.com.
Including the change in gas prices in Gainesville during the past week, prices yesterday were 31.4 cents per gallon higher than the same day one year ago and are 17.2 cents per gallon higher than a month ago. The national average has increased 11.8 cents per gallon during the last month and stands 25.3 cents per gallon higher than this day one year ago.
"We saw oil prices fall gently late last week as tensions with Iran seemingly have cooled somewhat," said GasBuddy.com Senior Petroleum Analyst Patrick DeHaan. "I'm certainly hopeful that the recent easing in tensions between Iran and the West continues in coming months, but there are certainly no guarantees and few expectations of such. Having said that, I expect gasoline prices to move very little in the next week, and in some areas of the U.S. gasoline prices may fall this week," DeHaan said.
GasBuddy operates GainesvilleGasPrices.com and over 250 similar websites that track gasoline prices at over 140,000 gasoline stations in the United States and Canada. In addition, GasBuddy offers a free smartphone app which has been downloaded over 20 million times to help motorists find gasoline prices in their area.
Add a comment
Add a comment