Details

Published on

Saturday, 02 June 2012 15:58

Written by Special to Alachua County Today
Hits: 1509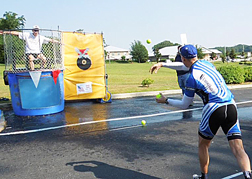 Local Attorney Darryl Tompkins (right) winds up to throw a ball in hopes of sinking Alachua Mayor Gib Coerper (left) in a dunk tank during a Memorial Day celebration at Hitchcock's Market on Saturday, May 26. The humiliation was all for a good cause as proceeds from the event benefited the Military Support Group of Alachua County. The celebration also featured an ice slide for youngsters to cool off in the Florida heat, a jump castle, hot dog wagon and fresh cooked ribs.
Add a comment
Add a comment
Parents can track student progress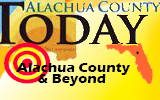 GAINESVILLE – Parents who use Androids can now access their child's grades, test scores, attendance and other school-related information through a new app offered free of charge.
The app ties into the already existing Parent Portal system, which has been expanding throughout Alachua County schools for the last two years. Currently all local middle and high schools and all but one elementary school are on Parent Portal. The final school should be on the system by the end of this year, and the plan is to have Meadowbrook Elementary School up and running soon after the school opens.
An app for users of iPhones, iPads and iPod Touch devices has been available since September.
About 5,700 Alachua County parents have signed up for the Parent Portal system. Nearly twice as many students have logged on to view their own data.
With the app, Android and iPhone users no longer have to log on Parent Portal through a browser on their laptops or desktops. The new app gives them quicker access from more places and it also allows those with more than one child in school to switch easily from one child's page to another.
Another advantage of the app is that it allows parents to set their phones to receive alerts—when a new test grade comes in, for example, or if a student is absent.
Parents who have already logged onto Parent Portal can load the app for free by clicking on the Available on the Amazon App Store for Android icon on the Portal page.
Parents who have not yet signed up for the Parent Portal can do so by visiting their child's school. They'll need to fill out a simple authorization form, verify their identity and will then be provided with a secure access code. Parents do not need to have an iPhone, iPad or iPod Touch to access the Parent Portal, just a computer with internet access.
Submit your story by
Emailing community@
alachuatoday.com
Add a comment
Add a comment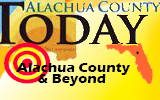 The possibilities for taking advantage of the upcoming license-free fishing day, Saturday, April 7, in Florida are almost endless. That's because people of all ages can cast their lines into 3 million acres of lakes, ponds and reservoirs and 12,000 miles of fishable rivers, streams and canals.
The hardest part might be picking your destination.
These abundant resources, coupled with responsible freshwater fish management, are why Florida is known as the "Fishing Capital of the World."
The Florida Fish and Wildlife Conservation Commission (FWC) scheduled the first of four license-free recreational fishing days on this holiday weekend so more people will have the chance to get out and try their luck. Plus, this weekend coincides with a productive freshwater fishing period, when the weather is usually pleasant. Many of Florida's recreational sport fishes, such as black bass, bluegill and redear sunfish, move into the shallows to spawn during spring, making them more available for anglers to catch.
Besides enjoying the fun of reeling in a fish, people find that recreational fishing is a good motivator to enjoy the great outdoors. In fact, fishing is a prime reason lots of folks get outside in the first place.
Fishing is a low-cost, wholesome form of entertainment, which is why the FWC offers four days when a recreational fishing license is not needed. The FWC also made June 2 and Sept. 1 license-free saltwater fishing days and set June 9 as the second license-free freshwater fishing day. These days coincide with a holiday weekend, National Fishing and Boating Week or open-harvest seasons for popular bay scallops, lobster and king mackerel.
All other bag limit, season and size restrictions apply on these dates for recreational, not commercial, fishing.
To make your fishing day successful, check out My FWC.com/Fishing for freshwater fishing tips, locations and rules.
So escape the hustle and bustle Saturday by telling everyone you've "gone fishing." But don't forget to take your kids and spouse and friends to share the fun.
Add a comment
Add a comment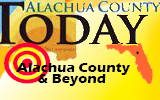 ALACHUA COUNTY - The Alachua County Environmental Protection Department is holding the 18th Annual Recycled Latex Paint Giveaway on Saturday, May 5, 2012, beginning at 8 a.m., at the Leveda Brown Environmental Park and Transfer Station (5125 NE 63rd Avenue, 2 miles north of 39th Avenue, off Waldo Road).
The recycled paint will be given away on a first-come, first-served basis and will be available in 5 gallon pails with six colors to choose from: off white, beige, gray, terra cotta, green and blue. There is a 10 gallon limit per resident.
The event will distribute 3,600 gallons of recycled latex paint to community organizations, civic groups and people with special needs, free of charge. The paint can be used for homes and businesses that cannot afford the cost of new paint. It is suitable for either interior or exterior usage. The latex paint is collected throughout the year by the Hazardous Waste Program and shipped to a paint manufacturer where it is blended and repackaged into a 75% post consumer paint.
"A total of over 62,000 gallons of recycled paint has been provided to Alachua County residents since the inception of the program in 1994" said Kurt Seaburg, Hazardous Waste Coordinator for the Alachua County Environmental Protection Department. "The program began as a means of assisting homeowners and agencies beautify their property while recycling a product that still has value. The program has been highly successful and quite popular with County residents."
For any resident that is not able to attend the event, non-recycled free paint of varying quality and quantity which is dropped off by residents who no longer need it is available at the Alachua County Hazardous Waste Collection Center's Recycle/Reuse Area. Residents can pick up some of this paint and other household products during normal business hours: Monday through Friday from 7 a.m. until 5 p.m. and Saturday from 8 a.m. until noon.
For more information about the Recycled Latex Paint Giveaway, contact the Alachua County Hazardous Waste Collection Center at 352-334-0440.
Add a comment
Add a comment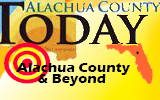 Gainesville –
Two sections of State Road 235 in Alachua County are scheduled to be closed to all traffic next week to replace one railroad crossing and repair a second, according to the Florida Department of Transportation (FDOT).
Repairs to the crossing just west of US 441 on State Road 235 in the City of Alachua are scheduled to begin Monday at noon and expected to take 24 hours to complete. Two detours have been established due to the large number of commercial trucks that travel this section of State Road 235. Semi-trucks will not be allowed to use local streets due to the damage they may cause.
Trucks headed north on State Road 235 will be directed to turn left on County Road 235A and then right on US 441 back to State Road 235. Trucks headed south will be directed to turn right on US 441 and then left on County Road 235A back to State Road 235. Local traffic can use Peggy Road to bypass the work area.
Replacement of the crossing between Alachua and La Crosse is scheduled to take approximately one week and will begin on Saturday at 9 a.m. Traffic will be detoured using US 441 and State Road 121.
Off-duty law enforcement officers will assist with both closures and detours. Signs will be placed along the detour routes to direct motorists.
Utilco Railroad Services, Inc. of Tifton, GA has been hired by CSX Transportation to do the work at both railroad crossings on State Road 235.
Add a comment
Add a comment