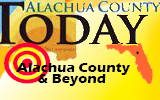 ALACHUA – The new Alachua County school grades for the 2011-2012 school year indicate that while many schools in the area are progressing, some have taken a step back.
The school district assigns letter grades to schools, using students' FCAT scores to measure both performance and learning gains. Learning gains are achieved when a student scores a 3 or higher on the FCAT 2.0.
High Springs Community School maintained its solid performance, receiving an A as it has every year since 2001. Newberry Elementary faltered slightly, dropping to a B, down from last year's A.
Alachua Elementary dropped a letter grade for the fourth consecutive year, earning a D after earning an A in 2009, a B in 2010 and a C in 2011. Likewise, Waldo Elementary dropped to a D from last year's C.
Grades for Alachua County high schools have not yet been assigned.
The entire list of Alachua County elementary and middle school grades for the 2012-2012 school year:
buy levitra cheap
Alachua D
Archer A
Chiles A
Duval C
Finley A
Foster A
Glen Springs B
Hidden Oak A
High Springs A
Idylwild B
Lake Forest F
Littlewood B
Metcalfe F
Newberry B
Norton C
Rawlings C
Shell D
Talbot A
Terwilliger A
Waldo D
Wiles A
Williams C
buy levitra cheap
Bishop B
Ft. Clarke A
Kanapaha A
Lincoln A
Mebane C
Oak View A
Westwood B
# # #
Email This e-mail address is being protected from spambots. You need JavaScript enabled to view it