NEWBERRY – In a little village on the big main island of Hawaii everyone gathers outside on Friday nights to eat ice cream, drink cokes and watch a movie projected on a tall wall painted white.
Newberry City Manager Keith Ashby was inspired when he happened to see one of these community gatherings during a visit. He thought, "Why not put on outside movies in the spring and fall in Newberry?"
The Newberry City Commission accepted his idea. And now Triangle Park may be transformed into a free outside theatre on occasion. Spectators can enjoy a picnic on the grass while the movie is projected on a screen under the pavilion.
Tioga Town Village in Jonesville also shows outside movies, which further encouraged Ashby.
"It fits overall with the positive attitude we've had in Newbery over the last two years," he said. "Things are cooking. We have good public dialogue and some great synergy."
The cinema equipment has been rented and a test will be run to make sure the noise is not bothersome. If all goes well, the City will buy the equipment, which would cost $7,000 to $10,000.
# # #
Email cgrinstead@
alachuatoday.com
Add a comment
Add a comment
HIGH SPRINGS – High Springs Finance Director Helen McIver recently submitted her letter of resignation effective Thursday, March 14, 2013. She has been the City's finance director for 5 ½ years. McIver said she is "leaving to accept another opportunity for advancement."
About McIver's resignation, City Manager Ed Booth said, "She will be missed. Her qualifications and the work she has done for the city have been invaluable." He explained that McIver is leaving to accept a better position with higher salary and opportunity for advancement. "We all wish her well," he said.
Asked how he will proceed from here, he said the City will be advertising for the position and also seeking a request for proposal from any companies that might be able to take over the duties of the finance director. "We're looking at all possibilities," he said. "I don't like to limit us to only one option."
# # #
Email Cwalker@
alachuatoday.com
Add a comment
Add a comment
(StatePoint) There has been a lot of talk lately about the costs of public employee pensions and whether governments have set aside enough money to make good on their promises.
Concerns are real -- and growing -- about these retirement benefits and what must be done to honor the obligations if enough money is not available to cover the benefits public employees have been promised.
When local and state governments have not set enough money aside to adequately fund pension obligations, the conversation very quickly turns to whether making up for the shortfall could mean tax increases, service reductions, or cuts in retirement benefits.
To best understand the size and impact of your government's pension liability, you should find out what type of pension plan your government offers and its current pension obligations and funded status.
New Standards Offer Transparency
In an effort to equip interested parties with the tools they need to evaluate government pension benefits, new pension standards issued by the Governmental Accounting Standards Board (GASB)—which are set to take effect in 2014— will require state and local governments to plainly show their net liability for pension benefits on the face of the financial statements, alongside other liabilities. The GASB is the independent group that sets accounting and financial reporting standards for U.S. state and local governments.
Under the new standards, anyone interested in pension information will be better able to assess a government's overall financial picture as it relates to pensions by helping them evaluate such questions as: What pension promises has my government made? How much is it obligated to pay? How is my government doing compared to other communities?
Where to Find This Information
While governments are becoming familiar with and preparing for the new financial reporting standards, there are steps that taxpayers and public employees can take to better understand their governments' financial obligations:
• Contact your government officials: Ask how your elected officials are preparing for the changes and how they will address funding pension benefits.
• Get talking: Talk to friends, neighbors, and colleagues and share what you know. Find out how pension funding issues may affect the future of your community.
• Stay Informed: As a citizen, you can access pension information on your own through Internet searches or government websites that provide access to local financial reports.
Whether local and state governments are prepared to pay promised pension obligations now and in the future are issues that will affect every taxpayer.
Add a comment
Add a comment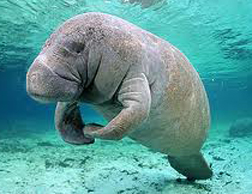 Researchers with the Florida Fish and Wildlife Conservation Commission (FWC) documented fewer manatee deaths in 2012 than in the previous three years, as milder winter temperatures led to significantly less cold-related mortality. The FWC recorded 392 manatee carcasses in state waters last year, of which a quarter were determined to be from human-related causes.
FWC researchers, managers and law enforcement staff work closely together to evaluate mortality data and identify necessary actions. Actions may include steps to protect vital habitat or special patrols to ensure compliance with manatee speed zones.
The FWC is committed to conservation actions that reduce human-caused manatee deaths, including those related to watercraft. The FWC's Division of Law Enforcement, in cooperation with partner agencies, uses knowledge of local boating conditions and habits, well-posted speed regulatory zones and up-to-date manatee information as part of its on-the-water enforcement operations.
Researchers documented 81 watercraft-related deaths in 2012, slightly below the yearly average of the past five years.
"Protecting manatees is a priority," said Maj. Jack Daugherty, FWC's Boating and Waterways section leader. "Our officers take time to patrol manatee zones, identify areas that have presented problems, and generally work with the public to educate them on how to boat safely and in a way that doesn't harm the environment."
To help prevent cold-related deaths, the FWC continues to work with partners to enhance availability of warm-water sites important to manatee survival. Among recent efforts was the restoration of Fanning Springs by the FWC and partners, which improves manatee access to a natural warm-water habitat off the Suwannee River.
To view preliminary 2012 manatee mortality data, visit MyFWC.com/Research/Manatee and click on "Manatee Mortality Statistics."
To learn more about manatee conservation, go to MyFWC.com/Manatee.
As part of its conservation efforts, the FWC rescues distressed manatees throughout the state. The FWC and partners rescued 81 manatees in 2012, in many cases as a result of citizens contacting the agency. To report a dead or distressed manatee, call the FWC's Wildlife Alert Hotline at 888-404-FWCC (3922).
Florida residents can also help manatees by purchasing the manatee specialty license plate, available at county tax collectors' offices. The funds collected for these plates go directly to manatee research and conservation.
Add a comment
Add a comment
Details

Published on

Friday, 04 January 2013 21:57

Written by Special to Alachua County Today
Hits: 5002
TALLAHASSEE – The Florida League of Cities today issued the following statement in response to a recent report from the Florida Department of Highway Safety and Motor Vehicles regarding red light safety cameras:
"Providing cities with the tools they need to keep residents safe is the Florida League of Cities' No. 1 priority, and this technology has been proven to help authorities punish lawbreakers, reduce dangerous T-bone crashes and change the behavior of those drivers who selfishly choose to run red lights.
"Due to budget constraints and unfunded mandates, local governments commonly have limited law enforcement resources, and photo enforcement helps stretch those resources. Paired with traditional law enforcement techniques, red light safety camera technology makes Florida's streets safer for drivers, bikers and pedestrians.
"While the data in this report suggests a significant positive effect on traffic safety, the Florida League of Cities believes the government closest to the people governs best, and nobody knows a city better than its residents. Some municipalities have determined that red light running is not a problem in their community and have chosen not to install traffic infraction detectors. Other cities, after holding public hearings and listening to concerned citizens, have determined that red light safety cameras will make their streets safer.
"The findings of the recent study reinforce what many cities already know and truly believe – red light safety cameras do save lives. However, Florida's 410 cities are all uniquely different – what works in Miami may not work in Sopchoppy and vice versa. As we approach the 2013 legislative session, the Florida League of Cities will continue to advocate for legislation that protects cities' home rule power to decide what is best for the residents of its community."
The study, based on a survey of the 73 local governments in Florida with active camera programs, found that the number of total crashes, angle-crashes and rear-end crashes all decreased from July 1, 2011, through June 30, 2012. A total of 44 percent of community police departments saw a reduction in side-impact crashes, 41 percent experienced a reduction in rear-end crashes, and 56 percent reported a total reduction in crashes at red-light camera intersections. In a state that ranked the third most deadliest in the nation for traffic related fatalities in 2010, the decrease in crashes adds up to saved lives and costs.
Add a comment
Add a comment