Details

Published on

Sunday, 15 July 2012 13:59

Written by Special to Alachua County Today
Hits: 1742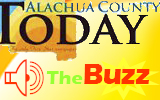 ALACHUA – First Baptist Church of Alachua is holding two Basketball Skills Camps in late July and early August. A cost of $30 per child for either camp covers five, 2-hour basketball skills sessions in small groups and a reversible practice jersey.
The camps are as follows:
Camp for children entering 3rd - 5th grades will be held the week of July 30, Monday, Tuesday, Thursday and Friday from 6:30-8:30 p.m. and Saturday from 9:30-11:30 a.m.
Camp for children entering Kindergarten - 2nd grade will be held the week of Aug.6, Monday, Tuesday, Thursday and Friday from 6:30-8:30 p.m. and Saturday from 9:30-11:30 a.m.
Registration is available at the church office in July from 9 a.m. - 3 p.m. or on the first night of camp beginning at 5:30 p.m. There will be a maximum of 40 children per camp, so it is recommended that children be registered early.
# # #
Submit your story by
Emailing This email address is being protected from spambots. You need JavaScript enabled to view it.
Add a comment
Add a comment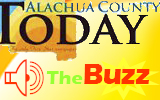 NEWBERRY – Those looking for a solution to Newberry's ongoing noise ordinance discussion may have to wait another month before the issue is brought before the city commission again.
Though the first reading of the new noise ordinance was on the agenda for Monday's meeting, the commission decided to table the discussion until the July 23 commission meeting. After discussing the proposed ordinance, commissioners indicated several areas that needed to be "tightened up."
Commissioner Robert Fillyaw pointed out that there needs to be special language written for sports announcers at local sporting events, like high school football games, in the ordinance. Fillyaw also raised concerns about adding language regarding someone who may be making noise disturbances deliberately to annoy a neighbor.
City Attorney Scott Walker noted these comments and added that these special types of situations are not uncommon to noise ordinance discussion.
"You see very odd behavior in this noise arena," he said at the meeting.
Commissioners also requested more clarity about the procedure of enforcing the ordinance.
While the commission raised questions about the language of the ordinance, residents raised concerns about the how the ordinance dictates noise measurement procedures.
The proposed ordinance would take measurements from the location of the complainer. City Attorney Scott Walker said that the expert consultants used in the case suggested this would be the best way to craft the ordinance.
Resident Martha Palmer suggested that instead of measuring the noise at the location of the complainer, the measurement should be taken at the location the noise disturbance is coming from.
This would limit interference from environmental factors such as traffic and weather issues, she said.
Other residents echoed Palmer's position.
Walker said there is a method to account for these environmental factors while taking the measurements.
In light of both proposed changes from the commission and public input, the commission decided to table discussion of the ordinance.
Talks to change the existing city ordinance have taken place since February. With vivid comparisons to war zones and descriptions of the effects of loud music, the public voice has been present throughout the process.
The ordinance was opened for discussion because the vague language prevented it from being enforced properly.
Future discussion may also include how to the enforcement procedure will work with the City's code enforcement and Alachua County Sheriff's Office.
# # #
Email This email address is being protected from spambots. You need JavaScript enabled to view it.
Add a comment
Add a comment
Details

Published on

Saturday, 30 June 2012 15:17

Written by Special to Alachua County Today
Hits: 1797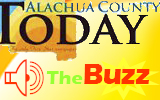 ALACHUA – Alachua native, Gator Hall of Famer and NFL Veteran Mike Peterson will host his annual Family Fun Day this Saturday from 5 – 8 p.m. at Skinner Field in Alachua. This free event, also presented by The Centers for Special Needs Trust, is open to all area residents and will feature family friendly activities such as face painting, kickball, music and dancing, bouncy houses and more. Dinner will also be provided.
While the entire event is completely free, guests are asked to bring at least one non-perishable food item. Upon entering Skinner Field, guests can exchange their canned good(s) and receive a ticket that will enable them to get a free ice cream. Immediately following the event, all donated food items will be donated to the Cleather Hathcock Community Center in Alachua to feed the hungry.
For the second consecutive year, Alachua Family Fun Day will have a "Get to Know Your Community" section, highlighting local businesses and their products and services.
A graduate of Santa Fe High School, Peterson created the Mike Peterson Foundation in 2004 as a means of giving back to his hometown of Alachua and his NFL hometowns of Jacksonville and Atlanta. The foundation's mission is to support families in need in the community and to stimulate the positive development of youth through education, recreation and life skills programs. To learn more about the foundation or its events, call 352-897-0673 or visit www.mikepetersonfoundation.com.
# # #
Add a comment
Add a comment
Details

Published on

Monday, 02 July 2012 15:25

Written by Special to Alachua County Today
Hits: 2062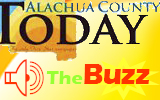 Lake City – The Florida Department of Transportation (FDOT) is providing an update on road and bridge closures in Northeast Florida due to Tropical Storm Debby.
Columbia County
SR 247 north and south of CR 240 is closed. North of CR 240 is totally impassable. South of County Road 240 (Market Road) is under water. Traffic detoured to SR 47 via US 27.
US 441 at US 41 split in Lake City (in front of Columbia High School) is under water and impassable. Traffic detoured to US 41.
Duval County
Riverside Avenue (State Road 211) between Osceola and Stockton streets, northbound lane closed. Traffic detoured to Oak Street. Southbound traffic is open.
Nassau County
US 301 at Bryceville about four miles north of Baldwin (US 90) is closed at Brandy Branch Bridge. Bridge washout. Tentative reopening in early July. Traffic is detoured to US 90 and County Roads 119 and 121 which is a 13-mile long detour.
Suwannee County
US 90, five miles west of US 129 in Live Oak is closed and totally impassable.
US 129 just south of CR 252 is closed. Partial closure 2.5 miles south of McAlpin and south of Landfill Road.
If the road ahead is flooded, turn around and find an alternate route. Flooded roads may hide the fact that the roadway is washed out underneath and as little as six inches of rushing water can force your car off the road.
Once the water recedes, the area is susceptible to sinkholes. Please report any unusual dips in the roadway or holes opening up on the roadside shoulders to the FDOT at 800-749-2967 or to local law enforcement.
Add a comment
Add a comment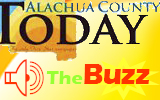 ARCHER– The length of the search process for city manager raised some concern at the city commission meeting Monday, June 11.
Residents and commissioners alike questioned when the application process will close and when the new city manager will be chosen.
Commissioner Blanch Parker was concerned about keeping the application process open until the position is filled.
"We had five people we interviewed, and even if we had 50 interviews after that, we don't owe them anything to keep this open if we want one of those five," Parker said. "I don't think we're getting a system that we all agree on [the application process]. It is just hanging there dangling."
Two additional applications were submitted last week. The new candidates are Christopher Johnson and Archer interim city manager John Mayberry.
The city commission posted advertisements at the end of April stating it will continue accepting applications until the position is filled. Fourteen applications were submitted. Those candidates were narrowed down to five and given an hour interview with each commissioner.
"I was under the understanding that we were taking applications and then we would interview, and if there were qualified candidates then we had every right to hire," Parker said. "But I'm getting the impression that we have commissioners or everybody but me that thinks we can keep on taking applications and putting off hiring somebody until we're good and ready."
Commissioner Gabe Green motioned to offer the job to Mayberry. There wasn't a second for his motion.
Local resident Sarah McIntosh voiced her concern about what she felt was a delay in choosing a city manager.
"I agree that it needs to be something that we take care of efficiently and quickly because we need a city manager in place to see us through the things we're going through, particularly the sewage system," McIntosh said. "I don't think it sends a good message about Archer."
The search has thus far lasted two months.
Commissioner Fletcher Hope said, "I'm slightly offended that we're dragging it out, because we're not."
Hope said they've set the parameter to have someone chosen preferably by June, no later than July 1.
"I think it's coming to closure. I think we need to follow the guidelines like we've done," he said.
Mayor Frank Ogborn added, "We're not slow about this process, it's a tough decision. We're moving through this."
A special workshop will be held June 20 at 4 p.m. to discuss all seven candidates, including the five interviewed candidates and the two new applicants.
# # #
Email This email address is being protected from spambots. You need JavaScript enabled to view it.
Add a comment
Add a comment