Details

Published on

Sunday, 19 February 2012 14:26

Written by Special to Alachua County Today
Hits: 10027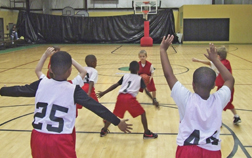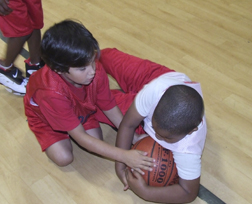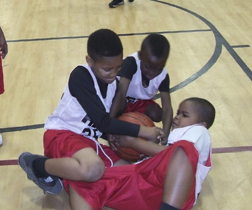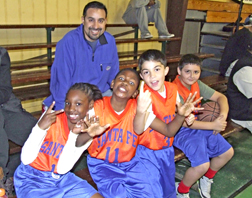 Add a comment
Add a comment
Details

Published on

Saturday, 11 February 2012 20:14

Written by Special to Alachua County Today
Hits: 8250
The early morning sun and a quilt work of clouds stretched across the sky last Friday morning, casting long shadows across the grounds of Alachua City Hall.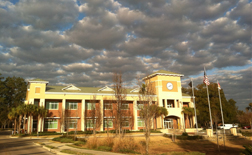 Add a comment
Add a comment
Details

Published on

Saturday, 28 January 2012 14:46

Written by Special to Alachua County Today
Hits: 7765
AMANDA WILLIAMSON/Alachua County Today Alachua Elementary students were honored by the Alachua City Commission in recognition of their excellence in art and participation in providing original art work to the city. The fifth grade students being honored currently have 16 colorful dinosaur themed art pieces displayed through the month of January in the lobby of City Hall. Students recognized Monday night included Kristen Dykerhouse, Elayna Green, Kaitlyn Orie, Noelle Gardner and Exzavier White from Mr. Becker's class; Justin Yandle and Jenna Hornsby from Mr. Zwilling's class; Sean Frombolt, Brennan Haire, Marlayna Wills and Desiree Yandle from Ms. Endelicato's class; Emma Shiskin and Tierra Jones from Mrs. Malphurs class and Alexis Dixon, Josh Thompson and Sara Balkcom from Ms. Pesta's class. Pictured above with some of the students is Alachua Elementary teacher Kathleen Resquesens.
Add a comment
Add a comment
Details

Published on

Saturday, 04 February 2012 15:49

Written by Special to Alachua County Today
Hits: 8589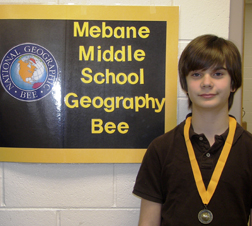 Seventh grader R.J. Murphy won the Mebane Middle School geography bee, which was sponsored by National Geographic.
ALACHUA – Mebane Middle School held its annual school-wide Geography Bee, sponsored by National Geographic, on Jan. 11. Preliminary rounds were held in social studies classes before the Christmas break to determine the 42 students who would advance to the school-wide Bee.
Contestants answered questions related to physical and cultural geography and population density around the world. After five rounds of rigorous questions, 11 students with the highest scores remained. They entered a tie-breaker round to determine who would fill the top 10 spots for the final rounds of questions. The top ten finalists were 7th grade students Connor Grady, R.J. Murphy, Tyler Owen, Connor Burgin, Evan McDonald and Tyler Baker, and 8th grade students Spencer Haire, Liam Zabek, Joshua Eang and Gary Corbett.
The 10 students faced off in competition for the first place medal. Once a contestant answered two questions incorrectly, they were eliminated from the final round. The competition was narrowed down to three contestants: Connor Grady, R.J. Murphy and Tyler Owen. After several more rounds of questions, the winner was determined, with Connor Grady coming in third and Tyler Owen taking second. The winner of the Geography Bee was 7th grader R.J. Murphy.
Add a comment
Add a comment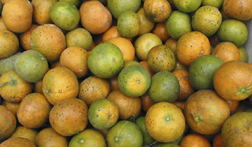 GAINESVILLE, Fla. --- Since 2006, the bacterial disease citrus greening has cost Florida's economy an estimated $3.63 billion in lost revenues and 6,611 jobs by reducing orange juice production, according to a new study from the University of Florida's Institute of Food and Agricultural Sciences.
The study is the first complete assessment of greening's economic impact on Florida, said Jack Payne, UF senior vice president for agriculture and natural resources. He called the study an important step in the fight against greening, because it quantifies damages and could show legislators and funding agencies why the invasive disease is one of the state's biggest challenges.
"This study shows plainly just how imperative it is that we find a cure for citrus greening," Payne said. "We have dedicated a huge amount of IFAS resources toward that end, and we are very appreciative of the significant support our research is receiving from the citrus industry. Growers are the people most obviously impacted, but the study demonstrates that many other Floridians are hurt as well—when fewer oranges are harvested, there are fewer dollars circulating in our state's economy."
First detected in Florida in 2005, greening causes citrus trees to drop fruit prematurely and eventually kills the trees. The disease is caused by a bacterium, and was first described in 1919 in China. The bacterium is transmitted by an invasive insect, the Asian citrus psyllid.
The study compares actual harvests of oranges used to make juice with projected harvests that would have taken place if greening had never struck Florida groves; it covers the growing seasons from 2006-2007 through 2010-2011. During those five years, the disease caused substantial crop losses, said citrus economist Tom Spreen, a professor with the UF/IFAS food and resource economics department.
The state's juice-orange harvest for the period was 734 million boxes, and would have been an estimated 951 million boxes without greening, Spreen said. To develop economic impact figures, Spreen and colleague Alan Hodges, an extension scientist with the department, analyzed both scenarios using statistical models and data on the citrus industry and Florida's economy.
To estimate lost revenues and jobs, the economists took into account direct losses to growers, indirect losses to industries affiliated with citrus production and the resulting cuts in spending by employee households and government.
When focusing strictly on juice-orange production during that five-year period, Florida growers lost $1.36 billion in revenues, and 2,125 permanent jobs were lost.
Florida Citrus Mutual, the state's largest citrus grower organization, funded the study. The study did not address production of other citrus varieties, such as grapefruit, or oranges sold fresh to consumers, Spreen said.
Florida is the nation's largest citrus producer and the world's second-largest orange juice producer, after Brazil. Florida's citrus industry generates about $8.9 billion a year, mainly from orange juice production.
Add a comment
Add a comment