Articles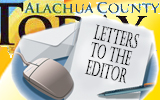 Published pubic information by media meeting reasonable professional standards is a serious problem. A major percentage of the American public feels the media has a strong bias with unbalanced reporting of the news. News organizations, large and small, often find themselves faced with differences with individuals and government. This requires honest and accurate information.
I have studied and watched closely reporters as they collect information and the individuals they use as resources. The written story based on these resources can bring strange interpretations of the facts. This is not just an occasional circumstance; it is the norm. Unbalanced bias intent is often a major feature of a Front Page. The editor or publisher is the sole responsible factor in this activity.
Martha Gellhorn, an experienced and dedicated journalist once said "serious, careful, and honest journalisms is essential, not because it is a guiding light but because it is a form of Honorable Behavior, involving the reporter and the reader." When reporting events and information concerning government, a reporter's responsibility is to engage and report all sides of an issue. Fact checking is essential and involves a follow-up with all involved. Not only is this professional it is common sense. The editor or publisher needs to insist that this is policy.
Some media organizations have the reputation of changing facts after the reporter has followed appropriate procedures. This is unfair to the reporter and is bias intent. If any problems explained in this article keep repeating by local media organizations, the community should insist on corrective action.
A recent event suggests that "The Alachua County Today" weekly newspaper enforces a policy of Honorable Behavior without Bias Intent in publishing local news. The High Springs Commission has directed its attorney to communicate to "Alachua Today" to publish a correction concerning a false negative story about High Springs Government information in its newspaper.
Robert Hallman
High Springs, Fla.