Articles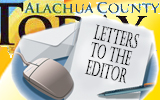 Two separate Pennsylvania juries found Sandusky, formerly an assistant football coach at Penn State University, and Lynn, an Administrator in the Archdiocese of Philadelphia, guilty this past Friday, June 22, 2012. Sandusky was convicted on 48 out of 52 sexual abuse charges that he committed against children.
Lynn was convicted on one charge of child endangerment for knowingly reassigning a priest who had sexually abused children under the guise that this sexual predator was being moved to another parish due to health reasons.
These verdicts are not only a victory for the innocent children who were grievously affected by Sandusky's deviant behavior and Lynn's deviousness.
These verdicts are a victory for all sexually abused children, past and present, who now realize someone is listening, someone cares.
These verdicts are a victory for every powerful institution knowing now that they have both a moral and legal obligation to report child sexual abuse crimes in the future to the proper authorities or face the wrath of people everywhere.
These verdicts are a victory for the powerful institution called Catholicism, especially Catholicism here in America, that they too will face the wrath of Catholics and others when the church fails to protect children from predator priests and for refusing to report these rapists to the proper authorities.
Not surprising, the hierarchy of Penn State University, the Archdiocese of Philadelphia, the United States Conference of Catholic Bishops, as well as the Catholic Church all the way to the Vatican, obviously do not view these verdicts as "victories" since these institutions will undoubtedly face numerous civil suits in the coming months and years ahead causing significant financial damage to these institutions.
Nonetheless, these monumental verdicts will have a far reaching positive impact in the future by forcing accountability on powerful institutions, secular and religious, to exercise their fiduciary responsibilities by faithfully
As a lifelong Catholic, a survivor of clergy sexual abuse in my teenage years, and the author of a book entitled, "Wear a Collar, Rape a Child: Mother Church and the Conspiracy of Indifference," which is scheduled to be published later this year, I implore Pope Benedict XVI to deliver the following statement to the world from his balcony at the Vatican:
"We the popes, cardinals, bishops, and priests of the Roman Catholic Church, have been grievously and sinfully wrong since the very beginning of the church's existence in protecting predator priests at the expense of the victims of clergy sexual abuse. Humbly, in the presence of God, we openly admit our culpability. We ask for forgiveness from God and all humanity in professing our shame for the unspeakable crimes and sins we have committed throughout our history against sexually victimized children and their families."
I dearly love most of the teachings and doctrines of my church. Conversely, I hold the leaders of the Roman Catholic Church, and especially Pope John Paul II and Pope Benedict XVI, in utter contempt for failing to protect children from being sodomized by members of the clergy.
Both failed in their exalted leadership position as pontiff of the world's oldest Christian religion. "Cover-up" was their name! "Cover-up" was their game! "Cover-up" was their shame!
Over the past 2,000 years, the leadership of the Catholic Church has knowingly and covertly "presented wolves in sheep's clothing," a.k.a. its predator priests, bishops, and possibly popes, with opportunity after opportunity to consume the souls of innocent children through sexual victimization. There can be no denial of this assumption.
I will go to my grave challenging the United States Conference of Catholic Bishops to restore the "Good Shepherd" standing to the bishops of the Roman Catholic Church. From this day forward, they "must not" shirk their awesome ethical, moral, and pastoral responsibility in protecting children from being sodomized by members of the clergy.
If they fail to do what is ethically, morally, and pastorally appropriate by continually challenging their "fallible" pope regarding the clergy sexual abuse crisis facing Catholicism around the world, when they stand in judgment before their God, He will certainly ask each of them:
"What did you do for the least of your brothers and sisters; were the children precious in your sight?"
In seeking renewal and reformation in the Roman Catholic Church in the 21st century, thanks to the two Pennsylvania juries, from this day forward I will reflect perspectively on the past; from this day forward I will look optimistically to the future.
Much to the chagrin of many Catholics... Martin Luther's famous words, which he spoke when called to defend his teachings before a Roman Catholic tribunal in the sixteenth century, will be my inspiration until the day I die. Martin eloquently stated:
"Here stand I. I can do no other. So help me God!"
Robert W. Wilford
Alachua, Fla