Articles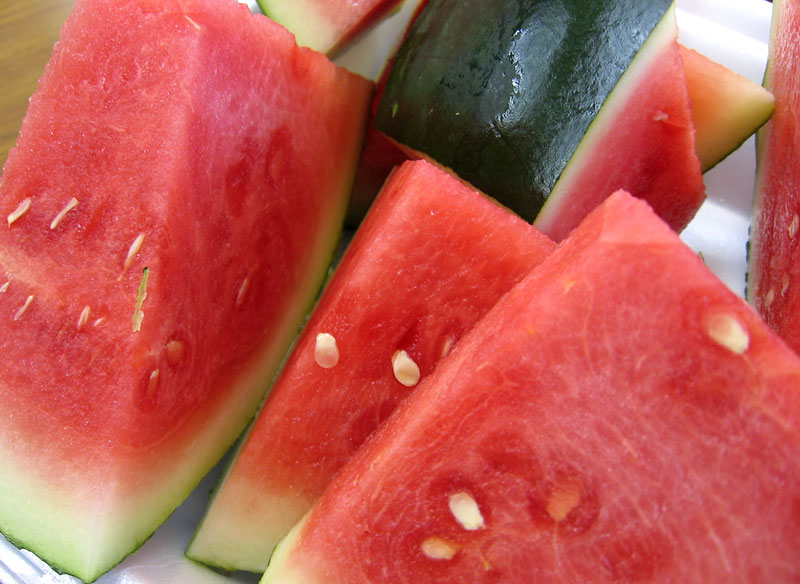 NEWBERRY – It's sweet, juicy and can cool you off on a hot summer day. Mark Twain once called it the king of Earth's fruit. The fruit king, the watermelon, will take the spotlight in Newberry this weekend with the 67
th
Annual Watermelon Festival.
Since 1946, Newberry has been the host of watermelon-centered games, contests and beauty pageants. The celebration of the fruit will continue on Saturday at Oak View Middle School.
Festival-goers can watch a parade ride through downtown Newberry at 9 a.m., grab some sliced watermelon, visit business and craft vendors and then enter a number of contests or games throughout the day. An auction for watermelon-themed items will happen at 4:30 p.m. According to publicity coordinator for the festival Kathi Thomas, 600 watermelons were donated for Saturday's event.
Participants can also express their love for the summertime treat by dressing up their dogs in the Wags on Watermelon pageant. Judging begins promptly at 8:30 a.m. at the Newberry Fire Station.
While the vendors for the festival will open at 9 a.m., the games and contests will begin at 12:30 p.m. The revelry for the vined fruit will feature favorites like watermelon eating, seed spitting and hog calling contests as well as some new features.
Sure to be a favorite this year will be the largest watermelon contest. The contest between local school groups will take place at 3 p.m. The winning group will receive a prize of $500.
The money raised from the festival will go back to local schools. Last year, the festival raised at least $5,000 for local schools, Thomas said.
Festivities are already underway, with beauty pageants for the younger contestants taking place last week. Friday night at Oak View Middle School at 7 p.m., 33 girls from ages 5 to 17 took to the stage at Oak View Middle School. Each girl donned a watermelon-themed costume.
Newberry resident Morgan Silcox, 14, took home the teen queen title after she performed a watermelon-themed rendition of a popular rap song. "I like big melons and I can not lie," she rapped in her ode to tasty fruit.
Some of the contestants were nervous before taking to the stage. Newberry 10-year-old Devinn Jolene Martin wore a jean vest with pink and green trim. Even though she has been entering the contest for three years, her nerves still got to her. She sat with her mother before the contest started. "I'm kind of nervous because this room is going to be filled with people," she said as she looked around as the audience was trickling in.
A final beauty contest for the Newberry Watermelon Festival Queen will take place at Oak View Middle School this Friday at 7:30 p.m. The queen will be crowned Saturday evening at 6 p.m.
Admission for Saturday's event is $3, and free parking is available across the street from the middle school.