Articles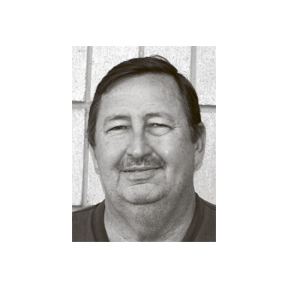 A Tribute to Fred Nobles
It is with a heavy heart that I write these words for a man who truly cared about the community, especially the children in the Alachua area. Fred Nobles passed away Monday, April 30, 2012, and we have lost not just a good man, but a good friend.
Fred volunteered for over 10 years for the Alachua Recreation Volunteer Programs. He was president of the Santa Fe Babe Ruth Baseball and he served concurrently for many years. He was the leader in developing what we now call the World Series Field, which, in 1992, was the first field used for the first Babe Ruth Baseball World Series held in the State of Florida. His assistance and development of the World Series Field opened the door for the first Babe Ruth Softball World Series in 2010 and the second Babe Ruth Softball World Series in 2012. He was one of the leaders that received a major award from the State of Florida for Florida's Outstanding Rural Community of the Year.
Fred cared about all children activities, regardless if it was a girl's or a boy's sports. He used his leadership role to raise money for flag football, soccer, softball, basketball, football, etc. Fred was one of the major individuals that made the Alachua Area Youth Sports and the Recreation Center what it is today. He had many great volunteers that helped him, and they remained his team of volunteers throughout the years.
Fred put his life, his company, M & M Parrish Construction, his family, and his friends to work helping to develop programs that assisted with the funding of building the sports fields. For families that could not afford the cost for their child to participate in a sport, Fred made it affordable. He would always joke around about some sports were just not American, but he helped to develop that un-American sport the same as the All-American sports.
Fred, buddy, we are truly going to miss you, but your acts of kindness and ultimate good for our community will never be forgotten. Our City Commissioners, our City Administration, and our present volunteers will keep the Fred Nobles Dream for All Kids going strong. You were a great role model whose memory will live on in the youth and the adults of this community.
Hal Brady
City of Alachua Recreation and Parks Director
Alachua, Fla.