Articles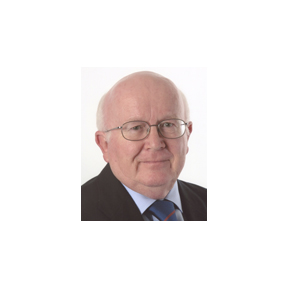 Harry Jennings, 66, of High Springs, passed away in his home on April 29, 2012. He was born on August 28, 1945 in Beaver Falls, Pa.
Harry was a kind man with a great sense of humor. He loved his family, and the center of his life was his wife Marlene and his grandchildren. Watching them grow, babysitting, snuggling and playing. If any of them were mentioned, the smile on his face could light up High Springs. He also enjoyed gardening and serving others. He was an active member of the United Methodist Church in High Springs. Everyone who knew Harry understood how proud he was of his Irish Heritage (and then some). Irish music, Irish everything. He enjoyed cooking and was known for his delicious ribs and feeding the masses. He also was a coach for the High Spring Little Soccer League. His little buddy, Tebow, the white Maltese had brought a lot of joy to his life. He will be greatly missed by his family and friends.
Harry is survived by his loving wife Marlene, son Martin (Malarie) Jennings and their children, Krys, Austin, Zoey, Elle, Stella and Harvey; daughter Kathaleen Gallagher and her children, Eliana and Samuel; son Harry (Rachel) Jennings Jr. and their daughter Cecilia; son Jeff (Petra) Hill and their children, Megan, Chauncey, Kirsten, and Bethany; daughter Donna Hill and her children, Kaylee and Kimberly; daughter Dianna Stanley and her children, Cheldyn, Brooke, and Anissa; sister Ellen Altsman of Gainesville, Fla.; sister Jean Kirchner of Beaver Falls, Pa.; sister Betty Porto of Ormond Beach, Fla.; sister Deloris Barber of High Springs, Fla.; sister Linda Hartsfield of Tioga, N.D.; and sister-in-law Ernestine Jennings of Gainesville, Fla., as well as countless nieces, nephews, and friends.
Visitation for family and friends is Wednesday, May 2 from 7-9 p.m. at Evans-Carter Funeral Home in High Springs. Service will be held Thursday, May 3 at 11 a.m. at First United Methodist Church of High Springs.